Chocolate Chip Cookie Beer is real! We kid you not!
- Ben & Jerry's ice cream, together New Belgium Brewing Co. created Chocolate Chip Cookie Dough Ale
- It will be released in the US this fall
- Last year, the same companies released Salted Caramel Brownie Brown Ale
Beer and ice cream don't usually go well together, but in the US, an ice cream company is partnering with a brewery to create unique and mouth-watering beer flavors!
Ben & Jerry's ice cream brand partnered with New Belgium Brewing Co last year to produce the Salted Caramel Brownie Brown Ale and a corresponding ice cream dessert.
Now, they are introducing another heavenly brew - the Chocolate Chip Cookie Dough Ale! Sounds delish right?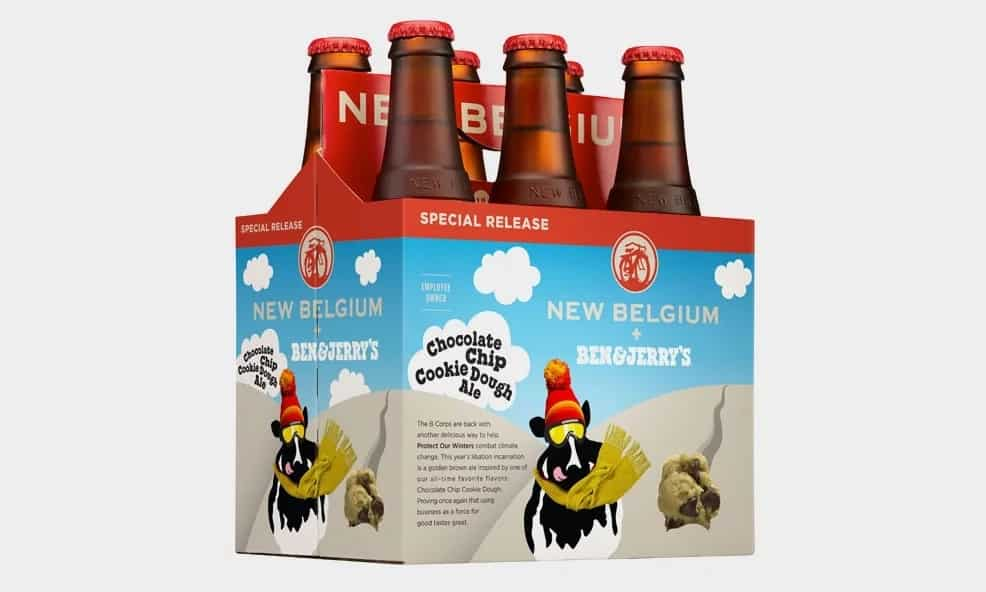 But that's not all. The beer makers will be donating $50,000 from its sales to the climate change advocacy group Protect Our Winters.
"We are excited to be partnering once again with the good folks at Ben & Jerry's and POW," said New Belgium director of sustainability Jenn Vervier in a press statement.
READ ALSO: Chocolate Beer gets a fiery labuyo twist
"The beer in development tastes amazing and we look forward to talking about climate change and climate action. With the upcoming election and a new administration, year two is even more important than the first round," added Vervier.
The flavored beer will be in stores in the US later this year. Hopefully, beer-loving Pinoys will also get to taste this ice cream-in-a-bottle if it will come to our shores. Please, beer gods, make it happen!
READ ALSO: WATCH: Edible beer rings to save marine life
Source: KAMI.com.gh