Some pregnant women think that having sex during the entire course of their pregnancy might complicate things. However, that is actually not the case.
Sex during pregnancy actually offers a lot of health benefits both for the mother and the child. In fact, having sex during pregnancy might be the best thing that happened in your sex life. It's not just all about pleasure. It's way more than that. Here are some of the health benefits of pregnancy sex.
Lowers blood pressure
Sex during pregnancy has the ability to lower a woman's blood pressure. This is due to a specific hormone released during sex that is responsible for relieving your stress. Oxytocin, the love hormone, gets rid of all the tension that is built up within your body.
Getting stressed during pregnancy is normal. That is why, as much as possible, give yourself a break and indulge in a pleasurable sex with your partner. Doing this will help keep your blood pressure at bay. There is no room for high blood pressure during pregnancy as it may cause complications and affect mood.
Thus, sex during pregnancy definitely helps you feel better, calmer, and healthier.
READ: 5 sex positions you must try during pregnancy
Enables sound sleep
Being pregnant is not an easy journey. You get to spend nine months full of discomforts, pain, and more. You go to the comfort room more often; your mood changes a lot; back pains become unbearable; sleeping becomes impossible.
Good news is that there is actually a solution to that: SEX!
Reaching climax and having an orgasm make you feel wonderful. Aside from that, orgasms make you fall asleep faster and for longer hours. Having sex just before your sleeping time will make sleeping a lot easier. Plus, there are lesser chances that you would wake up in the middle of the night.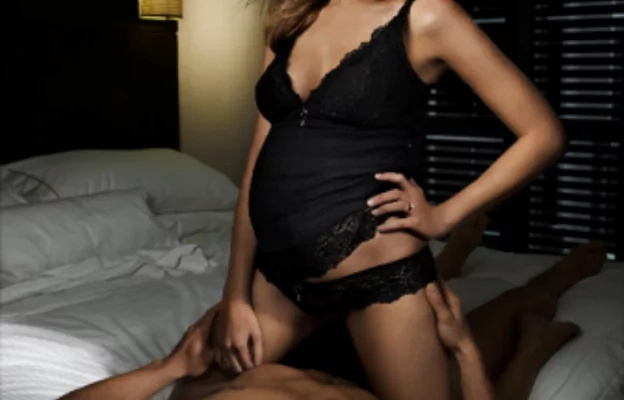 Increases intimacy
Many pregnant women believe that having sex during pregnancy makes them abrasive. However, this has not been proven at all. In fact, it's the opposite that usually happens.
Having sex during pregnancy gives you and your partner the chance to bond in a whole new level. The bond that is formed in this stage is something that is not easily broken. It might even be a factor to a long-lasting relationship.
A pregnant woman should understand that the love hormone released during sex in this stage boosts emotional attachment. It also makes pregnant women become more supportive, trusting, and sympathetic.
In other words, sex during pregnancy will contribute to the growth of your love and to the closeness you share with your partner. That is something that every couple would want to achieve.
READ: She refused to notice her pregnancy symptoms. Four weeks later, she gave birth
Decreases pain
Sex during pregnancy not only strengthens the muscles which will be used intensely during labor and delivery, but it also helps reduce the amount of pain you feel. Hormones, such as oestrogen, prolactin, and progesterone, are responsible in increasing the flow of blood to the pelvic are and the vagina. These hormones are also capable of increasing the lubrication and sensitivity.
Thus, it would be easier for you to give birth and deliver your baby if you have regular sex during the entire course of your pregnancy.
These reasons should be enough to convince you to have sex during pregnancy. Do it not because you want to but because you need to – for you and the baby inside!
Source: Kami.com.ph