16 things you didn't know about Duterte's oath-taking
Tomorrow, June 30, the whole Philippines will joyfully celebrate the inauguration of its 16th president, Mr Rodrigo "Rody" Duterte, who won by 15,582,454 votes during the last national elections.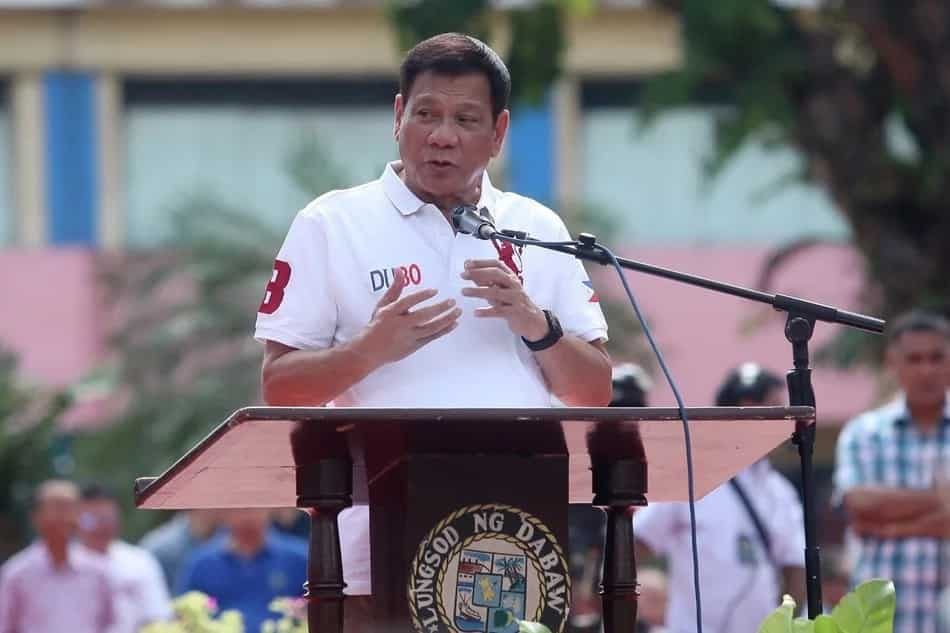 Below are 16 things we know by now regarding the inauguration of the 16th President of the Philippines:
1. It will be held in Malacañang
It has been a tradition for former presidents of the country to be inaugurated at the Quirino Granstand in Manila. Seven out of the 15 chief executives took their oath there. They are Presidents Elpidio Quirino, Ramon Magsaysay, Carlos Garcia, Diosdado Macapagal, Ferdinand Marcos, Fidel Ramos, and President Benigno Aquino III.
As for former president and now Mayor of Manila City Joseph Ejercito Estrada, his inauguration took place in Barasoain Church in Malolos, Bulacan. Former president and now Congresswoman Gloria Macapagal Arroyo was inaugurated in Cebu Provincial Capitol.
The long-standing Davao City Mayor Rodrigo Duterte, who won by a landslide last May 9 National Elections, deliberately decided to take his oath in Malacañang.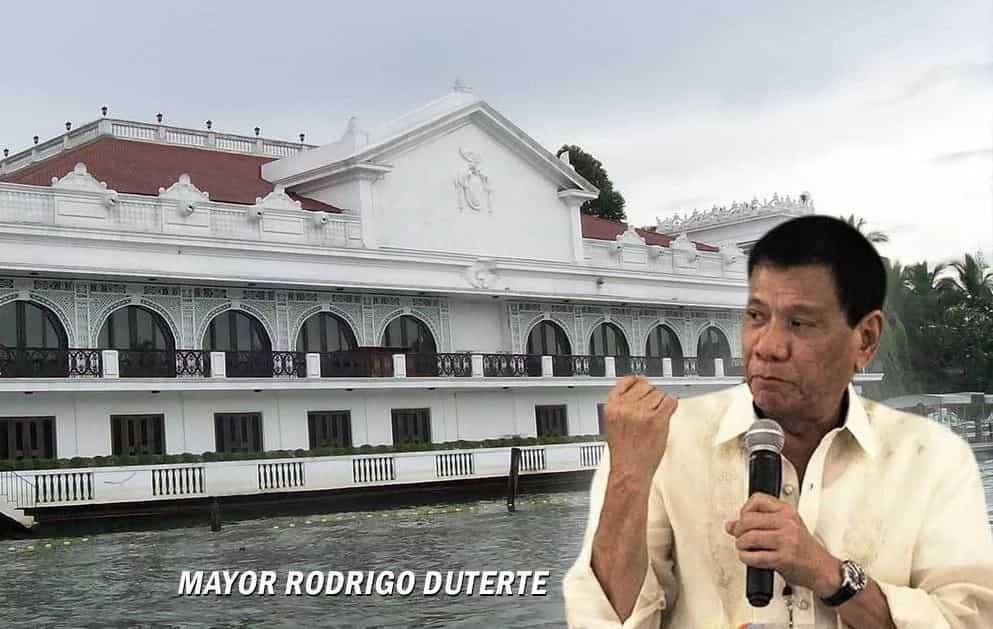 READ ALSO: GOOD NEWS! Incoming DU30 admin plans on extending gov't ids validity
"Doon na lang (Palace) kasi wala nang gastos," he said.
(I'd rather have it there (in the Palace) so we could spend less.)
2. VP Robredo will not be there
The President-elect decided not to give a cabinet post to our incoming Vice President Maria Leonora "Leni" Robredo because he does not want to hurt the feelings of his friend and neck-and-neck rival of Robredo, Senator Ferdinand "Bongbong" Marcos.
Duterte also rejected Robredo's invitation for a joint inauguration with him.
And as of this writing, Robredo, who is also set to be inaugurated tomorrow, has yet to receive an invite from Duterte for his oath-taking.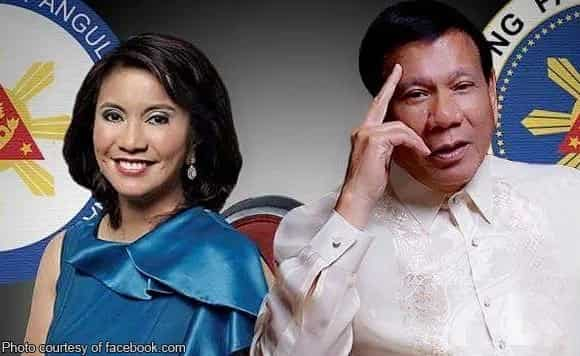 READ ALSO: Here's what Belmonte thinks about Duterte's impeachment
3. No speech from PNoy
Outgoing President Benigno "PNoy" Aquino will not give a departure speech during the ceremony, as confirmed by Marciano Paynor Jr., head of the Presidential Inaugural Committee. Mr. Aquino, who will be given final departure honors, is to leave The Palace by riding the presidential car afterwards.
4. Simple and modest
The promdi, down-to-earth, and poor-loving leader expressed his noble to desire to keep the event simple and modest.
"May finger food lang siguro because it's nearing noontime, but there will be no eating after. Before lang, tapos mag-oath ako," Duterte said.
(Maybe there will only be finger food because it's nearing noontime, but there will be no eating after, only before. Then I will take my oath.)
READ ALSO: Why Robredo still hopeful to meet Duterte
"One thing's for sure, ang merienda maruya. Finger foods, pero maruya ang pinaka-main. At ang cocktails naman, if I'm not mistaken, it is buko juice," Incoming Communications Secretary Martin Andanar said.
(One thing's for sure, our snack is maruya (banana). [There will also be] finger foods, but maruya is the main highlight. For the cocktails, if I'm not mistaken, it is buko juice.)
5. His first family is to be seated away from Honeylet
Although Duterte remained friends with Elizabeth Zimmerman, his first wife, the latter requested to be seated separately from Honeylet Avanceña, the present common law wife of Duterte.
READ ALSO: Death for drug addicts than rehab or jail – Duterte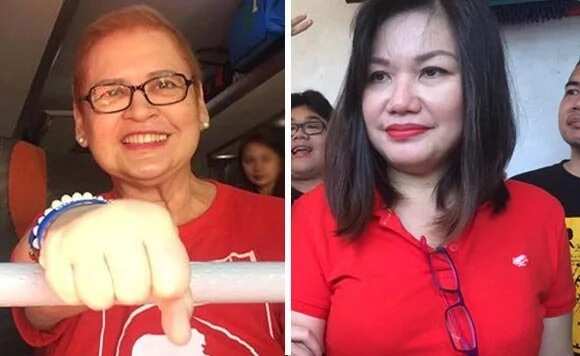 "We sit separately with my children and with my grandchildren so they could sit also separately," Zimmerman said, admitting that there might be some awkward situations during the event.
6. Five minutes speech
"I will go nationwide on TV and then I will just spell out my governance in five minutes," Duterte said.
Andanar added that Duterte might use a teleprompter, as he is used to saying impromptu speeches.
His speech will most likely be in English, Filipino, and Bisaya.
READ ALSO: Corruption complaint? Phone President Duterte
7. 627 guests are invited
Andanar said that from 500, the number of guests jumped to 627 guests. A Davao City Information Officer named Joseph Garcia said that the numbers increased because Duterte insisted on inviting Davao City councilors, who, however, are not allowed to bring their spouses to the oath-taking.
8. His daughter, Veronica, will hold the Bible for him
Duterte has a daughter with Honeylet and her name is Veronica. "Nikki" will hold the Bible for him as he takes his oath which goes like this:
"I do solemnly swear that I will faithfully and conscientiously fulfill my duties as President of the Philippines, preserve and defend its Constitution, execute its laws, do justice to every man, and consecrate myself to the service of the Nation. So help me God."
READ ALSO: Duterte to drug addicts: If you don't stop, I will surely kill you
9. For his OOTD (outfit of the day), he will wear a cotton barong
Duterte complained during his campaign exposure of his irritation when wearing a barong because it makes him itch. But since he knows of the formality of the event, he decided to wear a barong designed by Boni Adaza of Chardin.
Adaza said the fabric used for the president's barong was piña jusi, a synthetic fiber.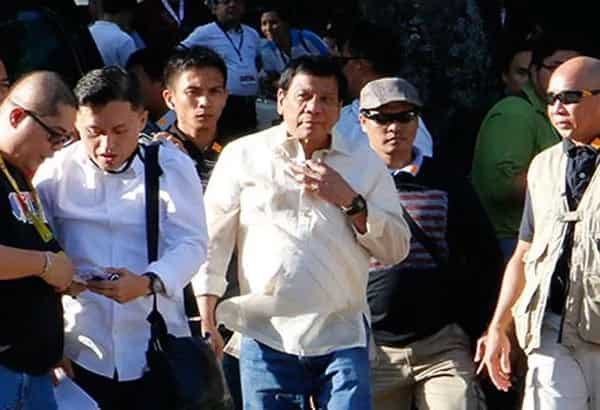 10. Presence of media
The incoming president heeded to the request of TV networks to allow them to broadcast his inauguration. It can be remembered that Duterte has been giving the media a cold treatment after the media allegedly voiced their desire to boycott him.
Andanar warned that "The President has full editorial control of his speech."
READ ALSO: Duterte to push through death penalty despite Pope's sermon
11. No selfies, photobombers allowed
Sadly, it is prohibited to take selfies and photos with Duterte. Everyone who is attending the inauguration would be advised to refrain from taking pictures aiming to make the oath-taking meaningful.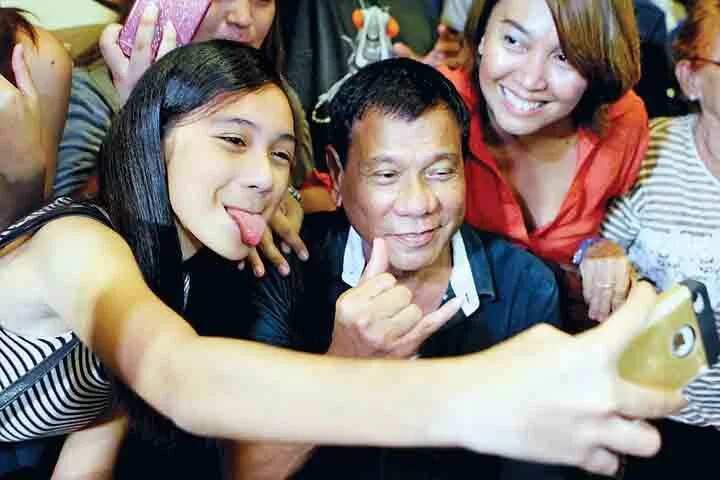 12. Two-hour long
The ceremony will last for about two hours according to the camp of Duterte.
13. Diplomatic corps are the only ones allowed to bring cars
Since Duterte does not want to cause unnecessary hassle to the public, it was decided that only the diplomatic corps were allowed to bring cars.
The other guests are asked to go to the Philippine International Convention Center (PICC) and undergo a security check. They will be transported to the Palace via buses.
READ ALSO: Duterte is the 'Punisher': 25 drug dealers dead in just 5 days
14. LED TV in Davao
His beloved Davao City will not be left out for there will be LED screens so its citizens can witness live the inauguration of Duterte, first person from Mindanao to be a president.
15. Live streaming via Facebook
Ernie Abella, Incoming Presidential spokesman, revealed that Facebook has proposed to stream the ceremony live.
"We had a meeting with the representative of Facebook Asia and they offered to live stream the inauguration. It can be easily accessed especially by OFWs (overseas Filipino workers) and Filipinos all over the world," Abella said.
READ ALSO: Duterte expects 627 guests on inauguration
16. Duterte will be on time
Duterte, admitting that he is a night person, earlier said that his work as president starts at 1:00 p.m. However, this will not be the case on his inauguration. In fact, he is set to fly to Manila from Davao City tonight albeit his earlier pronouncement that he is to go to Manila on the day of his oath. - HB, Kami Media
Disclaimer: The views and opinions expressed here are those of the author and do not necessarily reflect the official policy or position of Kami.com.ph.
RELATED: Duterte museum to be set soon; where will it be?
Source: KAMI.com.gh