76-year-old woman uses martial arts to fight a young man
- A video featuring a grandmother and a young man fighting each other with dangerous sticks has gone viral
- Viewers are amazed at the complex skills of the 76-year-old grandma
- It turns out that the grandma is an expert champion in the Indian martial arts called Kalaripayattu
Most people count out senior citizens when it comes to physical activities, especially in martial arts. However, there is one senior citizen you cannot count out in a fight.
Meet Meenakshi, a 76-year-old woman who will not back out from a physical encounter. The video that shows Meenakshi fighting a young man has gone viral.
It turns out that the grandma is a champion expert of the martial art called Kalaripayattu, a combat form that originated in India.
READ ALSO: Fittest grandma bodybuilder turned 80! She has few secrets to share
Kalaripayattu is considered as one of the oldest martial arts in the world. The martial arts also have different stances and each stance has its own style and application of power, function and effectiveness. Like with other martial arts, it takes a lot of years to learn and even more years to master.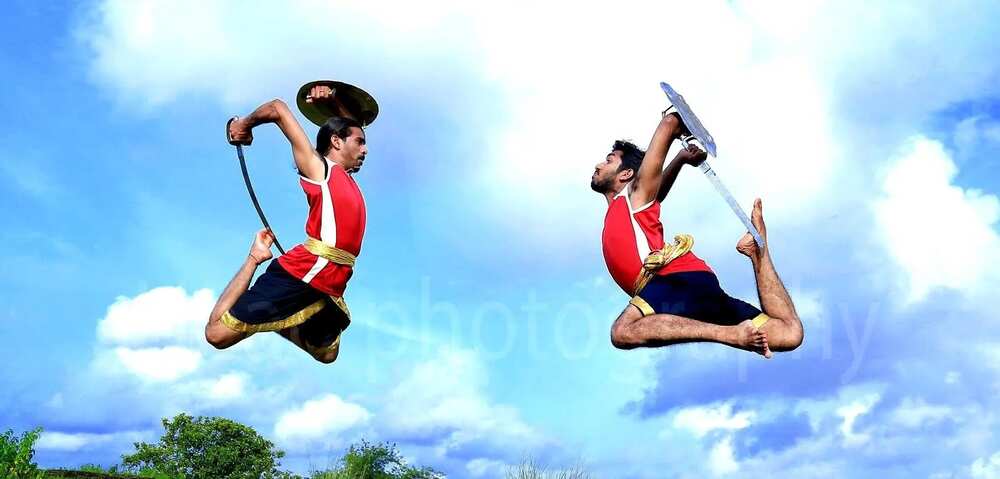 Today, Mennakshi spends her time teaching her complex martial arts techniques to more than a hundred students in Vatakara, Kerala. What is even more amazing about this woman is that she does not ask her students for money because she relies on donations for funding.
Health experts encourage the elderly to engage in physical activities to improve their health condition and prolong their life. Senior citizens who are physically active have lower blood pressure and cholesterol level. This can help them avoid suffering from heart attacks, stroke, diabetes, dementia, cancer and other forms of neurological decline.
READ ALSO: Fittest grandma bodybuilder turned 80! She has few secrets to share
Amaze your family and friends by sharing this unbelievable video!-DN, Kami Media
READ ALSO: Mess with his grandma, and this toddler will defend her at all costs!
Source: KAMI.com.gh