Five people recently died from HIV-AIDS in Eastern Visayas
- Eastern Visayas has the most number of HIV cases recorded
- Five people recently lost their lives because of the HIV/AIDS
- DOH-8 is doubling their efforts to address the issue
Five people had been reported to have died due to Human Immuno Virus-Acquired Immune Deficiency Syndrome (HIV/AIDS) in Eastern Visayas alone.
Department of Health (DoH)–8 Sentinel Nurse Boy Cerro said that the five people who recently died due to HIV/AIDS are composed of a 24-year-old woman and four men who are between the ages of 26 and 46.
Reports also revealed that the province of Leyte topped the list when it comes to places in Region 8 with the most number of HIV/AIDS-related cases. This is why DOH-8 is doubling its efforts in addressing the issue in the said province. Efforts include finding ways to prevent others from getting the same life-threatening disease.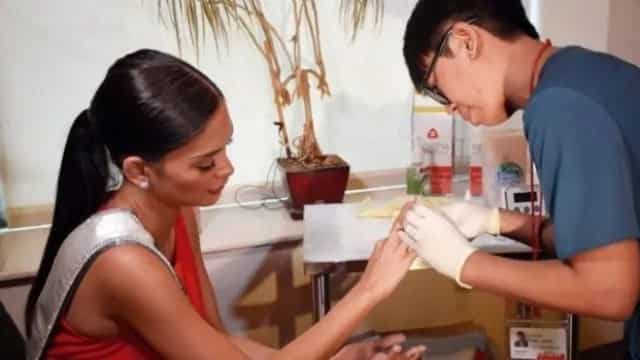 READ: Our reader's letter: "I loved the girl and offered to marry her, but she confessed to having HIV"
The DOH official reminded the public that symptoms occur eight to 10 years after exposure to the disease.
He urged the public to seek medical tests right after having sexual intercourse for early detection.
He said that a person can learn that he had contracted the disease if he would undergo medical tests within three months after having sex
Because of this, the DoH–8 issued an advisory stating that the number of HIV/AIDS-related cases is continually rising. For this year alone, a total of 90 people have tested positive of the said disease. In March alone, the region has recorded 26 new cases of people with HIV/AIDS. According to Cerro, 80 percent of the victims acquired the disease because of practicing same-sex intercourse, with male-to-male sex as the top reason. On the other hand, Cerro noted that only a few sex workers tested positive with HIV/AIDS. Cerro said that this is due to the regular medical check-ups in the region.
On the other hand, the total number of recorded HIV/AIDS since 1984 has reached 312 people. The regional office promised to closely monitor the conditions of each of the victims.
At present, there is still no effective cure for HIV/AIDS.
Miss Universe 2015 Pia Wurtzbach also encouraged the public to get themselves tested for HIV.
"Take that first step. Take control, get tested, know your status. The risk is not knowing," she added.
READ: Miss U Pia Wurtzbach gets tested for HIV
Source: KAMI.com.gh