Heels chewed on by dog get a total makeover
- Alan Haart Padzinski used his blacksmith expertise on fixing his girlfriend's Kurt Geiger heels
- He made an effort to make it as stunning as it originally was, putting intricate layers of steel and brass
- The result of his hard work was more than what he expected; not only was his girlfriend in love with the stilettos but thousands of people were impressed with the output as well
Find a guy who would not only buy you the nicest pair of shoes, but who would also fix your favorite ones when ruined.
19-year old Jagoda was lucky to have a knight in shining armor for a boyfriend who came in to rescue her Kurt Geiger heels, which were said to have cost $500, after their pet dog had too much fun chewing on it.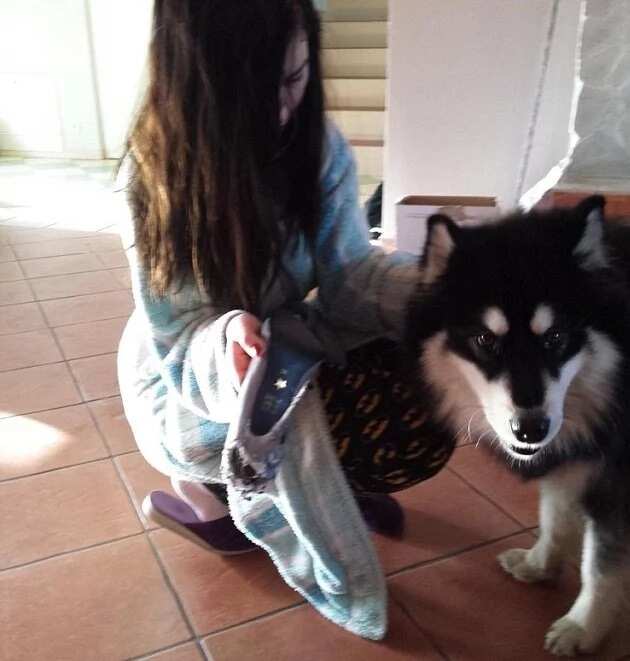 Her boyfriend, Alan Haart Padzinski, creates metal artwork and runs a crafting company called AudentiaGuild. Who knew his line of work would come in handy with her battered heels?
READ ALSO: This police officer's proposal to his boyfriend touched everybody's hearts
The blacksmith shared that he was busy in his workshop when he suddenly heard a loud cry from his girlfriend. Upon arriving at the scene of the crime (with their Lapphund looking as guilty as it could), he was quick to assess that the situation looked bad. He admitted that the heels looked so mangled that he barely recognized it in its current state then.
Putting his skills to the test, he immediately jumped to the situation and offered to fix the stilettos. A leather patch managed to cover the hole, but Alan knew it was not enough – there was more to work on.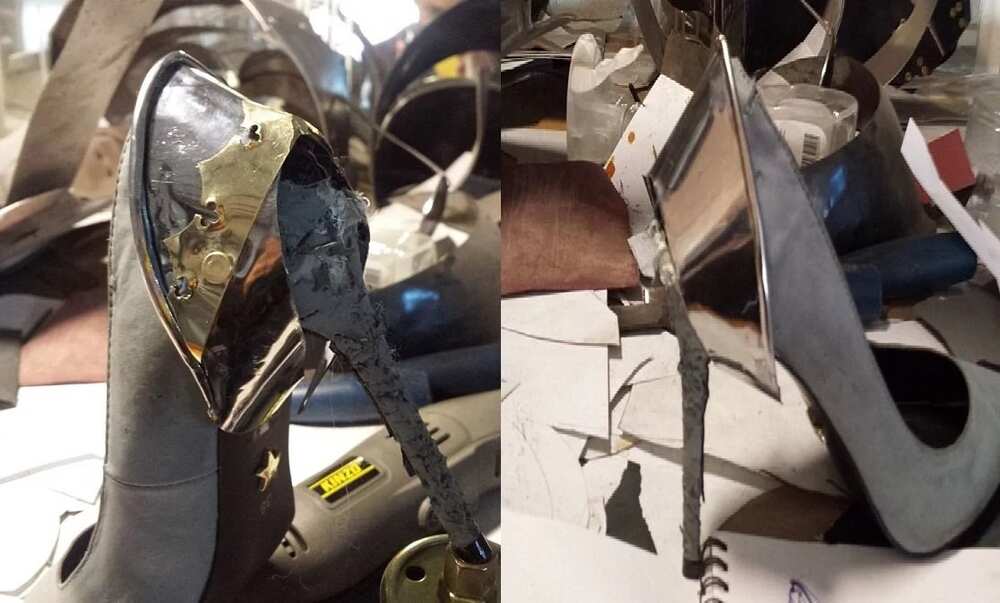 Set with determination, he then grabbed his precision hammer and proceeded to attach a curved plate of stainless steel to the back of the shoe and added some embellishment. Afterwards, he decided to put more plates to the back, and some thin brass plating to the heel as well. This was to 'retain the sleekness' as he said, and also to cover up the bite marks.
READ ALSO: VIRAL: GF's sweet video for BF ends in a shocking twist!
The shoes looked far from its previous battered condition, but Alan was not done yet. He focused on the toe cap next. He roofed them with elaborate layers of brass and steel before painting the remaining leather material black.
His girlfriend was shocked and impressed – everyone was – with the outcome of the heels. Alan shared how Jagoda is a big fan of medieval and fantasy armor, ensuing for the latter to be in love with the design.
Alan's artwork had earned him thousands of fans – encouraging him to make a fortune out of his skills, others asking if he could create a customized pair for them already.-HB, Kami Media
READ ALSO: [WATCH] SM guard: "Hawakan ang boyfriend, baka mawala."
Source: KAMI.com.gh