Hilarious: "My father harasses me on social media!" tweets teen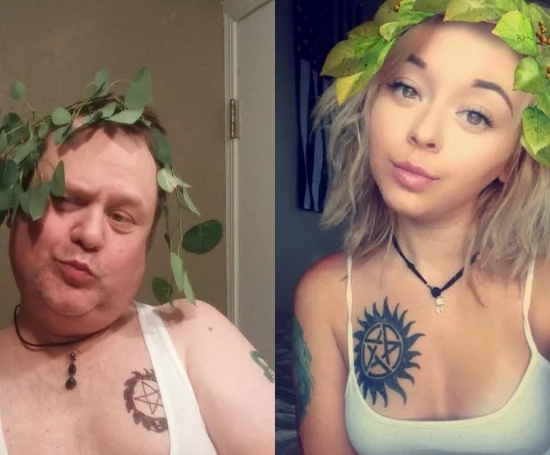 The next time your dad embarasses you it's probably nowhere close to what young Cassie Martin has to tolerate! The thing is her dad, unlike other dads, Burr Martin, is pretty nifty with social networks.
With disguising skills even Ethan Hunt could be jealous of this Washington dad mocks his daughter's sexy snapchat selfies: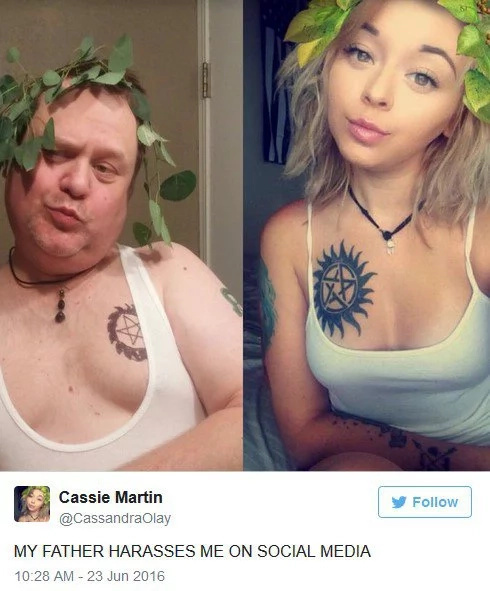 Foliage crown - check! Wifebeater - check! Tattoo- check! He even got her photoface down!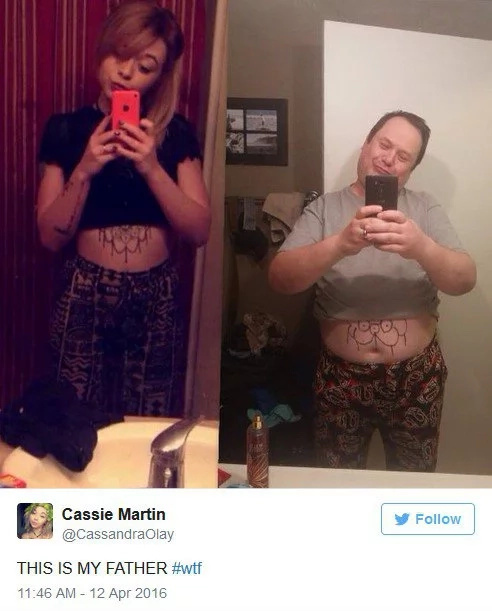 Some could say he's even pulling that duckface off better than his daughter!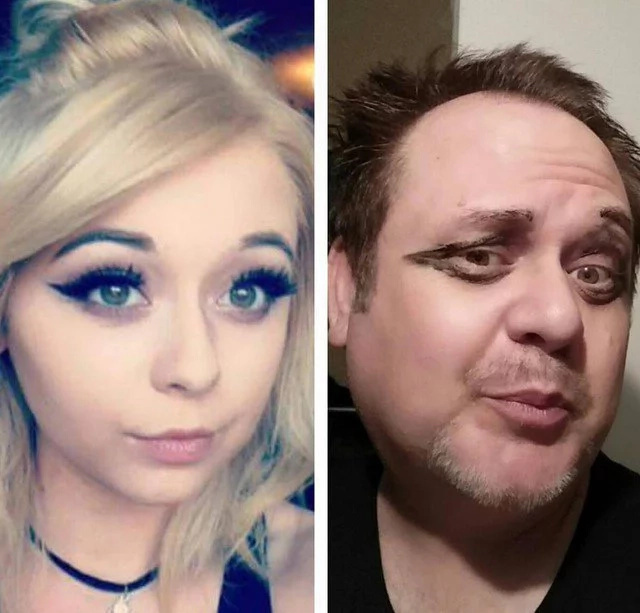 This is what Burr has to say "A while ago some of you saw i was copying the photos my daughter would post on her Facebook, mainly because i told her it looked like she was trying to escort Japanese businessmen and to tone it down. She did a little but i still kept it up because sometimes I'm just bored."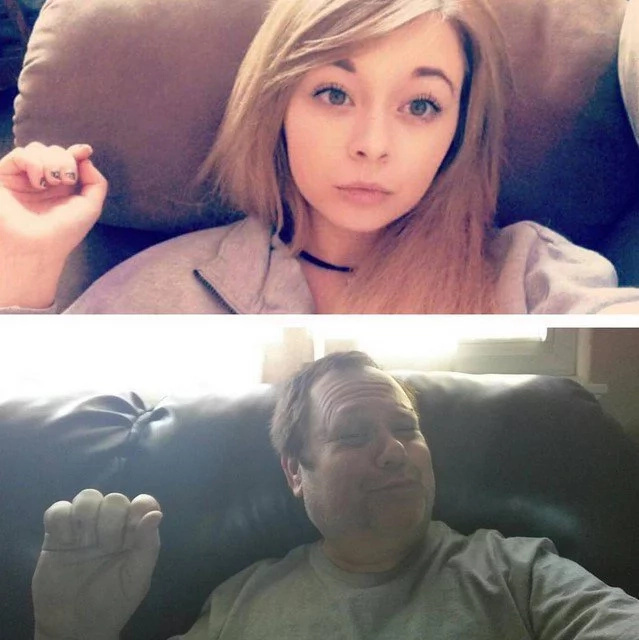 Granted, with a daughter that hot, Burr does have his reason to be concerned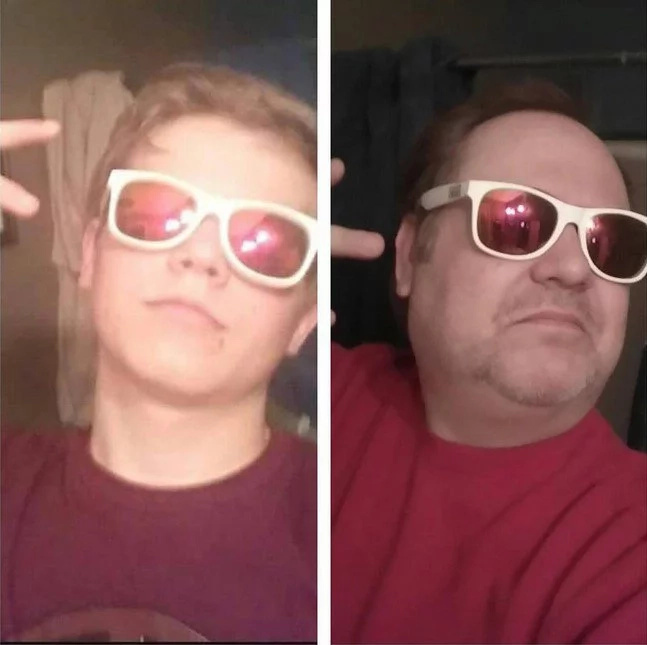 Wouldn't be a good dad if he had favorites, so this is Burr making fun of his son for his birthday!
Cassie commented on the whole situation "My dad is the comedian of the family, so when he started recreating my photos, it was so funny to me. My friends want me to tag them as soon as I post new photos of him imitating me because they love his sense of humor also."
Source: KAMI.com.gh