- Husband and wife Wayne and Sarah Gardiner welcomed their home to Tamsin Beezer who was thrown out by her parents
- A few weeks later, Sarah had been noticeably spending more time with their lodger instead of with her husband
- In the end, Sarah left her family
- Wayne and his children were surprised to see Sarah and Tamsin's relationship progress through Facebook
Now a single father, Wayne Gardiner, regretted being a Good Samaritan by taking in a 17-year old girl to their home. The teenage girl served as a trigger to the series of events that led his wife to dump her family.
Wayne was horrified that his wife, Sarah, was able to say goodbye to their 24 years of relationship so easily. However, he noted that he was not the only one affected by the turn of events, but his children had been heartbroken as well.
At the young age of 14, Wayne and Sarah had already started dating. They had their first daughter, Lucy, when Sarah turned 16. Eventually, their family grew – they had Louis, Chloe, Charlie, and Harvey. The couple decided to tie the knot 14 years ago. Years flew by and they welcomed another family member. Lucy gave birth to Oliver, and they could not be any happier – Sarah, in particular, was a doting grandmother.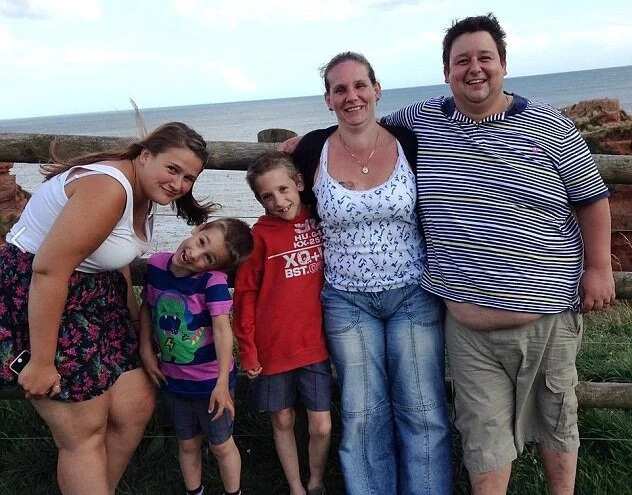 READ ALSO: Oops! Photos of cheating man with mistress discovered by wife. Here's what happened next
It was in February 2015 when they received the phone call that Wayne wished they had not picked up instead. Tamsin Beezer was a co-worker of Sarah in a care home, and on the night her parents threw her out, it was in Sarah where she took refuge.
At that time, Wayne could not leave Tamsin, who was just 17 years old then, at the streets. He spoke to Sarah about the situation and offered their home to Tamsin. He admitted that it was not the ideal scenario, but he was glad he could help. He even pointed out how Tamsin appeared to be a pleasant kid and an additional person to his already big family was not a problem.
Tamsin had an affinity with their children, even having her along on family night outs. However, two  weeks passed but Tamsin did not show any signs of leaving and Sarah had started staying up late drinking. Wayne noticed Sarah's actions resembled  that of a teenager's; even lying to him about smoking when he could obviously smell it. Nevertheless, he did not think much about it so he just ignored the signs.
READ ALSO: Catch a cheating partner with this new technology
Until one morning, Wayne woke up to an empty side of the bed, and saw Sarah lying beside Tamsin in the living room. At that point, he shared that things only got worse. The husband and wife began arguing more often, which prompted to more late night drinking for Sarah.
Wayne also noted that as Sarah and Tamsin have been getting closer, their relationship on the other hand was the complete opposite. He thought Sarah only considered Tamsin as a good friend and wanted to reach out to the youngster because they could not imagine the same thing happening to their daughters.
Circumstances only proved how wrong Wayne was when he heard Louis arguing with Sarah a month after Tamsin entered their lives. Concerned, he spoke to his son and was shocked with the response he got – Sarah was leaving.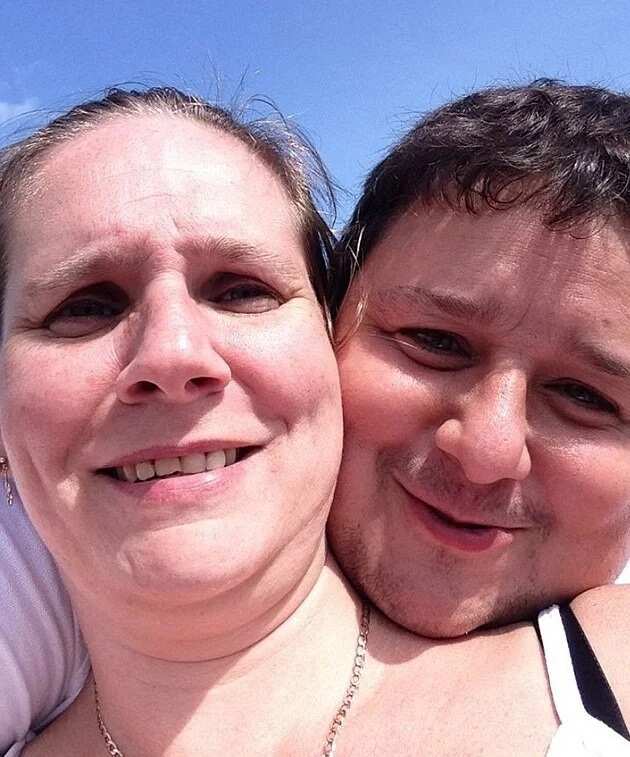 READ ALSO: Walang Forever: 8 painful celebrity breakups so far this year
As serious as the matter was, Wayne could not just believe it. At first, he thought of it as a joke and even laughed, waiting for his wife to deny his son's words. But when Sarah shrugged and proceeded to pack her things instead, Wayne pressed for answers but it fell to deaf ears. When she was about to leave, Wayne asked about Tamsin and was informed that their lodger had already arranged for a place to stay. Despite all of this, Wayne still had no idea what was happening.
Later on, he found out that Sarah was staying with a friend but refused to get in touch with him. It was only when their eldest daughter, Lucy, told him to check his Facebook that he saw Sarah changed her status to one that says she's in a relationship with Tamsin.
Disbelief and shock were the first things he felt, "How could my wife be in a relationship with a girl, let alone one younger than our own daughter?" With so many questions running in his mind, he logged into Sarah's email and confirmed the situation.
READ ALSO: 10 celebrity couples who called it quits because of alleged third party
He claimed of knowing Sarah since they were both 14, and he was not aware that Sarah was even attracted to women. Devastated and angry for not noticing, he broke down.
What added fuel to the fire was when Louis arrived home from school the following day, and was upset with how his schoolmates were teasing him about his mother.
It did not stop there, though. Sarah continued posting pictures with Tamsin on her Facebook page – even ones of them kissing and holding hands until ultimately, announcing of their engagement.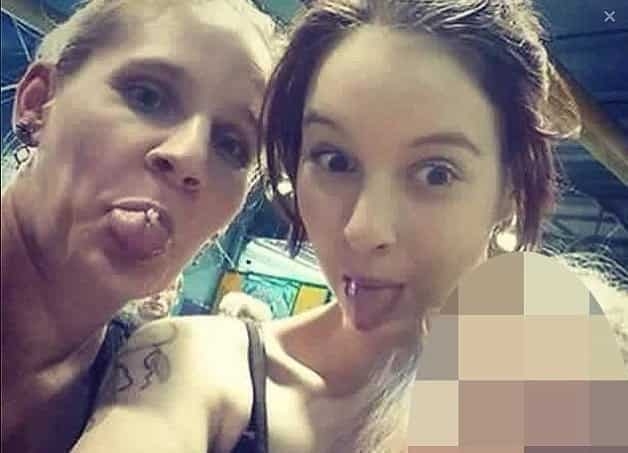 Chloe, in an attempt to bring some sense to her mother, messaged Sarah reminding her that she was still married to their father. Sarah's response was a simple unfriending on the website.
More than a year has passed and they still have yet to iron out the issues. Wayne decided to focus his energy and attention to their children, and would prefer to no longer be associated with Sarah.
READ ALSO: Her boyfriend of 1 year and 8 months cheated on her. Here's how she uses social media to teach him a lesson
Source: Kami.com.ph