See how kids prank their mothers using Snapchat filters!
- Young people are having too much fun on Snapchat to the point that they used the new app to scare their mothers
- Patrick Mungovan and Rebecca Wyn Owen sent pictures of themselves – distorted and all – to their moms
- Their mothers were alarmed upon seeing the photos and even urged their children to see a doctor immediately
If you are a parent, then you might as well consider this as a head's up. On the other hand, if you are a kid, well, sorry to spoil the fun.
The mothers of these youngsters experience the fun and thrill (and probably horror, for their part) of the filters that Snapchat has to offer. Apart from the infamous flower crown, the popular app could also distort your face into different directions – a feature that kids had taken advantage of into victimizing their poor moms.
20-year old Patrick Mungovan from Ireland sent a message to his mom on Viber, informing her of having 'really sore eyes' which could possibly be a result of the cheese the latter left on the fridge. He then attached a picture of him with humongous eyes and a distorted chin – all filtered through Snapchat.
READ ALSO: These 15 comics hilariously sum up the truth about parenting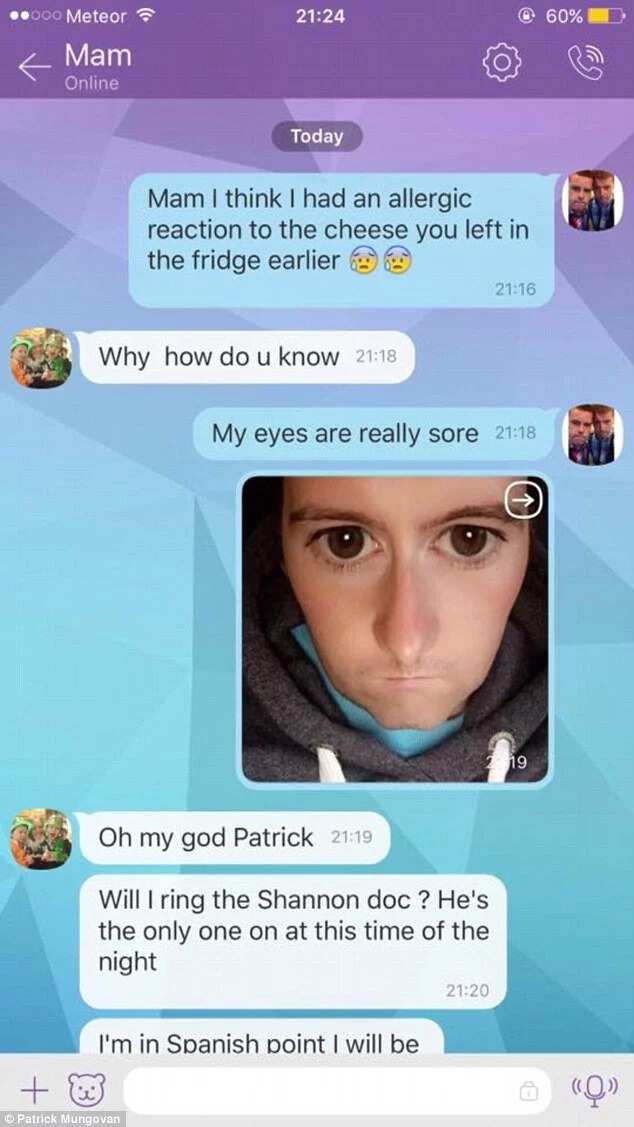 This prompted a response from his obviously horror-stricken mother, "Oh my god, Patrick." After getting over her initial shock, she offered to phone their doctor and was rushing home. When he replied of feeling pain from his eyes and having a sore chin, his mother was worried he might have palsy, a condition that causes muscles to weaken or be paralyzed.
It was then that the swimming instructor thought he had enough fun and called his mom to let her in on the joke. She was silent for a few moments after hearing the truth, but ended up laughing.
It seems that it was not only Patrick who had the brilliant idea of terrorizing their moms. Rebecca Wyn Owen from North Wales deemed it funny as well as she sent a picture of her face looking all boxed up to her mother, Lana Owen, followed up with a "This is funny. Lol."
READ ALSO: This dad is about to publicly shave off his son's hair. You can never guess what happens next!
 Lana did not think it was funny, though. She was in fits out of concern, offering that it might be an allergic reaction to something Rebecca ate. Her daughter, having fun in teasing her mother, continued by telling her that someone said she would be 'square' if she refused to attend a certain party, and in which she did not go.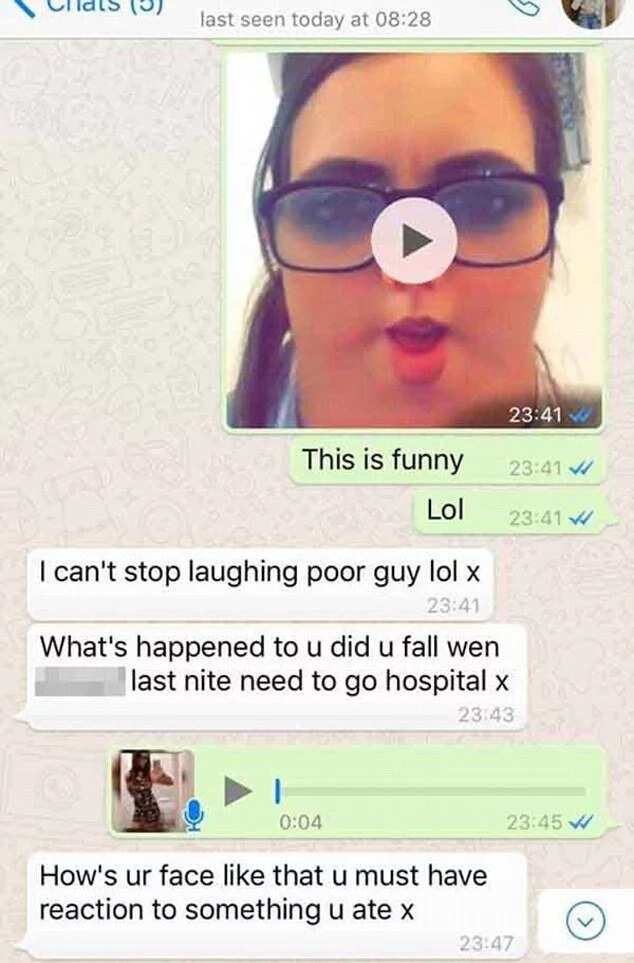 Apart from an allergic reaction, Lana also considered food poisoning and drug usage as options on her daughter's appearance, on which Rebecca denied.
Come next morning when Lana asked her daughter about her condition, Rebecca opted to send another filtered picture – this time one that looks thin on the upper half of the face but fattens out the bottom half. This caused Lana to be more alarmed and implored her daughter to see a doctor immediately.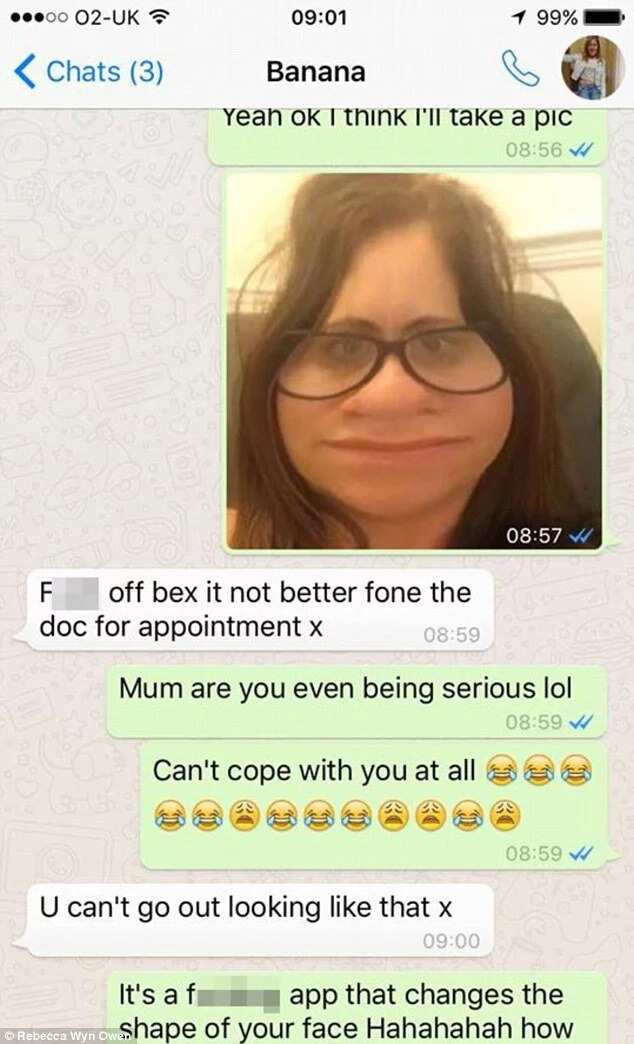 Rebecca could no longer handle the situation and told her mom the truth, to which Lana replied that she did not sleep a wink the night before because of the situation.
READ ALSO: She refused to notice her pregnancy symptoms. Four weeks later, she gave birth
Source: KAMI.com.gh