Kidapawan Protester: I Saw Snipers Who Shot Me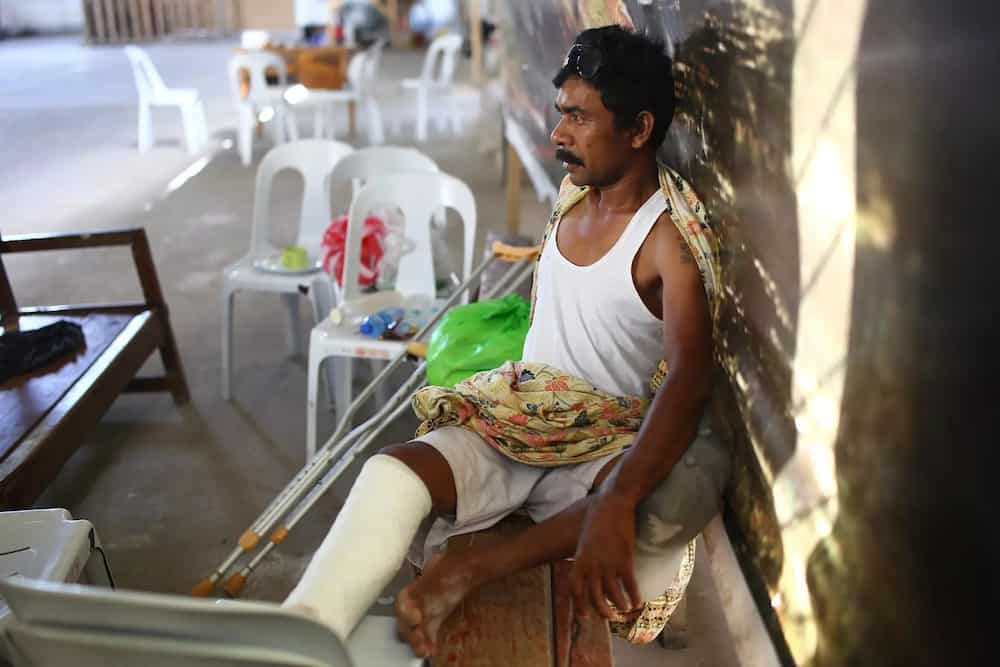 A farmer narrates his experience in the Kidapawan rallies turned shootout.
"We had nothing to eat," he said. "We came here to get rice, because there was nothing to eat where we were," said Arnel Takyawan, a farmer from the municipality of Antipas, North Cotabato. In an interview from Rappler, he was clutching a pair of crutches, as his right leg sat on a chair, the lower portion encased in a cast till midway.
"I was standing there," he said in Filipino. "There were policemen and protesters, all of them running, and then I looked up to the fire trucks and saw the sniper on top. That's when he shot me."
He recalled that the sniper wore camouflage trousers and jackets and had a long gun.
Takyawan said the bullet entered his leg at the ankle and exited through the back of his foot.
"I managed to walk maybe 3 meters before my friends rescued me. I was the last one shot," he said. "The dead, our dead, were left behind. I don't know how many they were, because I was taken straight to the hospital."
Takyawan does not know why he has been detained. He has been told he has been charged, but he does not know what the charges are. The lawyer who rushed in to represent them calls the inquest "magic."
"The fiscal came to the hospital," said Anak Pawis National Vice President Ariel Casilao.
"There was no lawyer during the inquest. The fiscal went to the wounded and called that an inquest. There's no such thing as legal or illegal here anymore. It's martial law."
Casilao said 12 have been seriously injured by gunshots, although 38 in total had suffered injuries from gunfire.
photo from rappler.com
Source: KAMI.com.gh