DU30 vows to extend gov't ids validity
- The incoming Duterte administration eyes on extending the validity of government issued ids
- The proposed extension will cover passport, driver's license, NBI clearance and NSO birth certificate among others
- Incoming budget secretary plans on endorsing the measure as soon as he assumes office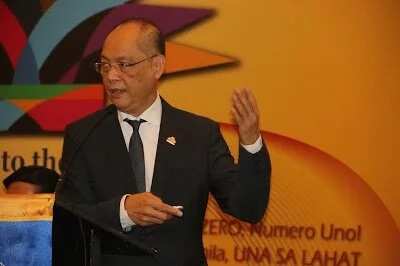 In line with their commitment to improve the quality of government services, the incoming Duterte administration plans on extending passport validity along with other government-issued identification cards.
According to incoming Budget Secretary Benjamin Diokno, they plan on extending the passport validity from five years to ten years while an driver's license will be valid for five years from the original three years of validity currently. It has also been reported that the extension of validity will include NBI clearance and the removal of the expiration date on the birth certificate issued by the National Statistics Office (NSO).
Diokno said that he will prioritize the endorsement of the measure as soon as he assumes office on June 30 in line with President-elect Rodrigo Duterte's call of not inconveniencing the Filipino people with government services.
READ ALSO: What can Duterte's federal government bring to PH?
During his last flag-raising ceremony on Monday at the Davao city hall as mayor, Duterte has ordered incoming Department of Foreign Affairs Secretary Perfecto Yasay Jr. to put an end to long lines in DFA offices passport applications all over the country. The call is in reference to passport applicants who sleep outside a mall in Davao City where the DFA office is located.
"I feel compassion for people who come from afar and sleep on the pavement while waiting for their passports," Duterte, who is expected to assume office after his inauguration ceremony on Thursday, said.
Diokno, who also served as the Secretary of Budget and Management during President Erap Estrada's term also said that the incoming Duterte administration eyes on lowering income tax and vow to solve traffic issues in Metro Manila.
RECOMMENDED: LOOK! The Aquinos are sending Kris in Robredo's oath-taking; find out why
Meanwhile, Assistant Secretary Frank Cimafranca, in an interview said that the changes in government-issued ids will entail additional expenses and the extension of passport validity will involve some amendments of the existing laws. –MR, Kami Media
READ ALSO: Duterte to critics: 'How stupid you are'
Source: KAMI.com.gh