Death is a normal part of a person's life. There are times when we do not understand why someone is taken away from us. We feel pain. We cry. We hate. We feel all kinds of emotions at the same time. Sometimes, we even wonder why death happens. Nonetheless, we try to comprehend it because we know it is natural.
However, for a little child, death seems vague – it is unclear. For instance, they would ask older people why a certain person is in the coffin sleeping. Why doesn't she or he respond to my calls? We do not always know how to explain things like this no matter how we try. And sometimes, there is nothing we can do except than to watch that child experiencing such an unexplainable event at such a young age.
Our hearts break.
A recent Facebook post went viral after it showed a photo of a young boy up on a chair an hugging a coffin. According to the post, the boy's mom died. The cause of her death was not discussed in details. In fact, only a little information was provided regarding the photo and the people in it. However, the caption is enough to break our hearts.
How do you explain when your little kid asks 'Bakit di ko katabi na matulog si Mama (Why is mom not sleeping beside e anymore)?' So heartbreaking..." the caption says.
"He dragged the chair by himself and climbed to embrace his mama. My heart stopped when I saw this," the caption continues.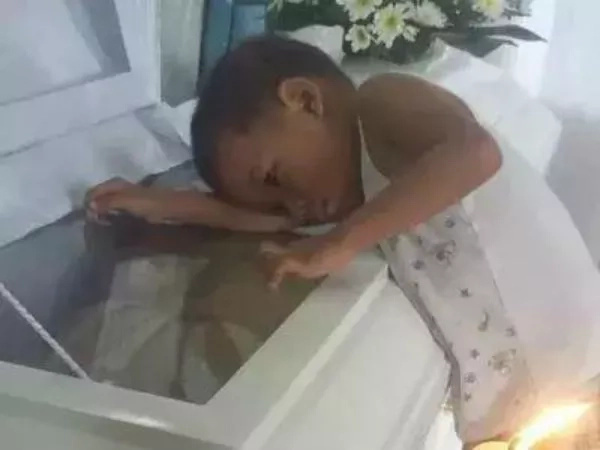 READ: Baby sees mother's face for the first time in this adorable video
True enough, there is not much for older people to say when they encounter situations like this. Sometimes, we find ourselves crying just by looking at it. Why does someone so innocent have to go through an experience like this? Thankfully, the post went viral, gaining a lot of comments with heartwarming and encouraging messages.
For instance, Facebook user Jose Louis Salum-Castisimo Santos II told the boy through his comment that he should stay strong. "Your mama loves you more than herself... You need to live by her name and make her proud someday! Condolence little bro!"
As of writing, the post has gathered at least 1400 comments and has been shared 6769 times. It also attracted 63,000 reactions – a combination of like, love, and sad.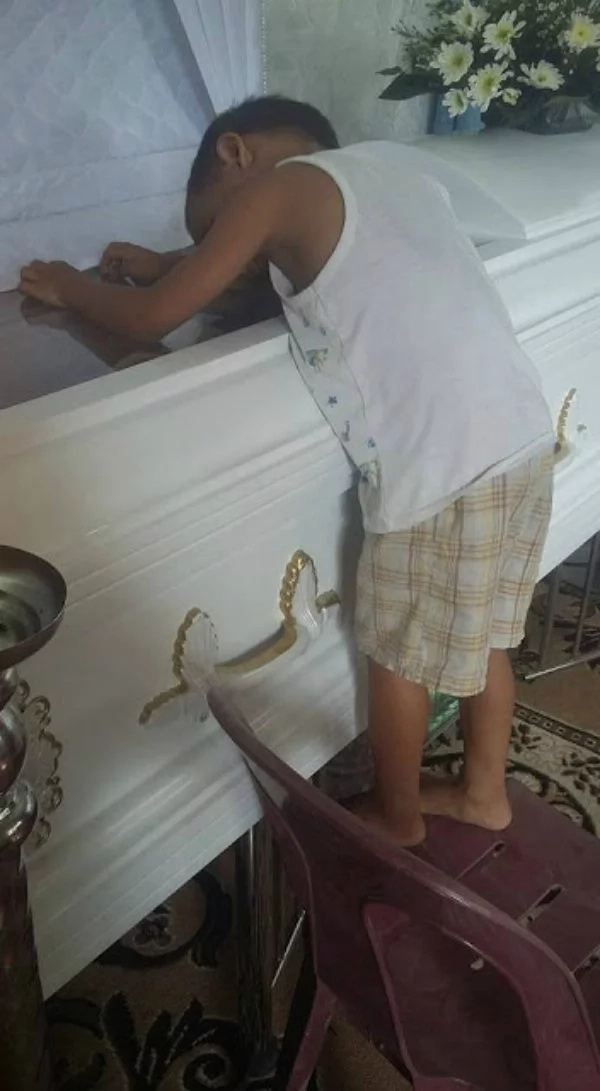 READ: LOOK: What this dad did for his son with cancer will surely touch your heart!
Although the boy might not be able to read it, at least the person who uploaded it will be able to tell the boy how many people are praying for him and telling him that her mother loves him. At least the boy would know that thousands of people have extended their condolences and are trying to give him a hug even if only virtually.
He may not understand it now. However, hopefully, the family surrounding him would be able to show him that even if his mother is no longer with him physically, her love will never leave him. Hopefully, too, the people around him will love him the way his mother does. In that manner, he will not grow up confused, bitter, and feeling alone.
Source: Kami.com.ph