-President-elect Rodrigo Duterte plans on shifting to federalism
-He believes that this will help relieve the tension in Mindanao, among Muslim and communist parties
-Critics believe that this can possibly do more harm than good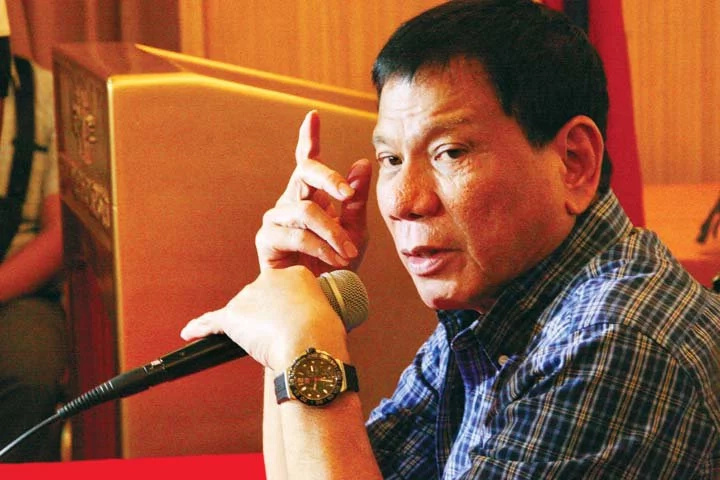 This week the Republic of the Philippines will have a new chief executive. The Philippines president-elect, Rodrigo "Rody" Duterte has plans to demolish "Imperial Manila" by radically shifting the current Philippine government onto federalism. He says this is critical in fighting and ending poverty and to also alleviate the tension and deadliness of Muslim separatist insurgency.
Duterte, having won the election by a landslide, has steadfastly vowed to have the constitution amended in order to achieve his bold plans. It entails a watered down power from the central government to the capital into revamping the governance in newly created states in the current 81 provinces of the Philippines.
"It (the current system) is an excuse for them to hang onto power in Imperial Manila. They have always been there in one single office, running the Philippines," Duterted stated during one of his rallies during his campaign.
READ ALSO: 3 benefits of Duterte's federalism
Such comments are expected of Duterte who has been open about his anti-establishment stance and has been rallying against the elites. He thinks that the elites have been governing the Philippines benevolently since her independence from the United States after the Second World War.
On Thursday, president-elect will officially take over the administration, succeeding current president Benigno Aquino III. Duterte, to date, will be the first president that hails from Mindanao. In the southern region of Mindanao, it is home to decades-old Muslim insurgencies and communists. War and terrorism have been ongoing problems in that region.
Duterte has since only travelled to Manila just once after winning the presidential bid in May this year. He also vowed to spend the bulk of his six year term in his hometown, Davao City, which is approximately 1,000 kilometers (600 miles) from Metro Manila.
READ ALSO: WATCH: MILF, MNLF support Duterte's federalism
In Peace, Poverty will be alleviated
With Duterte's plans for federalism, the newly recognized federal states will be mainly autonomous and will be allowed to retain most of its income, rather than remitting it to the national government. He believes that this will be a major contributor to the economic growth of the Philippines, especially in the impoverished provinces. However, he promises that the central government will still hold power over national functions like defense, customs, and foreign policies.
The president-elect has repeatedly said that one of the benefits of this structure would be putting an end to insurgent rebellions in the south waged by the Muslim minority, their main claims to this rebellion is unjust treatment to them. And with the new states, they would have autonomy over this.
"Nothing short of a federal structure will give Mindanao peace," as mentioned by Duterte during one of his rallies. There have been positive comments and strong support from the Muslim rebel leaders recently and have been indicative of being receptive and cooperative with the plans.
READ ALSO: What benefits will PH get from Duterte's federal government
Having a new constitutional convention is a highly sensitive topic among lawmakers in the Philippines, and have not yet been spoken of since the rewriting of the constitution in the 1987, following the wake of the revolutionary "People Power," a historical event to overthrow the late dictator Ferdinand Marcos in 1986.
The constitution was revamped in order to place assurances and safeguards to avoid any other dictatorship, this includes limiting the presidents to a single term of only six years. Other attempts by previous presidents to revise the constitution were discarded and failed because of the opposition from groups who feared that the attempts were merely bouts to extend their terms.
On His High Horse
On the euphoria of his winning, Duterte has seen his political opponents quickly gain allegiances to him. He is confident that he will be enjoying majorities of the houses in congress, as well as popular support from the people, this will confirm the success of his push. Considering that Duterte will turn 77 during the end of his term, many voters are sure that he does not have a plot to extend his rule.
READ ALSO: MILF congratulates Duterte, first Mindanaoan president
Capitalizing on his vast popularity, Duterte seeks to apply a skeleton for a referendum in order to revise the constitution during the first half of his presidency. This is according to his allies. However, this would be the most radical change in Philippine democracy since Cory Aquino's administration.
Moreover, critics have continually accused Duterte of being vague about his plans and questioned if this change of structure will indeed help in saving the Philippines. They also warned that it could cause more problems than solve them.
By being a nation with issues of good governance, federalism might not be successful as Duterte paints it to be, the division of the country might encourage further separation of the regions. It might result to the breakup of the country, according to Temario Rivera, chairman of the Center for People Empowerment in Governance think-tank.
READ ALSO: What you have to know about Duterte's Federalism
He further stated that federalism could possibly strengthen the hold of political dynasties which have already monopolized their power in Local Government Units all over the Philippines. With having private armies already, it would weaken central authority or will cripple their capacity to respond.
"Shifting to a federal system will have uncertain and unpredictable results," Rivera concluded to the Agence France Presse.
RELATED: 5 biggest dangers of Duterte's federalism
Source: Kami.com.ph