Marcos postpones filing of electoral protest against Robredo
- Marcos camp postponed the filing of election protest against Robredo
- BBM camp continuously gathers evidences to strengthen their case on election fraud
- An electoral protest to be filed on June 29
The camp of the losing Vice-Presidential candidate Bongbong Marcos postponed the filing of electoral protest against Vice-President elect Leni Robredo in line with the alleged 'institutionalized' cheating of the administration which was originally set to be filed today, June 28.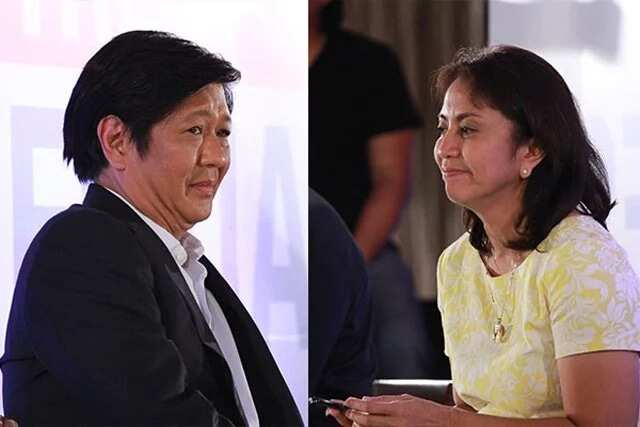 In a statement, Abakada Partylist Rep. Jonathan dela Cruz said that the reason for the delay is the increasing number of evidences and witnesses being received by the Marcos camp from all over the country with statements continuously surfacing.
In his interviews with media, BBM stressed his desire to push for legal actions in line with the conduct of the May 9 elections where he lost to Camarines Sur representative Leni Robredo by more than 260,000 votes.
He accused the Aquino administration of coordinating with some Commission on Elections (COMELEC) officials along with Smartmatic, the provider of the vote-counting-machines in performing a wide-scale vote manipulation.
READ ALSO: Marcos Camp calls out COMELEC and Bureau of Immigration for the departure of Smartmatic staff
Delacruz, who also serves as one of Marcos' advisers said that BBM's lawyers will continuously study and gather the necessary evidence to strengthen the case.
The complaint has only been postponed for one day, it is expected that the Marcos camp will file the protest on June 29.
"If in fact it can be proven that this was institutionalized … then we have to lay that at the door of the administration because they are the only ones who can do that," Marcos said.
READ ALSO: Duterte's offer to Marcos, just speculation – Cayetano
The protest comes after some Iglesia ni Cristo (INC) members complaining about their votes not being counted with some municipalities, despite having INC members, receiving zero votes for BBM.
Marcos claimed that his supporters in these areas are afraid of being kicked out from the church which is known for bloc voting.
Marcos also claimed that the trend of his votes started to become questionable after a Smartmatic employee changed "hash code values". In response to his statement, COMELEC had earlier said that the change didn't affect the actual vote count and was for cosmetic purposes only.
RELATED: Duterte's closeness with Marcos is something to watch out for
Source: KAMI.com.gh