Video of floating house goes viral
- 'Floating house' spotted in Moscow Canal
- Video immediately went viral on social media
- 'Floating house' displays amazing water features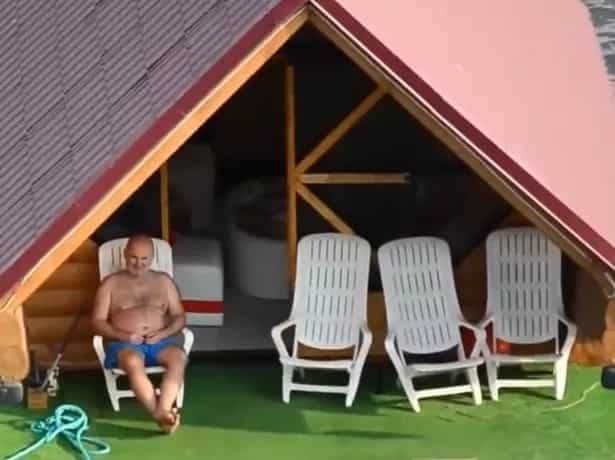 There has been a notion that your house reflects your personality. If the house is clean, the owner might as well be neat as a person. And if the house has unique design and architecture, the owner might be an artistic person. There are surely many amazing houses that displayed amazing aesthetics and function but this house might make you want to build its clone for yourself.
At first glance, this house might seem just like any other ordinary house. It may have solar panels, a chimney, and a decking outside but wait until you see its entire form. You might also wonder why your eyes are looking at this kind of creation in the middle of a body of water.
It was a normal day in Khimki in western Russia's Moscow Oblast region when Vitaly Parfenov caught this 'floating house' on camera along the Moscow Canal.
READ ALSO: The lion decides to eat a dead hippo. Watch the corpse's revenge!
The said video immediately went viral on social media and the netizens expressed such admiration to the house's innovative style and function. 'Lis' posted "Well done dude!" while Alex said, "This guy is indeed very inventive, but I do not believe he is just a simple man."
The elderly man who owns the floating house seems to be resting and sunbathing on deck chairs placed on green carpeting outside their house. He even has a fishing rod with him to catch fish for their dinner. He was said to be with his wife who was seen resting on the couch while the man is enjoying the sun at their floating house boat.
As for the parts of the floating house, it was reportedly built on a broad-bottomed pontoon. The motor seems to be powerful enough to keep the house sailing along the canal and it seems like someone is steering the floating house to keep it out of the way of other water crafts. - AA, Kami Media
RELATED: WATCH: 5 epic fail videos that will surely make you laugh!
Source: KAMI.com.gh