Singapore Airlines Plane Bursts into Flames After Emergency Landing
- A Singapore Airlines plane burst into flames after being forced to land
-Emergency services extinguished the fire while all the passengers were still onboard
-Everybody was safely evacuated and there are no reports of injuries or casualties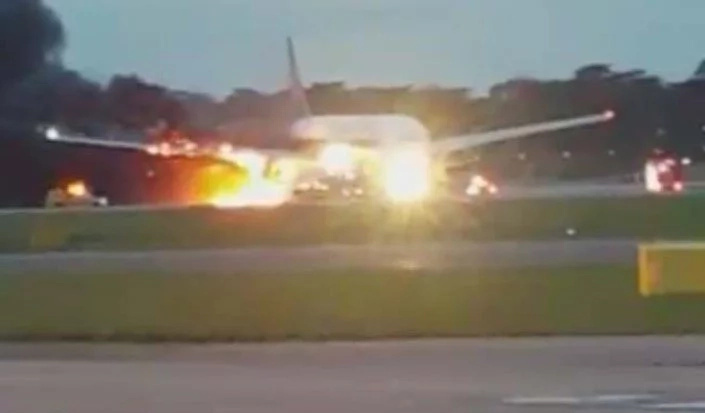 Flight SQ368 left Changi Airport at 02:25AM, but the pilot decided to turn the plane around after he saw an oil warning on his panel.
Just as the plane landed at 06:50AM back at Changi Airport, its right engine caught fire. The Changi Airport officials say the flames were put out instantly.
The 222 passengers and 19 crew members of flight SQ368 were safely evacuated with no reports of injuries.
Lee Bee yen, one of the passengers on the fateful plane, posted this video:
" rel="nofollow" itemprop="url">
Lee said that the pilot turned the plane around after being two hours in the air, and after about three hours she could feel a whiff of gasoline in the air.
All the passengers were onboard while the emergency services extinguished the fire.
In this video you can see emergency services hurrying to extinguish the flames from spreading:
" rel="nofollow" itemprop="url">
Source: KAMI.com.gh