No PNoy on VP Leni's inauguration
– President Benigno Aquino might be absent on VP Leni's inauguration
– Maximum of only 300 guests are expected to attend the new vice president's inauguration
– Representatives from the marginalized sector will join the inauguration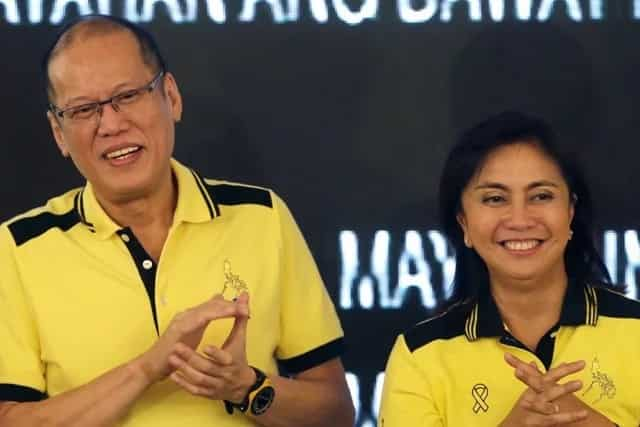 Vice-President elect Leni Robredo is not expecting the presence of President Benigno Aquino III on her inauguration ceremony on June 30.
PNoy who actively campaigned for the Mar-Leni tandem during the 2016 national elections will be part of the turnover process for president-elect Rodrigo Duterte. According to the outgoing Camarines Sur congresswoman, since the traditional process of transition where the outgoing president welcomes the new president will still be observed, the incumbent president might be unable to attend her inauguration.
READ ALSO: Barangay chairman excited to administer Robredo's oath taking
"Probably not, because he will be at the turnover for President-elect [Rodrigo] Duterte", Robredo said in an interview when asked about the possibility of Pnoy gracing the simple event on Thursday. It's also yet to be known if Mar Roxas, Robredo's runningmate will be present during the said event.
The event venue in Quezon City Reception House, which will also be the same office that will serve as VP Leni's office during her term, can only accommodate 300 guests at most. It can be recalled that The Coconut Palace in Pasay City served as Vice-President Jejomar Binay's official residence during her term.
In a briefing with media on June 23, Robredo's chief-of-staff, Boyet Dy reassured the public that, while ceremony will be simple, it will be relevant with only select people joining the ceremony including those from the marginalized sectors who've been part of the entire Robredo campaign.
READ ALSO: Leni Robredo will take oath at Quezon City Reception House
Robredo also mentioned that apart from her close family members including daughters Aika, Tricia, Jillian and campaign volunteers, she requested the organizing committee to include representatives from the fringes of society, which has been the focus of Robredo's campaign.
"We made sure to invite the people who have been part of the campaign and really supported us—the volunteers and workers who worked tirelessly during the campaign," Robredo said.
RELATED: Why Robredo still hopeful to meet Duterte
Source: KAMI.com.gh