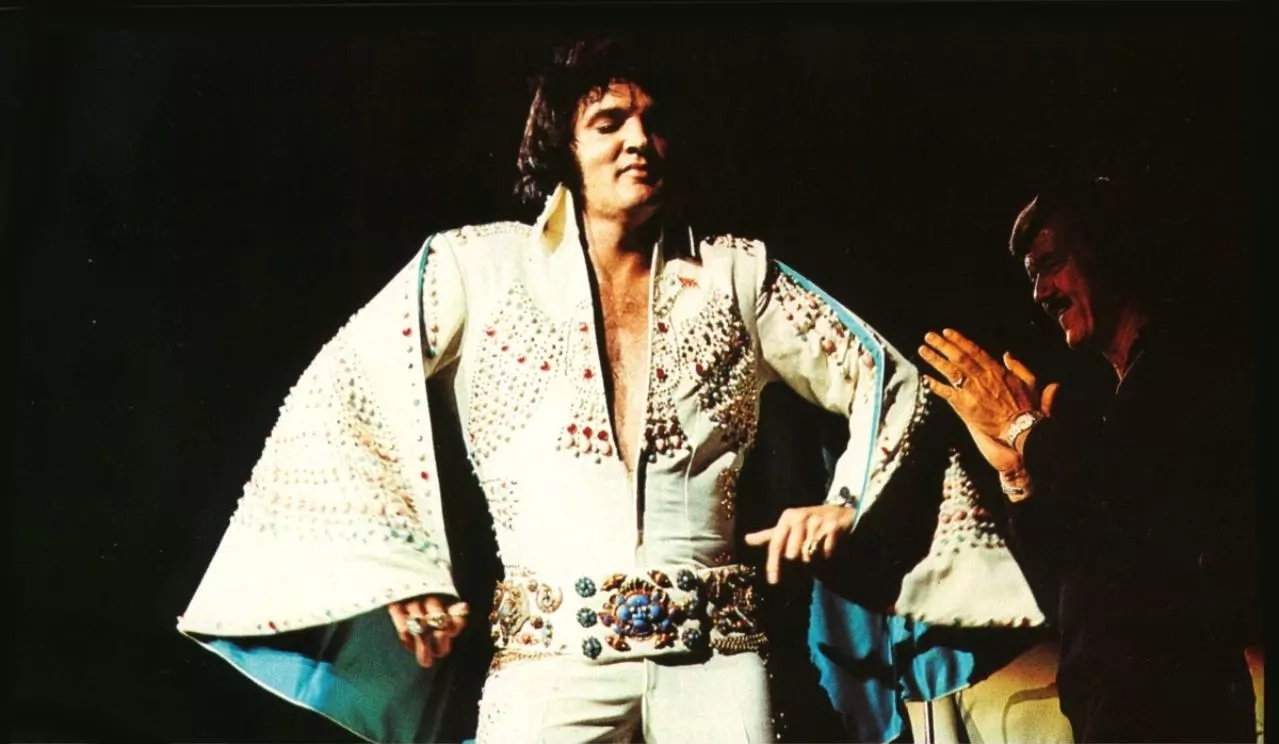 Since the day, Elvis died in 1977 there has sure been a lot of speculating going on about his death. Many conspiracies claim that the King of Rock faked his own death so he could live a humble life out of the spotlights.
The reason behind his death was never revealed to the public but common belief is that it was caused by an overdose of prescription meds which led to heart failure.
This video, shot at Graceland, Tennessee, might be proof that Elvis is still alive.
The motion the man makes when he approaches the camera is what drove Elvis conspiracists mad. What could be seen as a simple scratching of the head, they took as a V symbol, a message from the rock icon himself, indicating that he is indeed Elvis, and he is indeed alive!
In addition, the conspiracists started comparing the way the man walks, the length of his limbs and other small details to that of Elvis Presley.
Regardless, this isn't the first sighting of a living kicking Elvis. It seems lots of Americans just aren't ready to let him go.
Music professor John Covach said:
"It is a kind of romantic idea. That maybe Elvis was just tired of the limelight—and he was starting to get old and he was starting to get overweight—and he decided to fake his own death so he could live anonymously without the glare of the photographers. That seemed attractive to people."
Source: Kami.com.ph