Davao dormitory set to become Duterte museum
- A Duterte museum in Davao would soon be established
 - The long-standing mayor of Davao City won the presidential race by a landslide and is to take his oath on June 30 in The Palace
 - His supporters, who are dubbed by some as "Dutertards", venerate him by buying DU30 plates, stickers, ballers, and other commemoratives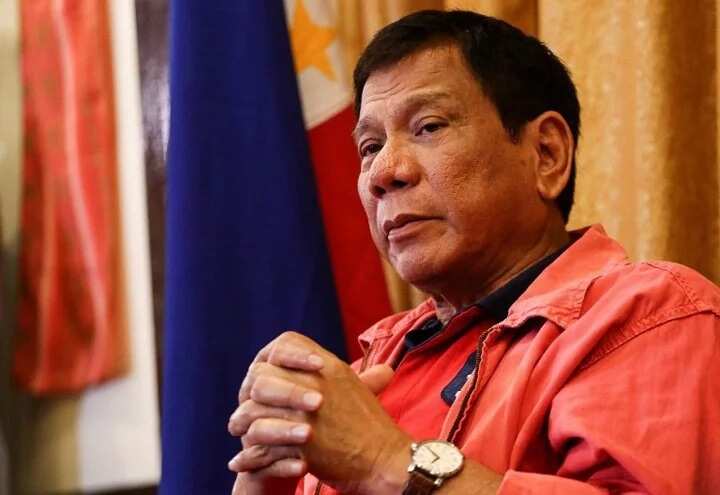 The Cor Jesu College (CJC) dormitory in Davao City is eyed to be transformed into a Duterte museum.
It was where incoming president Rodrigo Duterte resided when he was still a high school student following his expulsion from Ateneo de Davao.
CJC was formerly Holy Cross Academy. Before its reconstruction, the dorm was Duterte's second home until he graduated. He donated Php. 100,000 for its conservation in 2006.
READ ALSO: READ: Duterte's latest mockery of the Catholic Church
The alumni and external affairs officer of CJC, Nelson Tandug, announced that the educational institution planned to convert the said dormitory into a heritage site and a museum where various memorabilia of the mayor will be displayed.
They also plan to open it to the public.
The school said that they would display the original transcript of records of Duterte and of Jesus Dureza's, incoming peace adviser and roommate of Duterte in the latter's future museum.
READ ALSO: Duterte eyes 3 children per family
Duterte earlier detested the fact that some Filipinos are 'glorifying' him.
"Don't give me excessive adulation or glorification. That's not my style," Duterte told reporters.
"I am not god or demigod. I just happened to be one of the Filipinos lucky enough in this world, I don't know by design or destiny, to become president," he added.
"I would even discourage 'yung mga kulto-kulto na Duterte. (Duterte cult group) It doesn't fit my paradigm in life," he said.
"I'd like to downplay the extra adulation, glorification. Nako-cornyhan ako. (It is so corny) I try to avoid [that]. Tumitindig ang balahibo ko (It gives me goosebumps)," Duterte added.
RELATED: Duterte to critics: 'How stupid you are'
Source: KAMI.com.gh