The Island of Doctor 'Bluebella': The Perfect Body Mashup According to Men & Women

A poll on Bluebella asked 500 men and 500 women to put together the perfect body to illustrate the difference between the beauty standards of the denizens of 'Mars' and 'Venus'.
After concluding the poll, the champion celebs were vivisected for their bodyparts in Photoshop to create the perfect woman and man.
The beautiful homunculi that follow are 'the perfect man':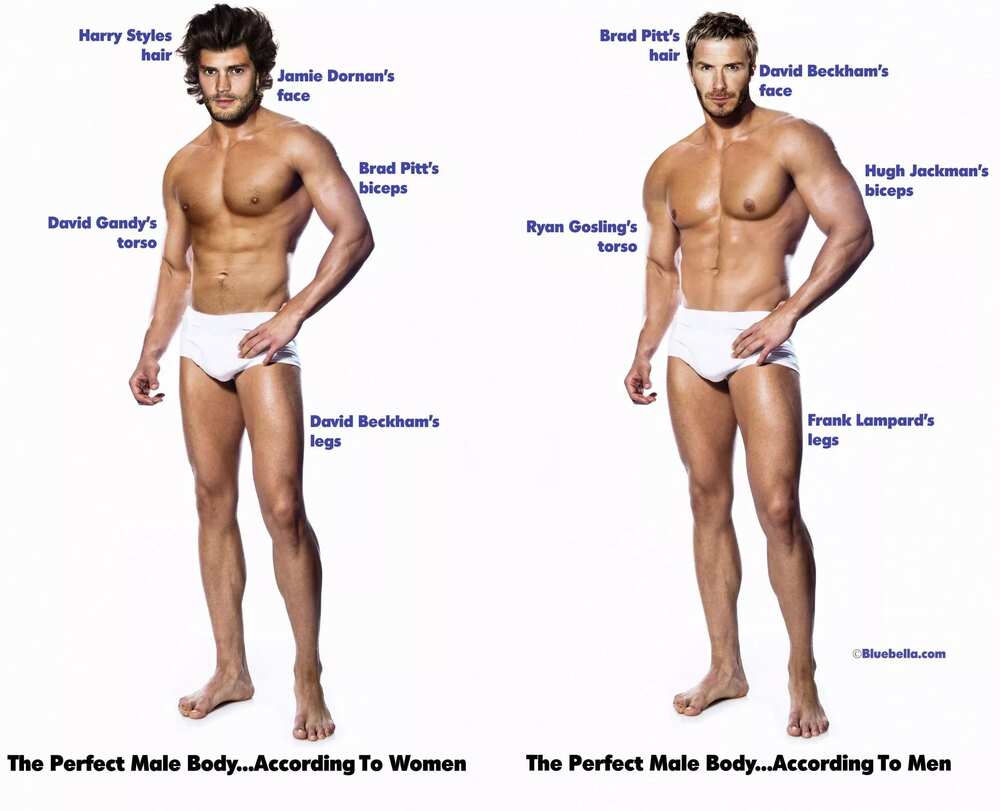 Women put a greater emphasis on hair: Henry Styles' unruly mane against Brad Pitt's relatively low maintenance fauxhawk.
Women's pick of the perfect face fell for the ruggedly handsome star of '50 Shades of Grey', men's top pick was trusty old David Beckham (just can't go wrong with David).
What is similar though is that the perfect man is quite the beefcake among both men and women consisting of body parts of muscular British model David Gandy, '1000-pound club' member Hugh Jackman and 'Mr. Fight Club' Brad Pitt. In addition, both men and women picked gazelle-like legs of famous footballers for their perfect men.
Both Brad Pitt and David Beckham appear twice in the images, so we can congratulate Victoria and Angelina for grabbing a husband as close to the perfect man as possible.
Now it's time to look at our super celeb 'Bride of Frankenstein' - we present to you 'the perfect woman':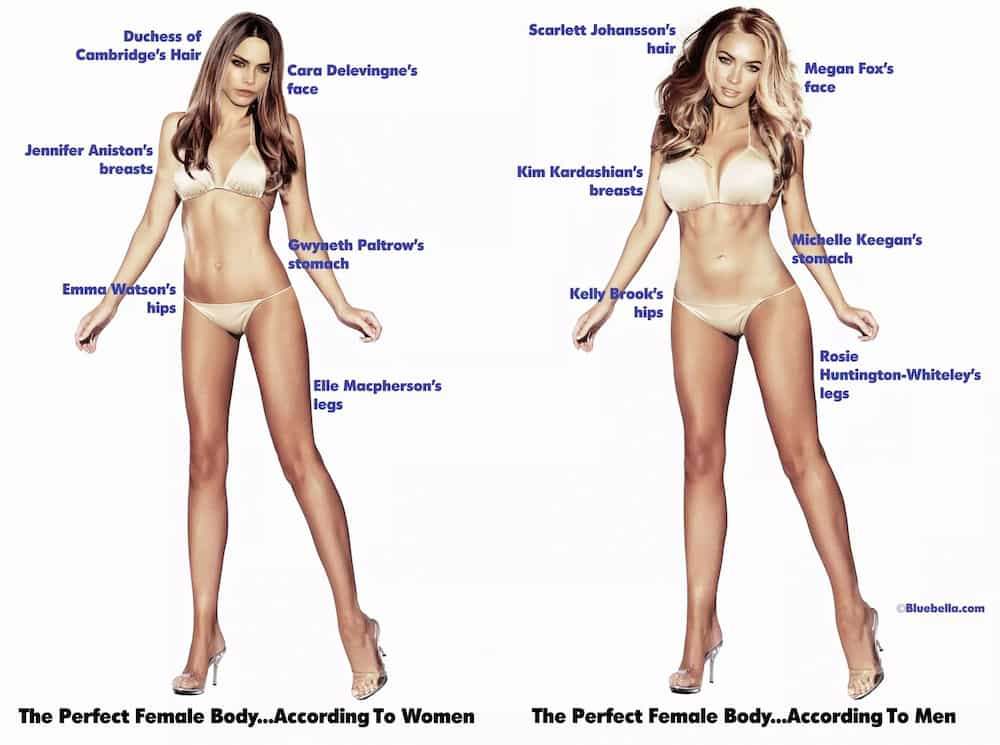 The opinions of men and women differed much more when putting together the 'the perfect woman'.
Men picked the porcelain-perfect face of the star of "Jennifer's Body" Megan Fox, women on the other hand were more inclined to pick the face of quirky posh-goddess Cara Delevingne.
Women's top pick of breasts were Jennifer Aniston's perky pair, which peaked at the viewer in too many episodes of "FRIENDS". Men on the other hand went full throttle for Kim Kardashian's 'armed and dangerous' torpedoes.
When it comes to the legs department, it seems Ella Macpherson in her early fifties could be giving Rosie Huntington-Whiteley's mile long legs a run for their money.
Many women found comfort in seeing Gwyneth Paltrow, a mother of two in her forties, on the poll for having the best abdomen.
This is what Bluebella's founder has to say: "What the survey shows is that beauty really is in the eye of the beholder — it should give us all more body confidence!"
Source: KAMI.com.gh