Roxas-Robredo Scoffs at Duterte Country, Flexes Political Muscles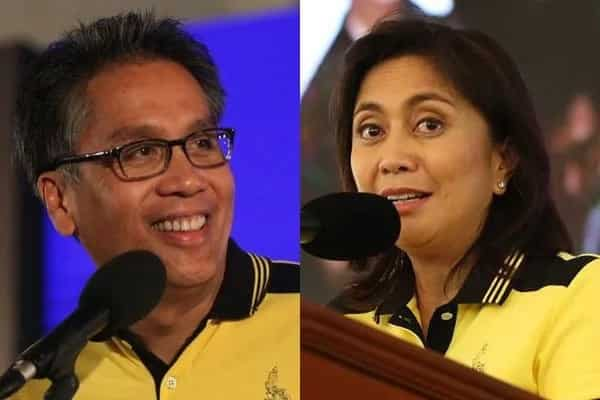 Roxas-Robredo Scoffs at Duterte Country, Flexes Political Muscles
Marred with accusations that the campaign sorties of the Liberal Party (LP) are digitally altered, the LP standard bearer flexed his political muscle and gathered over 50,000 people in a marathon three-province swing into the Caraga region in Mindanao. Roxas, with his running mate Leni Robredo, flew to Tandag, Camarines Sur where they were endorsed by the politically influential Pimentel and Pitchay clans.
The duo next met around 15,000 residents in their next stop in San Francisco, a first class municipality in the second district of Agusan del Sur.
Not digitally altered
An even bigger crowd awaited for Roxas for six hours on Monday in Agusan del Sur's capital city who arrived at the venue at 8 PM. Roxas scoffed at the amusing accusations of his campaign sorties digitally altered.
"They say that the pictures of our political rallies were made up and were just computer-generated," he told the 20,000 strong crowd in the 500-meter stretch of the national highway temporarily closed for the event.
"Now, I say to them. You should come to Bayugan and see for yourselves the cooperation and the trust given to daang matuwid (straight path) by the people here," he said to crowd, and was met with an enthusiastic applause.
Agusan del Sur Governor Eddibong Plaza of the National Unity Party gave a speech and reiterated his support for the duo, wherein he believed that the tandem would "surely lead us to economic propserity".
"They have been asking me who I will support in the elections. I told them I have already made my commitment," said Plaza as he introduced Roxas as "the next president of the Philippines".
Roxas appealed to the crowd: "
"This could be the biggest crowd I have seen in this campaign… I hope that you would vote for us not because the governor told you so, but because you believe that this is the right thing to do... I will bring the image I saw here tonight as an inspiration and a source of strength as we continue in our campaign. Please tell your neighbors and family members the good news you heard this evening," said Roxas.
The duo also flew to Cabadbaran town, a province of Agusan Del Norte where 15,000 people awaited them before turning in the night.
Sought for comment, Roxas said that he was elated that he had been receiving a warm support from the people of Mindanao, known and touted by Duterte supporters as the mayor's bulwark. "You yourselves can attest to the warm welcome the people gave me and (Robredo). You saw how the people shook hands with us, embraced us and kissed us." said Roxas and said he simply ignored his political rivals whom he said couldn't gather the same number of people that were showing up in his campaign sorties.
"I think it's not. The people are here. They came from different towns to show their support for daang matuwid." said Roxas.
"Mayor Duterte could have a stronghold in certain parts of Mindanao, but you can see that we also have genuine support here. You can see in the reaction of the people that they are really looking forward to seeing us," said Robredo.
Source: KAMI.com.gh