- Incoming President Rodrigo "Digong" Duterte has been openly criticizing the Catholic Church because of their 'hypocrisy'
- The church contradicts most of Duterte's policy; which, in turn, prompts Duterte to re-affirm his hatred 
- Duterte particularly made fun of the church's practice of venerating saints
President-elect Rodrigo Duterte made fun of the practice of the Catholics, particularly their practice of venerating saints, people who are officially considered by its members as role models in the faith.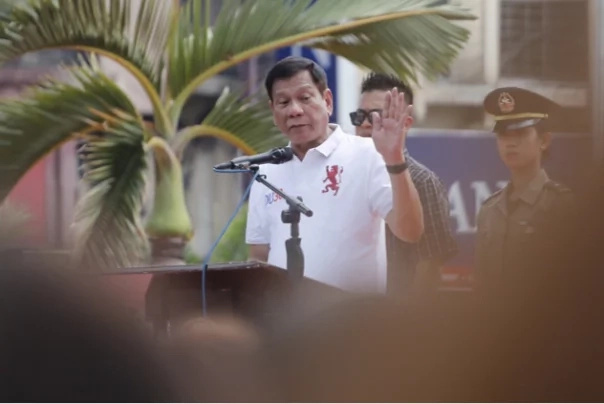 Duterte said that there are more than a thousand saints to select if you are a Catholic.
"You choose your saint: San Tiago, Santo Isabelo, Santo Roman, Santilmo, Santo Rodrigo," the tough-talking leader said, making his audience burst into laughter.
READ ALSO: Duterte, not afraid of impeachment
"St. Peter himself loves cockfighting," he said. In the Bible, Peter rejected Jesus Christ three times and after every instance, the crowing of the rooster was heard.
Earlier, Duterte condemned the church for telling the Catholics not to vote for him, because he is a womanizer. The church, according to Duterte, had made such recommendation without considering the fact that their leaders abuse or molest children and even have their own children violate their vow of celibacy.
"When you fondle us when we were young holding confession while holding our prick and asking us what are our sins, and while you're fondling us while we are pouring out our sins, then you pretend to be the righteous institutions of this society, and then kung mag-atake kayo (then you attack me like that)?" Duterte said.
READ ALSO: Duterte eyes 3 children per family
He also explained that he stands against the Catholic Church "because its position is not realistic".
The Davao City Mayor, who once proclaimed himself not as a Catholic but as a 'Christian', arrogantly rejected the Holy Bible.
"Those were written 3,000 years ago. Ano ba pakialam natin sa kanilang sinulat?" (Why would we care about what they wrote?)
Despite all these, he said that he "believe(s) in one God Allah. Period." - HB, Kami Media
RELATED: Rody receives special request from LGBT community
Source: Kami.com.ph