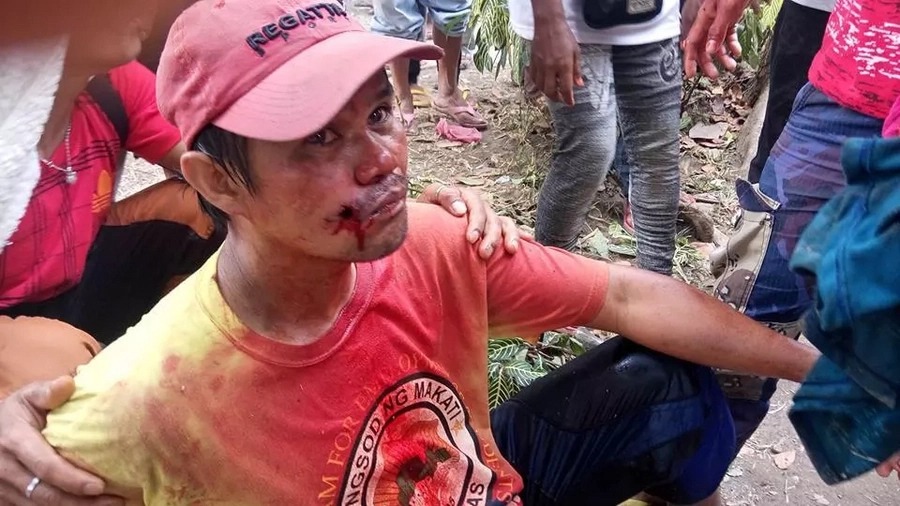 PNP Creates Fact-Finding Task Force To Investigate Kidapawan
The Philippine National Police (PNP) created a fact-finding task force this Tuesday to look into the details of the Kidapawan dispersal.
The farmers were protesting, asking the local government of Cotabato for some 15,000 sacks of rice, and was affected by the drought.
READ ALSO: Social Welfare Secretary: No Rice Blockade In Kidapawan
The protesters allege that some unidentified policemen fired at them. The incident killed three people, and many injured on both the police and the farmers.
"Ang aming policy is to be transparent. Hindi namin tino-tolerate ang aming kasamahan kung kasama namin mismo ang nag-violate ng rules and regulation, ng mga batas na pinatutupad sa ating bansa," PNP Spokesman Chief Superintendent Wilben Mayor said.
For the team, Directorate for Integrated Police Operations-Western Mindanao chief Director Isagani Nerez will be in command of the five-man task force. The other members are Senior Superintendent Felix Servita, Superintendents Danny Macarin and Rainero de Chavez, and Senior Superintendent Daniel Macatlang. The latter will serve as the secretariat while the three remaining members.
Mayor said the scope of the investigations will include operations, administrative, as well as the disciplinary aspects of the dispersal. The purpose of the fact-finding task force is to improve future police operations and to create accountability for the police who mishandled the situation.
"Kung base doon sa pag-iimbestiga ay may napatunayang meron sa aming nagkamali, ay dapat lamang na magkaroon sya ng parusa," said Mayor. He assured that the PNP will be transparent and that there will be no cover-up.
According to Mayor, standard protocol dictates that only unarmed policemen are allowed to go near protesters. Armed policemen, on the other hand, are "tactically deployed" near the area but are not allowed to engage with the protesters nor are they allowed to fire warning shots.
READ ALSO: Kidapawan Incident Will Affect Roxas's Bid Immensely -Experts
Source: Kami.com.ph