Man sells app to Snapchat; goes on permanent vacation
- Garrett Gee, an entrepreneur from Utah, sold his app to Snapchat for $54 million.
- Gee also sold many of his belongings such as his cars, appliances and furniture.
- He and his family have decided to go on a permanent vacation around the world and share their adventures on social media.
An American entrepreneur has decided to leave the ordinary work lifestyle and permanently be on vacation around the world with his wife and two children.
Garrett Gee sold to Snapchat in 2014 a mobile scanning app called "Scan" he co-developed. He was given $30 million in cash and $24 million in equity in Snapchat for a total of $54 million.
In a span of two years, the 25-year-old Gee, his wife Jessica, and their two kids – Dorsey and Manilla – have travelled the world without pause. Surprisingly, the Utah family has yet to use any of the money they got from their mobile scanning app.
READ ALSO: 9 Fantabulous ways your husband puts any prince charming to shame
So what did the family use to fund their around-the-world adventure?
It turns out that the family sold most of their possessions including their automobiles, electronic devices, appliances, furniture, and extra clothes. The profit from their super garage sale is currently being used by the family to pay for their costly permanent vacation.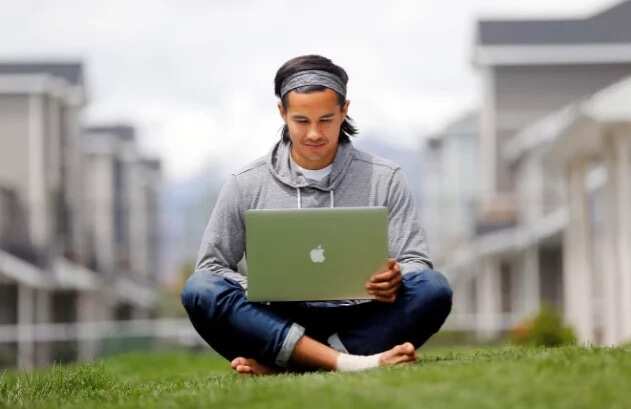 The unique family is now known as "The Bucket List Family," travelling to various exotic locations such as in Australia, Hawaii, Fiji, New Zealand, Thailand, Tahiti, Turks and Caicos.
READ ALSO: HistoriPuns, Hype, and Hamilton: 30+ Tweets that will make you appreciate Filipino wit
"We were going to take the typical next step in life and 'grow up' and build a house and settle into careers..buuut how bout not!" the happy family wrote on their blog. Aside from their exciting blog, the family also documents their adventures through their Instagram page@thebucketlistfamily.
The family believes that their adventures can help them gain more wisdom and experiences in life which they will need in setting up their future family life at home.
"We feel like we still have so much to learn about life and happiness before we can set up our future life and home," Gee and Jessica said. - DN, Kami Media
RELATED: WATCH: 5 epic fail videos that will surely make you laugh!
Source: KAMI.com.gh