- PH celebs indulge not only in fistfights and stage wars, but also in handbag wars just recently
- Vogue proclaims the Himalayan Birkin to be the "the rarest, most spectacular, and most jaw-dropping Birkin to ever be made"
- With the highly coveted bag as the trophy, surely, there is but one crown left for the owner of the most stunning and expensive Hermès handbag to date
Marian Rivera and Heart Evangelista, two Kapuso stars known for their classic styles and sophisticated tastes, are now thrown into a face-off by their fans as photos of their classy bag collections appear online.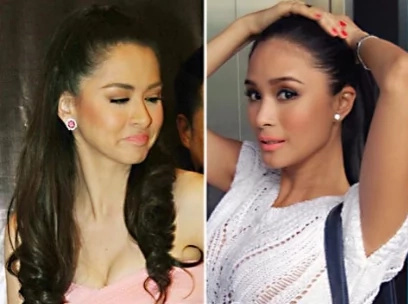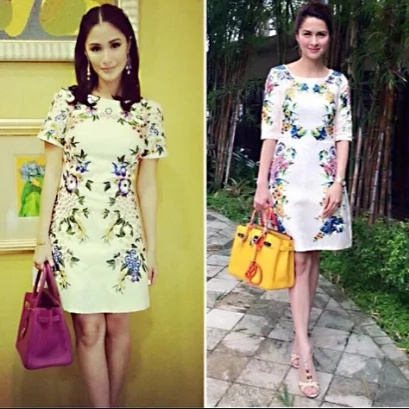 Just recently, the two stars posted pictures of their luxury bags just weeks apart. Heart wowed her audience by showing off the bag as she sits cross-legged holding a cup of Starbucks coffee.
READ ALSO: 10 celebrity couples who called it quits because of alleged third party
Marian, on the other hand, posted the front, side, and back views in her @marian-ootd account.
The exquisite hand bag is simply to die for – it is 30-centimeters made of Nilo crocodile paired with an 18-karat white gold hardware studded with white diamonds.
What makes the Himalayan Birkin so expensive is its dyeing process which takes many hours to complete. According to the one of the foremost authorities on Hermès, Jane Finds, "The lighter the hue, the more difficult the process."
READ ALSO: 12 most adorable celebrity babies you have to see!
Matthew Rubinger, Senior Vice President of auction house Christie's, said that, "White is the hardest color to achieve with crocodile skin, as you have to remove all of its natural pigment." The bag's graduated tone from gray to white is inspired by majestic, snow-capped Himalayan mountains. It is believed that only one or two of these bag are produced each year by the Hermès atelier.
In a recent auction at Christie's in Hong Kong, a 12-inch, matte, Himalayan Birkin was auctioned off to a standing-room-only crowd. In four minutes, the bag was sold for USD 300,168.00 or PHP 14,102,643.00. The purchaser was a private Asian collector.
Kim Kardashian, Kris Jenner, and Victoria Beckham also own the highly-coveted luxury bag. - IS, Kami Media
RELATED: Dingdong to Marian: 3 more kids!
Source: Kami.com.ph