- Beauty blogger Lindy Tsang, aka BubzBeauty, shared tips to get the popular no makeup look
- Be ready for work in just 5 minutes with these makeup hacks
- No need to buy extra products, all you need are the basic makeup tools
Getting up in the morning can be hard as it is and getting ready for work is twice as grueling.
But we know how important it is to look presentable and professional in the workplace.
Beauty blogger Lindy Tsang, better known as BubzBeauty on YouTube, shared makeup hacks to achieve the "no makeup makeup" look for the Pinay office worker.
And believe it or not, with these tips, we'll have you ready for work in just five minutes!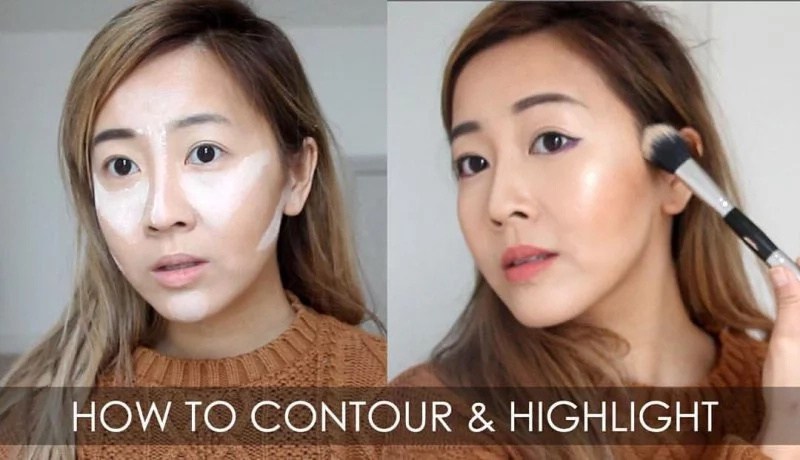 1. Conceal it right and highlight
"The whole idea for office makeup I think is to look well-rested and radiant," explained Bubz. "That is the key thing, I think, nothing overdone."
She started off with a concealer, which also doubles up as a highlighter. Always choose a concealer that is one or two shades lighter than your skin tone then apply them to the high points of your face. This will brighten up your face and highlight your features.
Under the eyes, you should brighten the area in order to lift up your cheekbones and eliminate dark circles. Highlighting your nose line will also help defining its shape and will give you an overall glow. Bubz also advised to highlight the forehead, top of your cheekbones and chin.
"I call this the diamond effect... which makes the face look more 3-dimensional," explained Bubz.
Blending your highlight outwards will give you a more natural look, says Bubz.
READ ALSO: Look at these stunning Pinay celebrities without makeup!
2. Achieve that perfect complexion
Because of our local weather, Bubz said that a powder formula works best for Pinays.
"You don't want anything that's so liquid-based on top. Usually, I would use powder foundation, it doesn't feel like as sticky," shared Bubz.
But you can still make a liquid foundation work too. Simply warm it up in your hands and apply then finish it off with a translucent powder.
"If you want your skin to look healthy, you don't want to over-mattify the skin, it should have a little bit of shine, because that shows its radiance," said Bubz.
To have that flawless-looking skin, dust off some powder on your forehead, down your nose and chin which is known as the T-zone of your face.
READ ALSO: Beauty blogger says rubbing onions on your brows will make the hair thicker
3. Serious brow business
A well-defined brow can make or break your overall look. Remember that having a well-groomed and nicely shaped brows can lift your eyes and make you look more alert.
Bubz pointed out that a powder eyebrow works best as it looks the most natural but you can also choose from liquid brow pens, brow pomades, and the most common brow pencils.
Always aim for thin, short, hair-like strokes to make it look natural. Don't overdo it and fill your entire brow with heavy handed strokes that will make your brows furry and scary instead of the clean and neatly-arched that you are aiming for.
READ ALSO: She puts makeup differently on both sides of her face to show the common mistakes to avoid
4. It's all about the contour
No, we're not talking about the contours of your face but your eyes. Bubz used a light shimmer and a light matte eye shadow to demonstrate how eye contouring works. Basically, the light shadow brings out the features while the dark shadow creates the depth.
Swipe on the shimmer shadow on the brow bone then on the center of the eyelids. Next will be running the darker matte color on the windshield wiper-motion on your eye socket to bring out that depth we're after. To finish it off, use a shimmer in the corner of the eyes for that wide-awake looking eyes.
READ ALSO: Dolling up with Queen Pia
5. Define the eyes
Since we want a more professional look for the office, we're not aiming for some cat eyes, so a thin line across the lash line with an eye liner will do. Use short strokes to get a straight line as much as possible.
"For work, you definitely want to keep it clean – [the line should go] no further than a third of your eyelid crease," advised Bubz.
Finish it off with a mascara by concentrating on the tips of your lashes.
"Sometimes when you wear mascara, it could feel very heavy and makes you feel tired, but if you just concentrate on the tips, you don't really have this problem," Bubz said.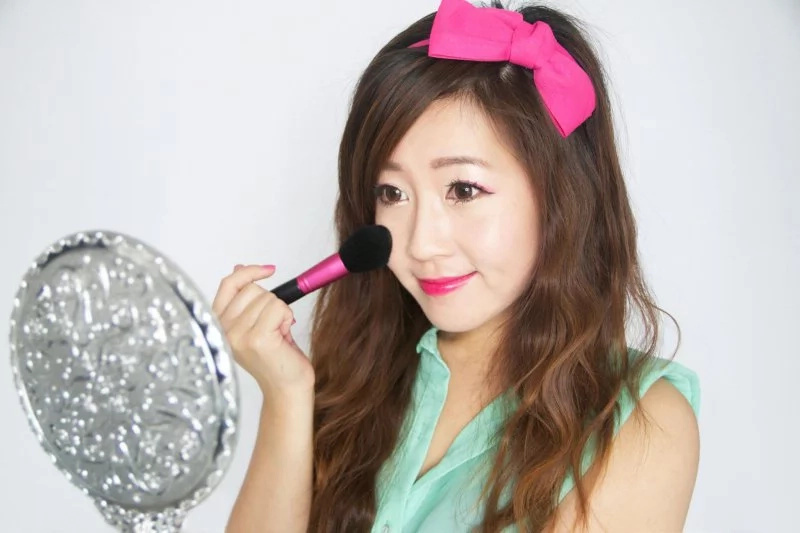 6. Pretty pout and some blush
Complete the look by giving your puckers that color boost it need.
"Sometimes when your eyes are so tired, when your lips look more bold, you won't even notice the tired eyes," said Bubz.
A bright pink lipstick or some coral shades can work in the office. Bubz advised putting a great shade of lipstick on the center of the lips then blending it out using your finger to have that hint of color.
Perk up your complexion and finish that no make up make up with a peach or pink blush that compliments your skin tone.
Source: Kami.com.ph