Pope Francis: Christians should ask forgiveness from the LGBT
- Pope Francis said that Christians should apologize and ask for forgiveness for offending the gay community
- This was his comment regarding German Cardinal Reinhard Marx's earlier statements on the same issue
- Pope Francis has been praised for his approach towards LGBT issues, but some Catholics had criticized him for this
"We Christians have to apologize for so many things, not just for this [treatment of gay people], but we must ask for forgiveness. Not just apologize – forgiveness," said Pope Francis in an interview on June 26 regarding LGBT issues.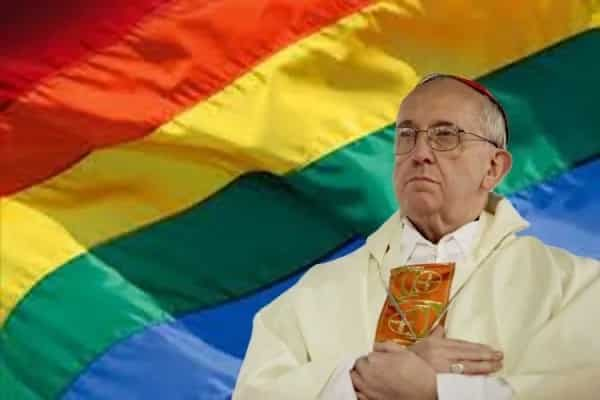 Francis has been known for his conciliatory approach towards the issue of homosexuality.
Earlier, German Cardinal Reinhard Marx said that the Church needs to apologize for how the gay community has been treated by them, which Pope Francis affirmed.
READ: Pope speaks out on death penalty
He said: "The questions is: if a person who has that condition, who has good will, and who looks for God, who are we to judge?"
This comment timely referred to the Orlando massacre which was considered as the worst massacre in American history, happened just two weeks ago wherein 49 gay people were killed.
When the news reached the Holy See, it expressed its condemnation towards the attack and released a comment that the incident was a "homicidal folly" and an act of "senseless hatred".
RELATED: Gay lover and clubgoers speak up on Orlando shooter
The pope also said that the Church should also apologize to other sectors in society that it offended. "I think that the Church not only should apologize... to a gay person whom it offended but it must also apologize to the poor as well, to the women who have been exploited, to children who have been forced to work," he said.
Earlier in Pope Francis's papacy, he already expressed his more welcoming approach to the gay community. This has been praised by Catholics who are also supporters of the LGBT (Lesbian, gay, bisexual, transgender), but  was criticized by the more conservative followers of the Catholic Church. -RY, Kami Media
READ: Pope Francis condemns gay club massacre
Source: KAMI.com.gh