Baron Geisler, open for a rematch with Kiko Matos
- Baron Geisler vs Kiko Matos rematch to happen to satisfy disappointed fans
- Exhibition fight is fake and scripted and to simply entertain the public
- Baron Geisler, Kiko Matos allegedly made up before the fight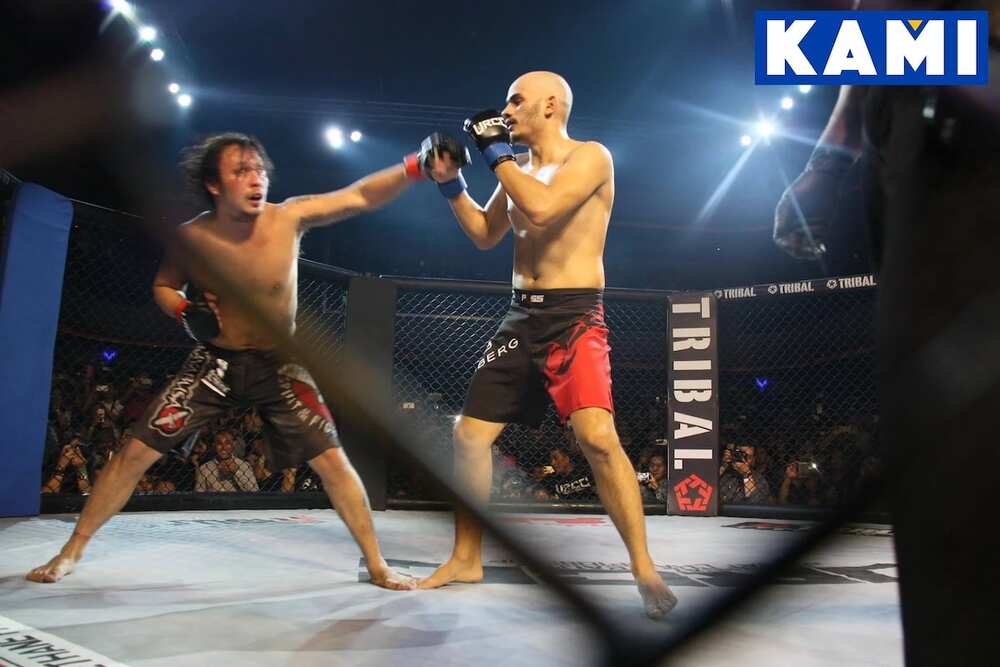 A Baron Geisler vs Kiko Matos rematch will most likely to happen as Geisler is open for another bout after a few months.
Probably driven by his poor performance at the recent fight in Valkyrie courtesy of Universal Reality Combat Championship (URCC), Geisler said that he is open for a rematch, but requested at least two months to prepare and condition himself.
In his interview with GMA News, he admitted that he became complacent during the fight. "It happened so quick. Nag-zone-out na ko sa fight. Yung instincts ko na lang is to survive the round… I think masyado lang ako naging kampante. (It happened so quick. I zoned out during the fight. My only instinct was to survive the round… I think I got too complacent.)," he said.
"Give me at least two months. Not five days to train. It's very unfair para sa akin. I just took the challenge because as I said, I don't pick fights but I will never back down except provoked," he added.
READ ALSO: WATCH: Baron Geisler vs Kiko Matos full fight video; Draw decision disappoints crowd
Geisler also said that he and Matos are now in good terms after they hugged and shook hands at the conclusion of their bout. He also respects Matos and admitted that his worthy opponent deserved to win.
Meanwhile, Matos neither confirmed nor denied a rematch with Geisler. "Wag muna. Sa ngayon, nahihilo ako. Di rin ako makatayo. Wag munang rematch. (I say not yet. As of now, I'm still dizzy and I can't stand up. I say no to rematch just yet.)," he said right after the match.
Baron got more injuries during the fight, including bruises on his face, while Kiko was so exhausted after being locked by Baron in round 2. Both players were unable to continue for another round, resulting to a disappointing draw.
READ ALSO: Baron Geisler vs Kiko Matos fight in Valkyrie just for show?
Baron Geisler vs Kiko Matos fight…FAKE?
Geisler and Matos got into an altercation in a bar in Tomas Morato. A viral video of the bar brawl quickly spread online. The scuffle escalated to an official fight in a cage after the two were invited by URCC to settle their differences inside the arena.
Founder of URCC Alvin Aguilar said that once they settle their score, they will walk out as brothers. However, the June 25 bout ended in a draw, which led to speculations that the fight is fake and scripted. Geisler denied that their reconciliation is real and sincere.
READ ALSO: PHOTOS: What went on during URCC Fight Night
Source: KAMI.com.gh