Duterte, not afraid of impeachment
- The President elect and outgoing Davao City Mayor Rodrigo Duterte, in a speech in Davao city said he is not afraid to be ousted as President through an impeachment
- Despite the blows from his critics, the incoming president remains stern in his position on several issues of the country
- He delivered the speech in front of Davao city hall employees whom he led as as mayor for 22 years
Duterte won by landslide carrying his platform of eradicating crime, drugs and corruption in the country, the three major problems that for him hinder the country's development.
His tough stance on drugs and criminality has invited overwhelming criticism from different groups in society including the Church, the Commission on Human Rights (CHR) and other human rights activists.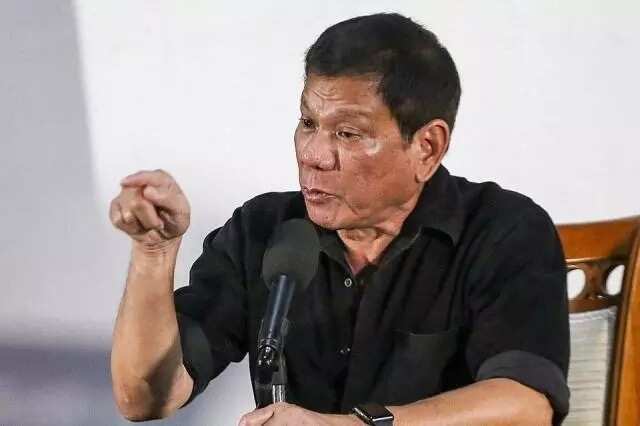 In his speech before Davao city halls employees, Duterte slammed his critics. He stressed that he's not scared of threats of impeachment.
"I will insist what I promised to the people," he added.
Among the policies he strongly suggested to implement is the nationwide curfew for minors without company of a guardian. Currently, he's studying the feasibility of a 1AM liquor ban.
In recent reports, he also expressed his inclination to employ a thorough campaign for family planning. He suggested that poor families should only have three children.
READ ALSO: Duterte wants 3 children per family
With an overwhelming number of lawmakers in the congress supporting PDP Laban, Duterte expects a strong backing from the congress.
Duterte will be inaugurated as President of the Philippines in a few days. He joined the Davao City Hall employees in his last flag ceremony as chief executive for more than two decades.
He will be succeeded by his daughter Sarah who will also take her oath this Thursday. His son, Paolo, is on to another term as Vice-mayor of Davao.
READ: Why Oplan Rody's curfew for youth is illegal
Source: KAMI.com.gh