Duterte wants 3 children to strengthen family planning measures
- Duterte wants three children per family
- Duterte to strengthen family planning and population management measures
- The incoming president loves children and wants to protect them
Too many children will be frowned upon in the new administration as president-elect Rodrigo Duterte wants couples to have three children the most. The new president will also push family planning measures.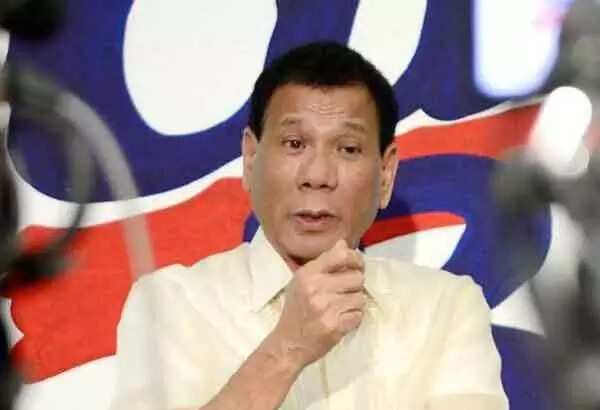 In his last flag raising ceremony in Davao City Hall, he spoke in front of Davaoeños thanking them for their support during his leadership in the city. In his speech, he also detailed his plans once he assumed his position in Malacañang.
Since his campaign, Duterte has fronted his support to reproductive health and family planning programs.
He chided the Catholic Church for allegedly keeping people in the dark and allowing them to blindly follow the doctrine of the church. He also said that the Philippines' ballooning population is one of the causes of poverty.
RELATED: Duterte, not afraid of impeachment
Duterte expressed his worries over the ballooning population, especially because the economy has not been growing fast enough to provide livelihood opportunities for poor families even as squatter settlements expand in cities.
Duterte really loves children
Duterte has a soft spot for children amid accusations that he is a "child-killer" after claims that the Davao Death Squad kills juvenile offenders. He was also criticized recently for imposing curfew on minors and taking them into custody.
RECOMMENDED: Why you should ignore Duterte's bounty to arrest criminals
He responded, "When we take into custody children, we are not in the process of arresting them. We are protecting them from harm."
"Arrest the parents for abandonment and exposing them to danger. That is how you protect the children," he added.
Moreover, Duterte spent his 71st birthday with cancer-stricken kids. He visits House of Hope in Southern Philippines Medical Center (SPMC), formerly known as Davao Regional Hospital, on his birthday and on Christmas Day. On his visits, he brings toys and acts as a father to the children.
READ ALSO: Why you should ignore Duterte's bounty to arrest criminals
Source: KAMI.com.gh