2NE1 Member Gong Minzy Leaves Group
HIGHLIGHT: YG Entertainment confirmed Gong Minzy's departure from K-pop sensation 2NE1.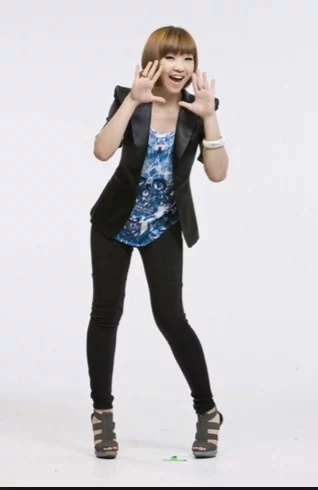 "YG's contract with 2NE1 expires on May 5, 2016. Last January, we had individual face-to-face talks with each member regarding renewing their contracts and showed our desire for the group to reform. Unfortunately, Gong Minzy did not feel the same."
This was the reason for the sad news that hit many K-pop believers, especially fans of four-man girl group 2NE1, on the morning of April 5.
"Having to say goodbye to a colleague who has been with us since she was a trainee for 11 years is really difficult. However, we fully understand and respect Gong Minzy's position as the group had to suddenly halt promotions two years ago. Thus, it is true that we feel more sorry rather than feeling unsatisfied."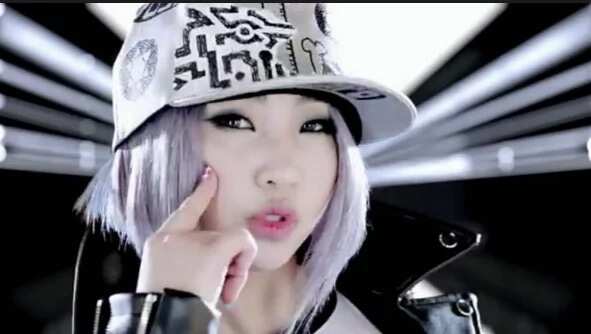 ">
With the youngest member's departure, the three remaining and original members have decided to pursue and remain strong after talks with their producer and Korean music mogul Yang Hyun Suk.
"I want to protect 2NE1 until the end no matter what. When it gets difficult, let's gather together and be strong and overcome this," said Hyun Suk.
Without 22-year-old Minzy, Chaelin Lee, the group's leader, Park Bom and Sandara Park from the Philippines, will carry on.
Yibada News reports possible reasons as to Minzy's departure as follows:
WATCH: 2NE1 Last Performance With Minzy
12 million views for their performance at MAMA (Mnet Asian Music Awards), one of the most important Kpop awarding ceremonies.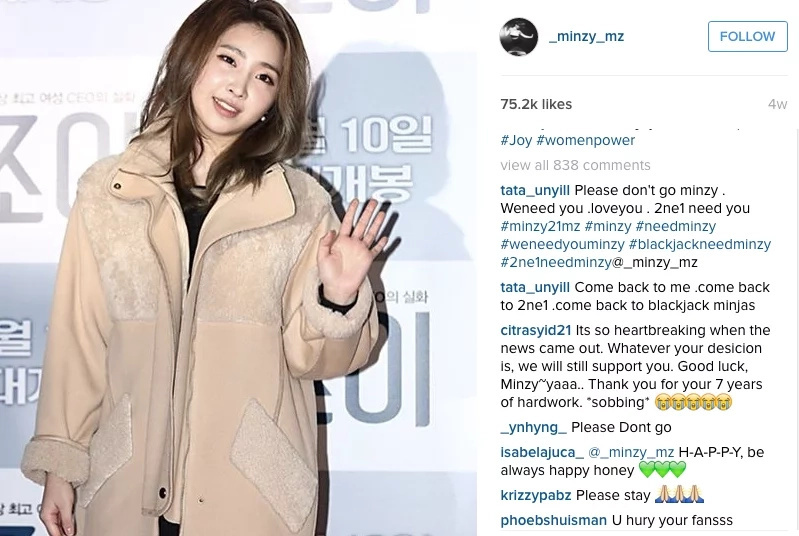 Photo Credits
 @_minzy_mz
Soompi (featured image)
Source: KAMI.com.gh