Famous #FollowMeTo couple climb Mount Mayon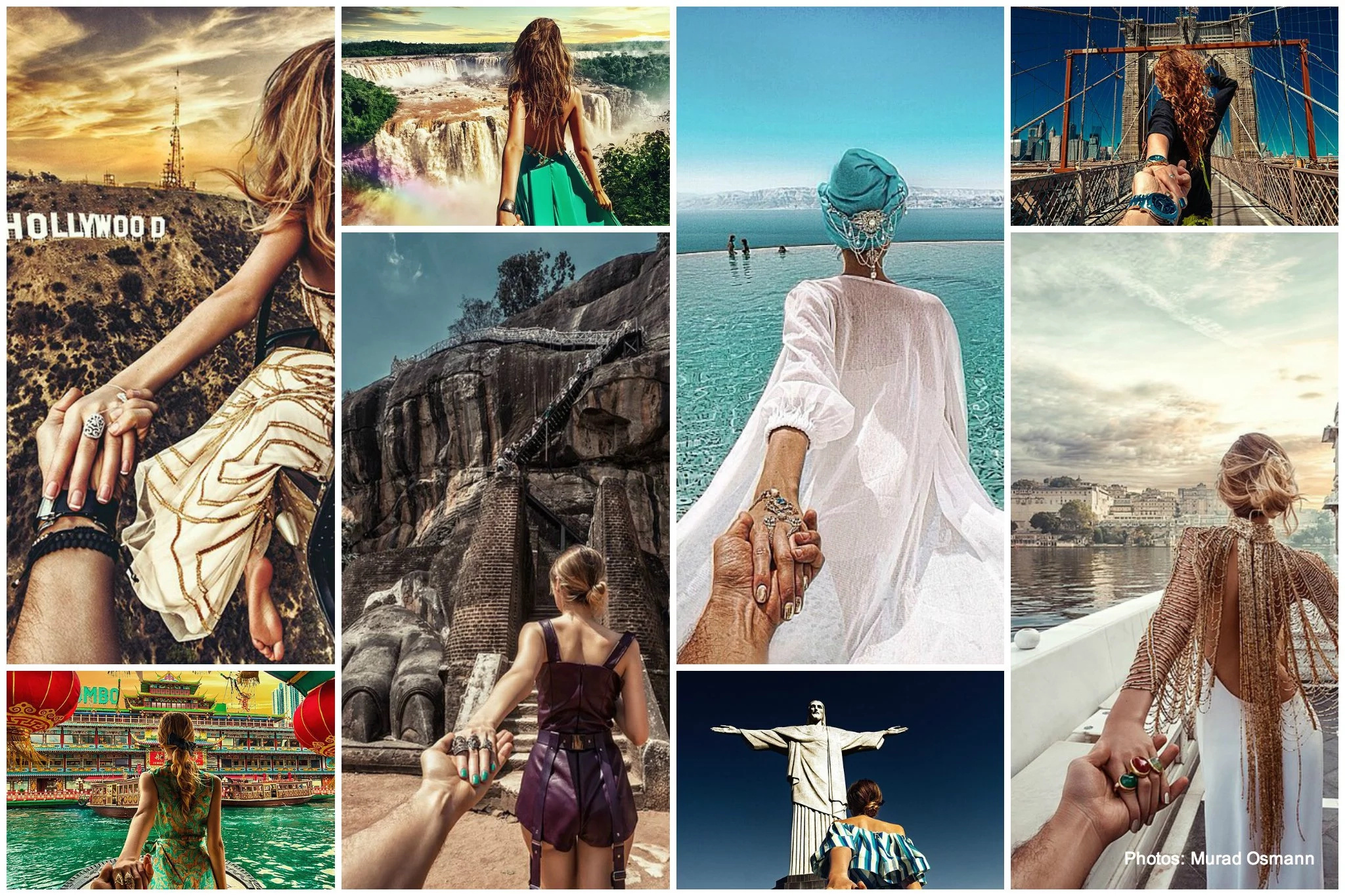 The Instagram couple known for their famous #followmeto photos have posted a picture of themselves on the legendary Mayon Volcano on their Instagram account.  In the photo, Natalia is pulling her spouse towards the gorgeous volcano rising up in the distance, surrounded by ancient ruins and thick green vegetation.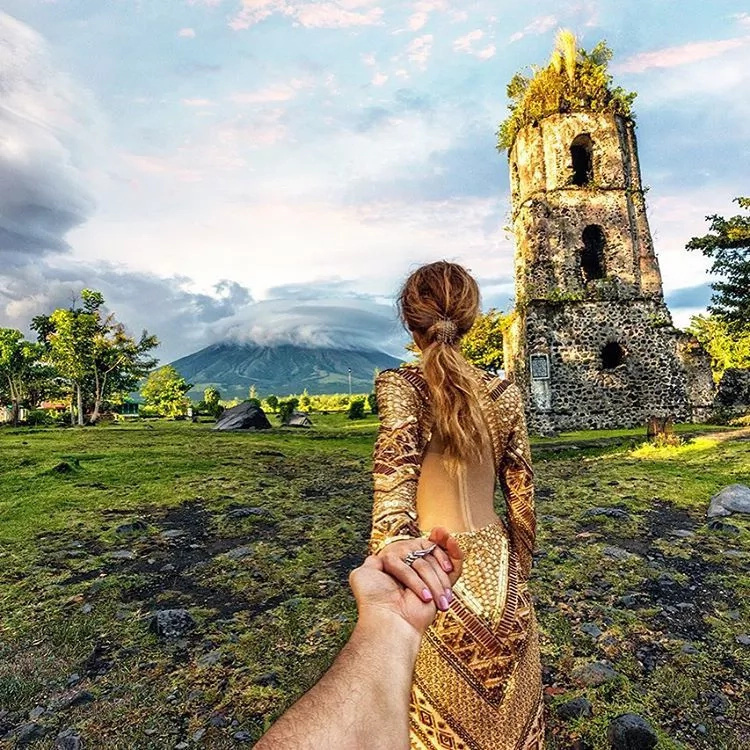 Mount Magayon also known as Mount Mayon is an 8000-foot tall volcano, named after a woman of extreme beauty known in legends as Daragang Magayon. Daragang Magayon fell in love with the young chieftain Panginoron, who had come from a far tribe just to take a glance at the fabled beauty of Magayon. The couple were to be married in a month's time. When another suitor, Pagtuga chief of a rival tribe, heard the news of their wedding he was infuriated. By taking Magayons father captive and threatening war to Magayon's tribe, he tried to force her to marry him. Without hesitation, Panginoron rushed to battle the wicked Pagtuga. Panginoron slew Pagtuga in combat, but when young Magayon ran towards him in joy across the battlefield, a stray arrow pierced her. One of Pagtuga's soldiers saw the opportunity and hurled a spear at Panginoron piercing his heart, as he was grieving over the loss of his loved one. According to legend, the volcano rose up from the grave of the two lovers, who were denied love in life. When clouds touch the tip of volcano, the lovers are kissing, when it rains over the volcano it is Panginoron crying over the death of his love.
Photographer Murad Osmann (@muradosmann) and his wife Natalya (Natalyaosmann) are best known for their photo project #followmeto on Instagram.  Their signature pose with its point of view shot, where Natalya is dragging her husband (and the viewer) in the direction of further adventures, eager to explore the world and its beauties, drew millions of followers to their account. Currently, their project has got them a book deal and their photos were featured on the spreads of many magazines.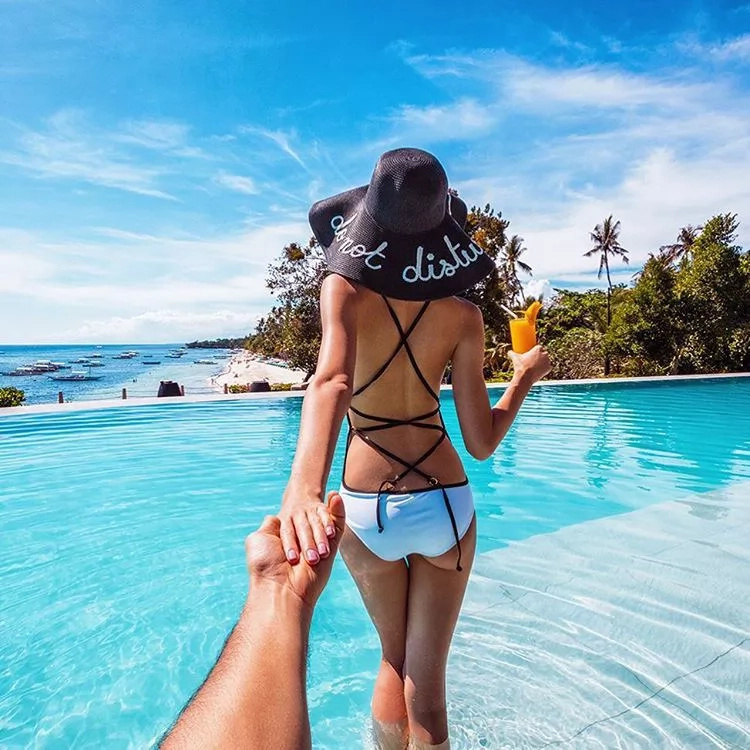 During their stay on the Philippines the Russian couple also visited the blissful island of Bohol, known for it's gorgeous beaches and famous diving locations.
Source: KAMI.com.gh