3 reasons to ignore Duterte's bounty for arresting criminals
President-elect Rodrigo "Rody" Duterte has urged private individuals to use their guns to personally arrest criminals involved in the illegal drug trade, especially drug lords. Duterte has even urged the private citizens to shoot the criminals if they try to resist arrest. A financial reward awaits anybody who successfully brings a drug lord to authorities – dead or alive.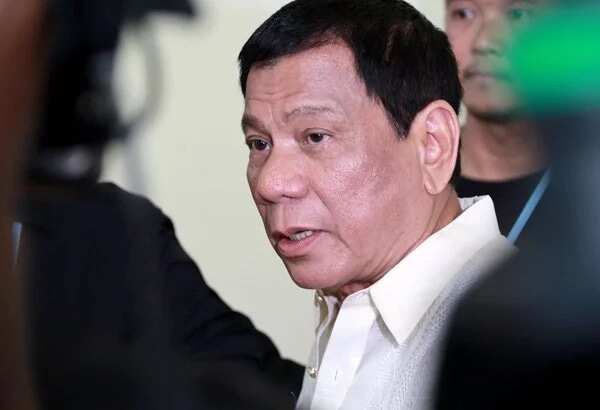 As private individuals who are not members of the police force, here are some of the reasons why you should ignore Duterte's call to personally arrest criminals.
1. You might get yourself killed
Police officers who have years of training and experience are always at serious risk of getting harmed or killed while trying to arrest criminals. That risk of injury and death is a lot greater for private citizens.
In the words of Senator Panfilo Lacson: "While there is a provision in the Revised Penal Code that allows citizen arrest and self-defense is a valid legal defense for killing a person, the danger of the president-elect's proposal is that civilians are not trained to gather and process intelligence  or conduct operations against armed criminals."
READ ALSO: Duterte willing to match bounty set by drug lords
2. You might get the wrong person
Tracking and identifying a criminal require a lot of investigation, surveillance and analysis. Being able to do any of those things require a lot of training and experience.
Here is a possible scenario for private individuals who want that bounty from the government: Private citizens who are not trained to investigate might choose the wrong target. The wrong target might mistake that private citizen trying to arrest him for being an armed criminal. The wrong target might run away and resist arrest due to fear. The "cop wannabe" shoots the innocent for resisting arrest. The end.
3. You might mess up police investigations
Private individuals who want to play with their guns and personally arrest criminals are also at a great risk of messing up ongoing police investigations. Some police operations take years of complex planning and execution in order to be pulled off successfully.
READ ALSO: Druglords to raise P1B to kill Duterte and others
Blood, sweat, tears and a lot of money go into these operations. "Cop wannabes" could seriously put those efforts into waste.
A word of advice: if you suspect someone of being a criminal, do not act like you are "The Punisher" from Marvel Comics. Instead, call the police and let them do their job.
Disclaimer: The views and opinions expressed here are those of the author and do not necessarily reflect the official policy or position of Kami.com.ph.
RELATED: Corruption complaint? Phone President Duterte
Source: KAMI.com.gh