Death for drug addicts than rehab or jail – Duterte
- The incoming president believed that death is a better option than rehabilitation or jail for drug addicts
- In order to battle corruption, Duterte will put up a 24-hour hotline for everyone to report malpractices by government officials
- Some small changes he proposed will benefit those applying for passports and licenses and widows of slain policemen and soldiers
Speaking at his second victory party in Cebu late on Saturday, June 25, President-elect Rodrigo Duterte persistently made it known to a crowd of over 10,000 people that drug addicts should be killed.
He said that extermination would prevent these addicts from committing more crimes  to continue their obsession. He claimed that not all addicts can be rehabilitated or jailed, and gave an example that most drug addicts who have been rehabilitated between six months to a year could no longer be reformed due to the effect of the illegal drugs in their brain.
"The first to be gone is the cognitive. They talk suddenly like crazy persons because their cognitive sense is gone. No sense," he said in the Cebuano language.
The incoming president also claimed that their loss of reasoning led them to commit rape, theft and murder.
READ ALSO: Duterte to drug addicts: If you don't stop, I will surely kill you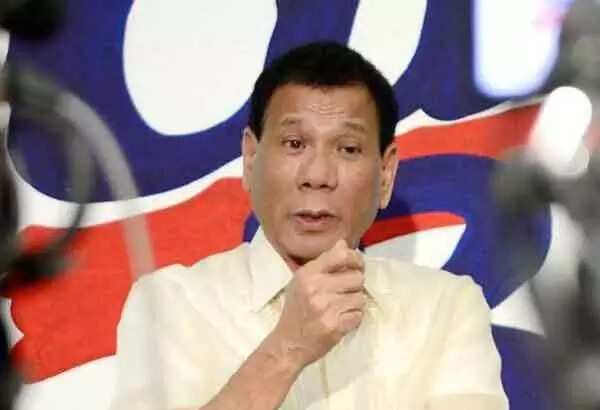 According to the Philippine Drug Enforcement Agency, there is an estimate of three million drug addicts in the country.
In case the Supreme Court questioned his decision, he countered that he already issued a warning to drug pushers (in Cebu) to quit. According to him, if they cannot stop, then they are the ones digging their own graves. The same also goes for police officials who safeguard illegal drugs, as they can 'go to hell, go to heaven or go somewhere else.'
He also encouraged those who work in the drug trade to switch jobs before he can apologize in advance to their families, as they can be also killed in his aggressive campaign.  He believed that if the probable root cause of the country's crimes can be eliminated, it would bring more investments in the country.
READ ALSO: Hundreds of drug users surrendered to police in QC
In another option to battle corruption, Duterte also has planned to put up a 24-hour hotline for the public to report on any corrupt practices by government officials and their personnel.
"If you want to help the country, now is the time I would hear your stories," he said.
In particular, he urged those from the Bureau of Immigration (BIR) and Bureau of Customs (BOC) to stop their malpractices as he will humiliate them if they do not. Despite his claims that he is not a mean person, he will be if people do not listen to him.
READ ALSO: Duterte on corrupt government officials: I will fire you!
Duterte also planned on tweaking some government policies in order for them to be more effective. In order to avoid long lines at the Land Transportation Office (LTO),  Department of Foreign Affairs (DFA) and BIR, those applying for passports or licenses should be given a specific date to return instead.
He also wanted to make the process easier for widows of policemen and soldiers to claim the death benefits and pension of their late husbands. Instead of going to the country's capital to process these documents, the main office in Manila should be the one to do so. After processing, the main office would send papers for approval to their corresponding regional branches in order to make it easier for the widows.
READ ALSO: Why you should support death penalty
Source: KAMI.com.gh