Pinoy street kids to conquer London as ballet dancers
- Two Filipino street children, Edmar Sumera and Benedict Sabularse, will be attending Royal Ballet School's Covent Garden classes in London this July as scholars.
- They will be competing at the Philippine Dance Cup, then the Asian Grand Prix in Hong Kong in August.
- They aim to compete in the World Ballet Competition in the future.
Two Filipino youth are set to conquer the world of ballet in London as they gain the opportunity to be scholars of the Royal Ballet School's summer program in London this 2016.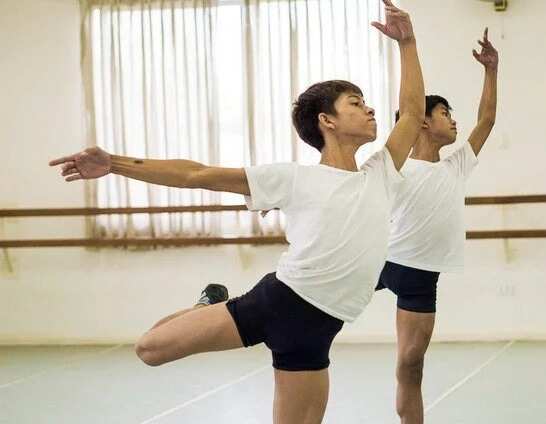 Edmar Sumera, 15, and Benedict Sabularse, 16, are two former street children who found their passion in dancing through the Tuloy Foundation.
Tuloy is a non-profit organization that shelters and educates street kids like Edmar and Benedict and make them interested in art with the help of Academy One Music and Dance Center, which offers them scholarships.
Prior to being a part of Tuloy, both young men have experienced a lot in their lives including being raised by their single parent or relatives. When they had the chance to watch Tuloy's first batch of ballet scholar dancers, the two boys' curiosity was piqued.
"Naengganyo po sa isip ko siya kasi yung first batch po, marami po silang napapasaya na tao," shared Sabularse. "Gusto ko rin kasi yung ganon, yung maraming natutuwang tao sa amin, marami kaming napapsaya."
(It caught my interest because the first batch, they made a lot of people happy... I wanted that too, that a lot of people are happy because of us, that we can make a lot of people happy.)
After a lot of hard work, the two are given an opportunity to be scholars for the Royal Ballet School's summer program in London this year. They will be joining the Royal Ballet School's Covent Garden classes, a two-week non-residential course for 15- to 18-year-old dancers in July. They're also set to compete in the Asian Grand Prix in August.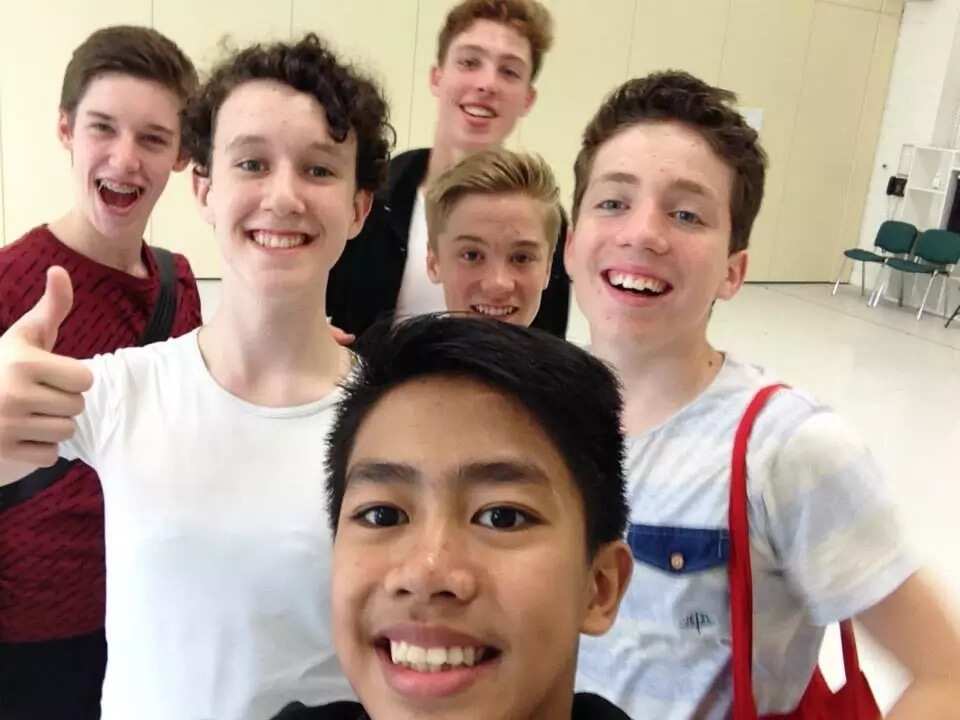 This is the second time for Sumera to study in the London ballet school. He was part of the Royal Ballet School's White Lodge program last year, which caters to a class for younger boys.
"Last year [Edmar] was [in] White Lodge, it's for younger ones. Now, it's the upper school, it's more demanding, and it's gonna be more competitive for them, because a lot of boys from different countries will be there. Of course, they're not just ordinary dancers. They're also good. It's gonna be tough." says their mentor in Academy One, Jeffrey Espejo.
The boys recount the hardships of the art but revels in the rewards that they get from it.
"Lahat naman po mahirap, wala naman po madali sa ballet. Pero maano ko lang po, masarap sa pakiramdam pag sumasayaw ka na po (Everything is difficult in ballet. But what I can say is that it feels good when you're dancing already)," said Sumera on his struggles.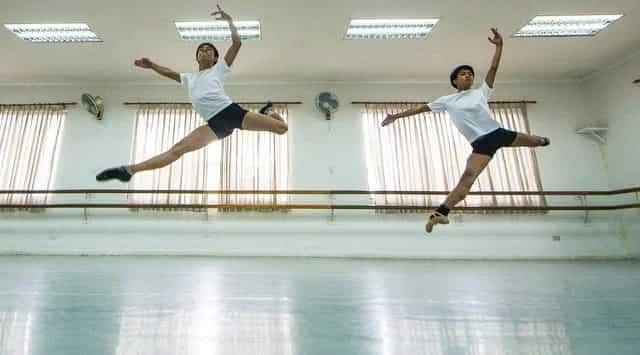 They look graceful and poised as they danced but it's a product of long hours of practice.
"Halos lahat naman po mahirap sa ballet," Sabularse said when asked about the challenges he encountered when he started. "Mahirap pong i-stretch yung katawan, ta's sabay mahirap din mag-pull up. Kasi dati po naka-curve kami, ta's pinipilit po namin i-chest out yung katawan namin, sabay mag-banat talaga ng mga muscle."
(Everything is difficult in ballet. It's hard to stretch your body and pull up at the same time. Because before, our bodies were curved, and we forced our bodies to stand with our chests out, and at the same time, keep our muscles taut.)
With more opportunities coming their way and competitions that they are set to compete in, both Sumera and Sabularse dream to make it on the world stage.
They are a true testament that kids from the street can belong in the most prestigious stages if coupled with hard work and right opportunities.
Source: KAMI.com.gh