AFP on Aquino's leadership: The best so far
- Philippine army will hold a ceremony for outgoing president Benigno Aquino III as expression of gratitude
- Armed Forces of the Philippines (AFP) spokesperson said that Aquino's leadership was the best so far
- Cardinal Tagle also expressed his acknowledgment of the accomplishments of the outgoing president
Claiming to have received the biggest expansion under PNoy's leadership, the Armed Forces of the Philippines (AFP) will conduct a small ceremony to send off the outgoing president, also the commander-in-chief Benigno Aquino III.
A testimonial parade and review will be conducted by the military on June 27, Monday.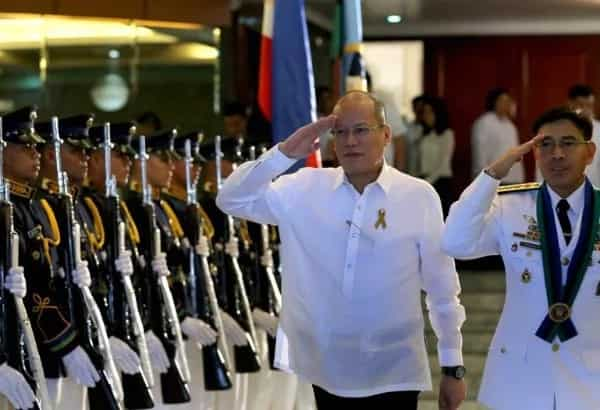 Brig. Gen. Restituto Padilla, AFP spokesperson said that the ceremony will be held to give honor to the outgoing president. He also added that officers from top ranks and other dignitaries will grace the event.
Padilla also said that Aquino wanted the ceremony to be as simple as possible without compromising traditions and other necessary military protocols. "However, in contrast to previous parades, there will be no Air Force fly-by during this testimonial for the Commander in Chief," he said.
Aquino's leadership was regarded by Padilla as the best so far. He said: "The AFP capability build-up under the outgoing administration has been the best so far for the AFP and greatly exceeds the support provided by the last three administrations combined."
READ: Duterte against the purchase of jets, says solve internal security problems first
According to reports, under Aquino's term, the government had released a total of P60.14 billion for military modernization.
Moreover, the military was able to seal brand new armaments and navy ships in the past six years.
In earlier reports, 56,840 new rifles were delivered to the army in replacement of very old weapons they previously had. The Air Force had received new equipment as well.
READ ALSO: Duterte: No to AFP modernization
Meanwhile, Manila Archbishop Luis Antonio Cardinal Tagle had expressed her appreciation of Aquino's accomplishments. He however said that there's no perfect government. "All administrations may have strived and worked hard but all administrations as well left things that still need to be addressed. That's life," the bishop said.
READ: Cardinal Tagle issues 'oratio imperata' for new PH leaders
Source: KAMI.com.gh