LOOK: What this dad did for his son with cancer will surely touch your heart!
- John Marshall, a dad of an 8-year-old who was diagnosed with cancer shaved his head and got a tattoo to show his love for his son
- 8-year-old Gabriel has a huge scar on his head because of an operation. His father then got a tattoo on the same spot where the his scar was located
- Marshall was awared Best Bald Dad for his heroic act
Just a few days after Father's Day, pictures have been circulating all over the internet of a man doing a heroic thing for his son. John Marshall, 28 years old, from Kansas, United States had the most brilliant idea in support of his son.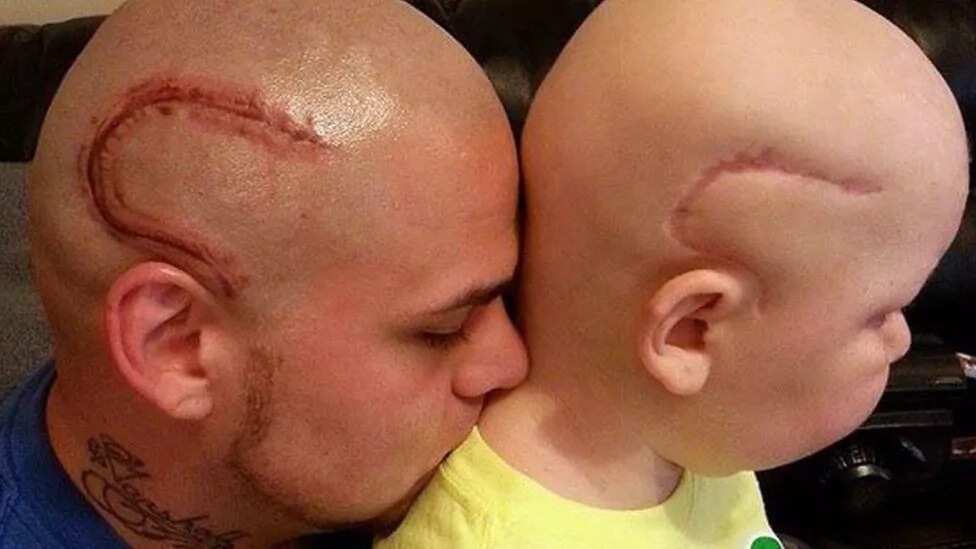 John Marshall's 8-year-old son, Gabriel had been diagnosed with a malignant cancerous cell called, anaplastic astrocytoma. He had gone through surgery to remove the cancerous cell back in March 2015. A small part of Gabriel's tumor was not taken out, but Marshall said that it hasn't grown since the operation. The procedure had left a huge scar above Gabriel's right ear, the shape of hook. It's been a reminder of his ordeal ever since.
Every three months, he is still required to undergo Magnetic Resonance Imaging, and his father didn't want him to feel alone.
It had been a trend for years now, among family and friends of cancer patients to shave their heads in support of their loved ones as they dealt with this battle.
READ: PHOTOS: Dad cop killed on duty; how his pregnant wife honors him will make you cry
So, as a gesture of love, John shaved his head bald and got a tattoo to match his son's scar. This act didn't just win the hearts of millions of netizens but it also helped him bag an award for Best Bald Dad.
The Best Bald Dad competition was a contest held by the St. Baldrick's Foundation in June of this year.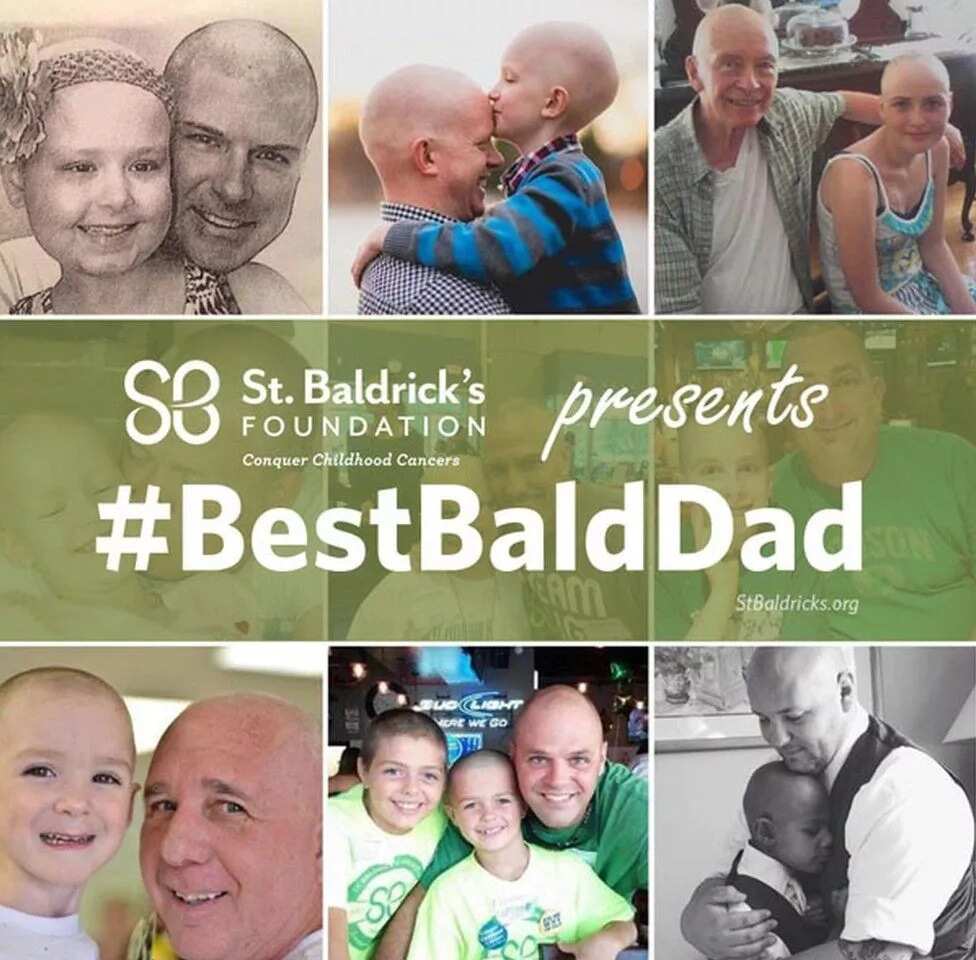 He won the award with over 5,000 votes for a photo he posted with the caption, "Me and my son at this year's St. Baldrick's event in Wichita, Kansas. Got my son's scar tattooed to boost his self-confidence."
Winning first place, John never expected it to be this big. "It" being his act of love for his son. In an interview with ABC News, he mentioned, "It was just a friendly competition [among] fellow cancer dads and people showing support for their loved ones who have fought cancer."
READ ALSO: Meet the Hachiko of Davao; her story will make you cry
Source: KAMI.com.gh