Look what happens after man tried to pet giant anaconda in this viral video!
- A man finds an anaconda coiled up in the kitchen
- The well-intentioned man tries to stroke and pet the anaconda's body
- How the anaconda responds will terrify you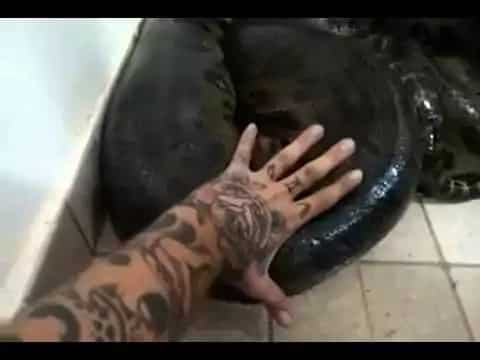 One of the most foolish things a man can do in his life is to try and pet a giant anaconda. The man in this viral video learned this lesson the hard way.
Not a lot is known about the person in the video, but what we do know is he has got a lot of guts. Most people would "foolishly" try to run away and call for help if they saw an enormous snake in their kitchen, but the tattooed dude in the video did the "smart" thing and tried to pet the anaconda.
The anaconda responded to the man's affection by trying to bite his hand off. Fortunately, the man was able to move his hand away in time to prevent a big bite, but just barely.
READ ALSO: Girl slept beside her parents; what happened to her will surely shock you!
What was the guy thinking when he decided to pet the wild anaconda? Was he expecting the snake to wag its non-existent tail and cuddle with him? Mistaking an anaconda for a Shih Tzu is a big no-no in the animal world.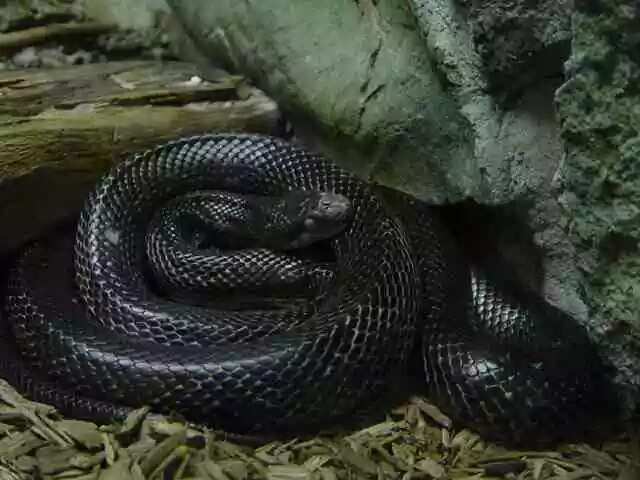 The anaconda is considered as the largest snake in the planet, reaching lengths of over 16 feet. It is usually found in the tropical areas of South America and is known to feed on fish, birds, turtles, wild pigs, capybaras, caimans and even jaguars.
The reptile – which can live for more than 20 years – displays aggression and attacks humans when provoked. The man clearly provoked the creature by petting and stroking its body.
READ ALSO: WATCH: Horrifying video of a woman eating live scorpions non-stop
Anacondas are also capable of swallowing large preys and a careless and over-affectionate person would be an easy meal. So if you happen to encounter an anaconda, stay as far away as possible and call the authorities for help.
SHARE this thrilling viral video with your family and friends!
RELATED: WATCH: Woman wakes up at 4 am, what she found invading her home will give you nightmares
Source: KAMI.com.gh