Boys allowed to wear skirts to school in UK
- After introducing the 'gender neutral' uniform policies, boys and girls are allowed to wear either skirts or trousers to school
- This is a drive to aid young people suffering gender identity crisis
- 80 institutions have welcomed the policy since it was presented
Welcome to 2016! Now, boys can wear skirts and girls can wear trousers – whichever they prefer, thanks to the new 'gender neutral' uniform policies in the UK.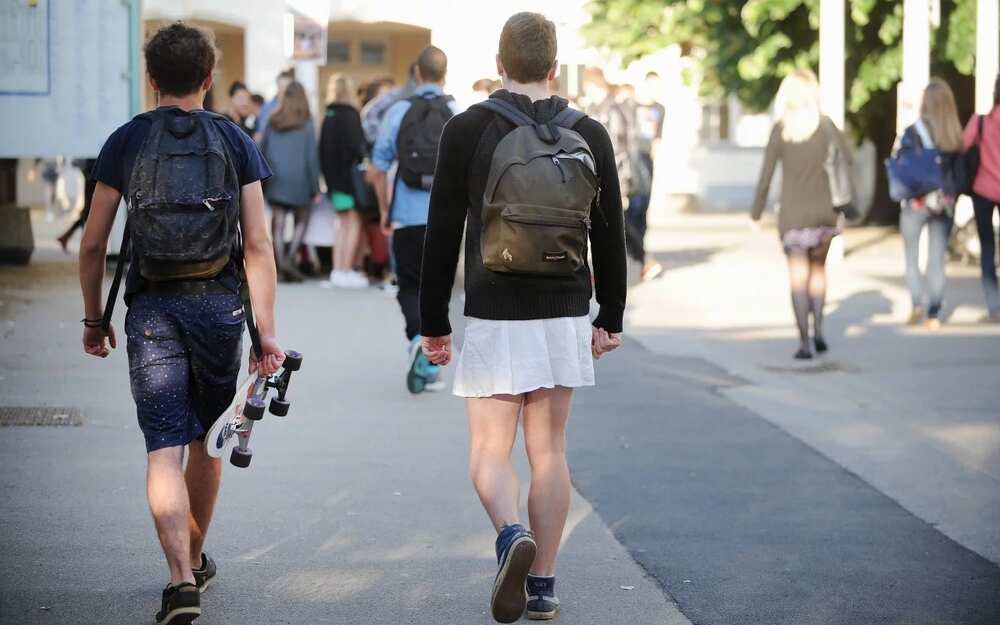 This was introduced to avoid discrimination against lesbian, gay, bisexual and transgender (LGBT) pupils. Through the policy, the government aims to give light to children who are questioning their gender identity as early as 5 years old.
So far, 80 state institutions, including 40 primary schools, have welcomed the policy. In line with the policy, it is up to the school's decision if they wish to remove the reference to boys and girls in respect to their dress codes, or simply flex and rewrite their current uniform policy.
Stonewall, an organization which supports the LGBT community, was delighted with the new program. They shared that rigid uniform policies could deeply damage trans people – particularly the young – as it forces them to present themselves in a way that they are uncomfortable. They were pleased that the state has made such efforts to reach out to the LGBT community – ensuring that students who are going through gender identity issues would feel welcome and accepted in school.
READ ALSO: Orlando shooting scares LGBT community to attend LGBT Pride March in Luneta?
Allens Croft School in Birmingham was the first among the many to support the said policy – scrapping of the old and strict uniform rules. The primary received a funding of £200, 000 from the Department for Education in order to give training to staff in schools in line with equality and diversity platforms.
The charity Educate and Celebrate has then selected the school as 'best practice school.'
Another institution which applauded the 'gender neutral' policy was Brighton College. It is a 170-year old private school, well known for its academic success – often gracing the top 10 list of schools in England.
READ ALSO: Philippines' most horrifying LGBT hate crimes
Its headmaster, Richard Cairns, clarified that the decision was affected by requests from some of the families. Aside from this factor, he also asserted that he strongly believes that, "youngsters should be respected for who they are."
Cairns also claimed that his only interest as the pupils' headmaster is their welfare and happiness, and is more than accepting if students under his tutelage preferred to be identified with another gender from what was expected of them.
READ ALSO: 7 gay celebrities who are proud fathers
Source: KAMI.com.gh