- On Friday, June 24, the Brexit poll revealed that majority of British people were in favor of leaving the EU
- The result has prompted British PM David Cameron to resign
- PH migrants and remittances will be eventually affected by the poll
The possible effects of the recently-concluded Brexit poll may not have spread throughout the world yet, but it is possible that the Philippines may also be affected by it.
According to Prof. Manuel Enverga III, who is a part of Ateneo de Manila's European Studies Program, the position of Filipino migrants in the United Kingdom is in peril if the country's economy goes into a recession due to the poll.
The UK is one of the Philippines' sources for remittance and if it will be detrimental to send Filipinos to work in the European country, it could also affect our economy.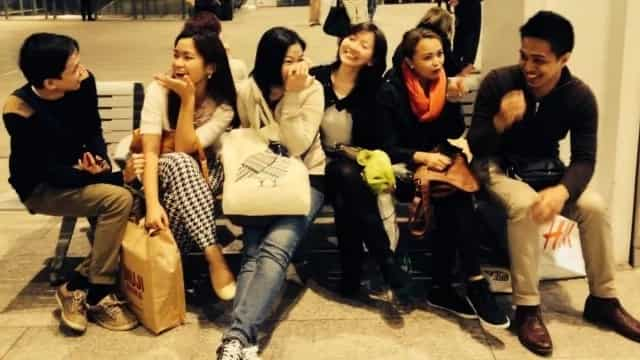 READ ALSO: United Kingdom to leave the EU – Brexit poll
It has been reported that there are more than 200,000 Filipino immigrants in the European country.
Not only the Philippines will be affected by the poll, but other countries who have cultural and political ties with the UK.
"The leverage that the UK can have over global politics may be impeded. It does have alliance systems in place but these are contingent on whether or not it stays in the European Union," Enverga said.
READ ALSO: LOOK: Prince William to appear in gay magazine?
The United Kingdom has been a member of the European Union for over half a century, and is considered to be one of the world's strongest unions. The country's decision to leave the Union will affect their leverage greatly.
"The European Union is one of the largest aid donors in the world. It's one of the largest markets in the world and it's also one of the largest investors in the world.
"And so it will weaken this economic super power and as such that will have cascading effects throughout the entire world," Enverga noted.
READ ALSO: UK ambassador: No excuse for killing journalists
The UK is up against another powerful economy, the United States, who has plans of negotiating with the EU regarding the Transatlantic Trade and Investment Partnership.
"Some time in the future there may come a scenario in which (the U.S.) would have to choose between the UK and the EU and in that kind of situation, it's a lose-lose situation in the end," he said.
On Friday, June 24, the Brexit poll ended with 52% of the population voting the United Kingdom to leave the European Union, while 48% voted to remain.
The poll also triggered the resignation of British prime minister David Cameron, who stated that his successor should be initiate Article 50, which is the treaty that would formally separate the country from the EU.
READ ALSO: David Cameron resigns after Brexit poll
Source: Kami.com.ph