- Police Officer Allen Jacobs was killed on duty by a gunman
- Jacobs left behind his pregnant wife Meghan
- Meghan's gut-wrenching tribute for his fallen husband has become viral
In March 2016, Police Officer Allen Jacobs was shot and killed on duty by a teen gunman. The fallen cop left behind his wife Meghan, who was pregnant with their first child, baby girl Lennox. The baby girl is due to be born in July 2016.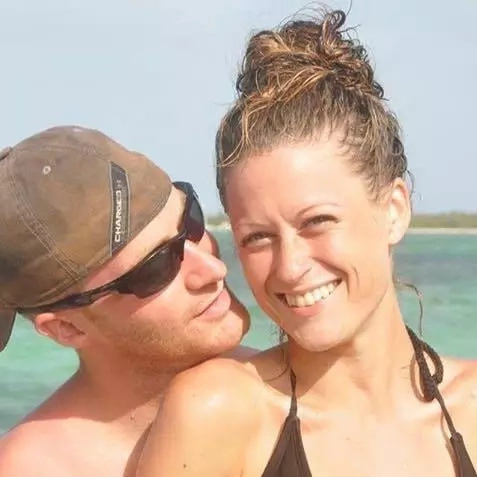 Meghan decided to have a five-hour maternity photo shoot to honor her fallen husband on Father's Day. Her pictures have gone viral, with many viewers appreciating the art, emotion and themes present in Meghan's maternity photos.
The viral pictures were captured by Jessie Ellex, a family friend, on Father's day.  A group of police officers also showed up for the photo shoot to honor their fallen comrade.
"Meghan had the idea to include the policeman in her photos, since she had to do this without her beloved husband. They are now her protectors," Ellex said.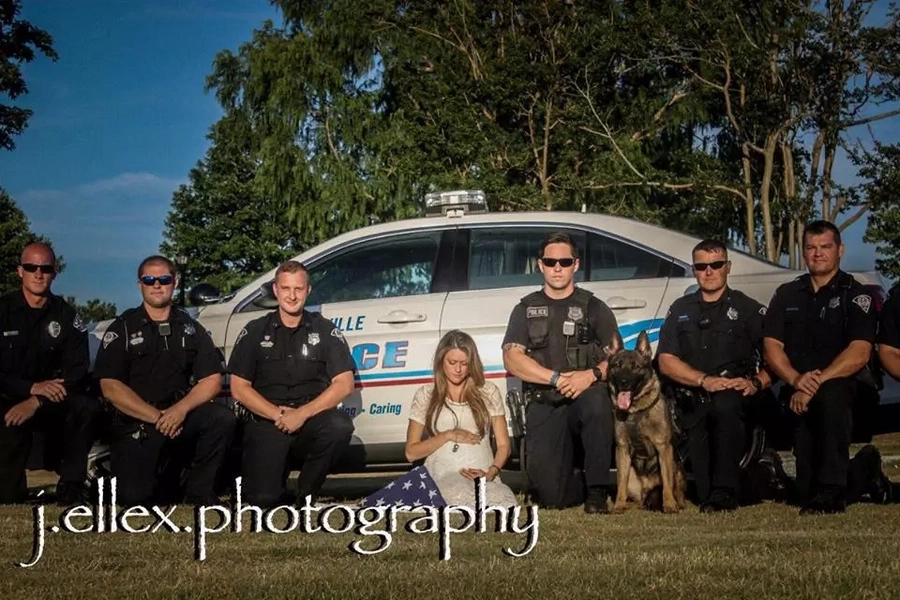 A memorable photo captured by Ellex shows Meghan holding her smartphone close to her tummy, which was a recreation of one of the couple's engagement photos. "I worked two days to edit that photo to include him in one of the pictures. And that one is one of my favorites," Ellex explained.
Other pictures show a folded American flag being presented to Meghan during Allen's funeral as well as the hero cop's badge with a blue ribbon wrapped around his wife's baby bump.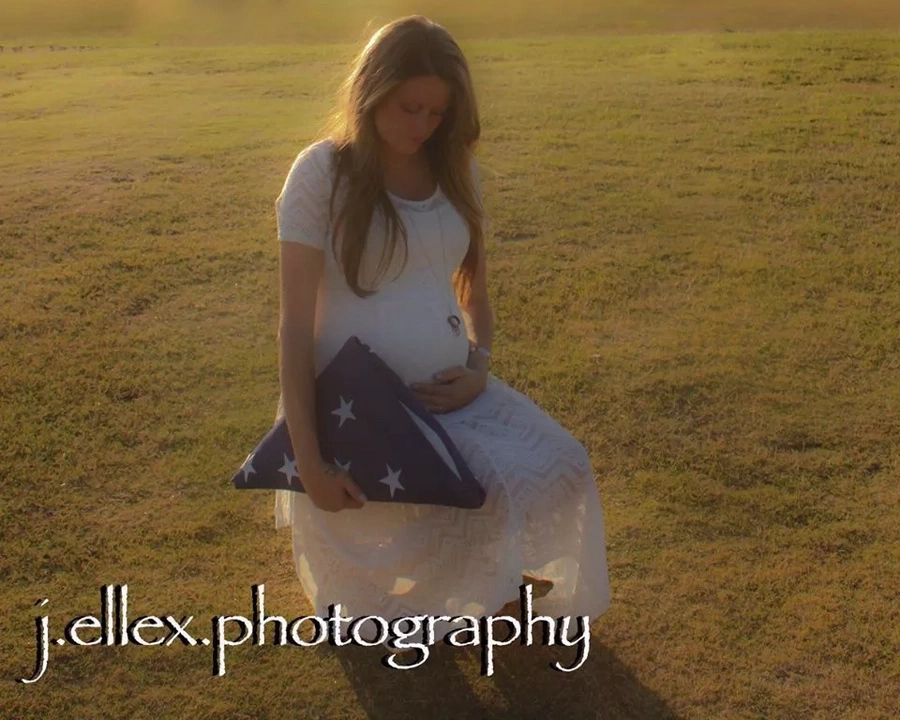 Once Lennox is born, Meghan and Ellex plan to recreate the maternity pictures to show the baby that her dad's spirit lives on in her.
Meghan also attached to her husband's memorial two ultrasound pictures showing baby Lennox inside her womb with a note saying:  "I miss you so much! Doc checked today. Our Baby girl is great. I love you so much."
Meghan and Ellex hope that their creative pictures can help other people who have lost loved ones cope with their loss.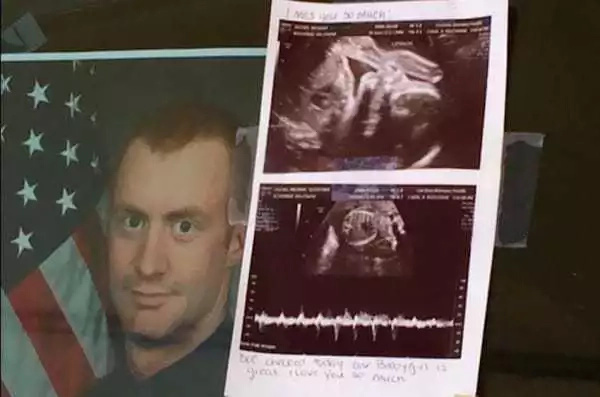 SHARE Meghan's tribute for her heroic husband with your family and friends.
READ ALSO: Meet the Hachiko of Davao; her story will make you cry
Source: Kami.com.ph