- Duterte's spokesperson stressed that the incoming president is not anti-mining, despite appointment of a known anti-mining advocate to the DENR post
- The president-elect is said to push for "responsible mining"
- The spokesperson also said that mining permits will be reviewed soon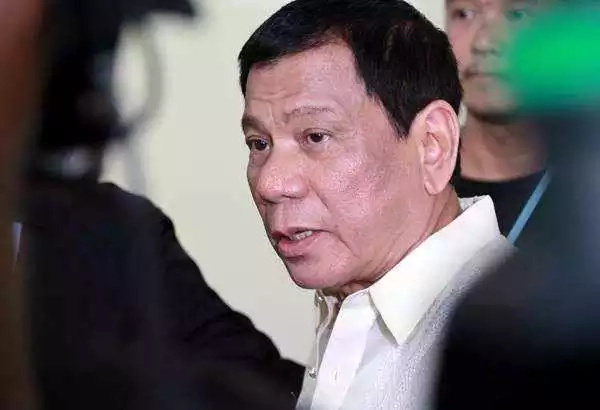 How will the mining industry be affected by the incoming administration of Rody Duterte? (Photo Credit: philstar.com/AJ Bolando)
 Days after the appointment of a known anti-mining advocate to the Department of Environment and Natural Resources (DENR) post, Duterte's spokesperson stressed that the incoming President is not anti-mining.
Duterte's spokesperson Ernesto Abella said that the incoming President was for responsible mining.
"The President is not anti-mining, that must be made clear," Abella said in a press briefing in Davao City on Thursday.
"(Duterte) actually supports each and every venture that will contribute to the health of the Philippine economy. However, he is very clear that whatever enterprise, venture that we get into, it must be done in a responsible manner," he added.
As such, the public must also expect that the mining permits will be reviewed under the leadership of Gina Lopez, chairperson of the ABS-CBN Foundation and a known anti-mining advocate, at the DENR.
Abella said that "[the mining permits are] going to be reviewed as soon as possible."
When asked when the review will be conducted, the spokesperson said, "I'm sure almost as soon as possible after the inauguration (on June 30)."
Gina Lopez accepted the offer of President-elect Rodrigo Duterte to be the environment secretary on Tuesday and promised to not only protect the environment, but also to eradicate poverty.
"After much introspection, I decided to accept it (DENR post). Let's see what happens," Lopez told reporters late Tuesday afternoon, a day after she was personally offered the post by the President-elect.
Asked what her response to Duterte was after she was given the controversial post first offered to the Left wing groups, Lopez said she told the incoming President, "I'm deeply honored since it's a controversial decision; that you have decided to trust me. I give you my firm commitment that I will do everything that I can and it's not only to protect the environment [but also] to eradicate poverty."
Lopez, who heads the ABS-CBN Foundation and is the daughter of the late media tycoon Eugenio Lopez Jr., considers herself as "not the usual choice" for the DENR post because of her very vocal stance against mining.
Despite this, Lopez said she was open to speaking to pro-mining groups to let them hear her "suggestions" for the industry.
Source: Kami.com.ph