David Cameron resigns after Brexit poll
- The Brexit poll ended with 52% voting to leave the EU, while 48% voted to remain
- British PM David Cameron announced his resignation on the day of the poll
- Cameron said that his successor should be in charge of inducting Article 50
British Prime Minister David Cameron announced on Friday that he will resign from his post, despite his efforts to campaign his country to 'remain' in the European Union (EU).
"I do not think it would be right for me to try to be the captain that steers our country to its next destination," he said.
The recently-concluded Brexit poll also on Friday was in favor of the United Kingdom to leave the EU, which composed 52% of the population.
READ ALSO: United Kingdom to leave the EU – Brexit poll
"The British people have made a very clear decision to take a different path and as such, I think the country requires fresh leadership to take it in this direction," he added.
The British leader also said that his resignation was not immediate, as he still promised to try to 'steady the ship' over the next few months. He stated that his replacement should assume office in early October.
Cameron also stated that his replacement should be the one to initiate Britain's formal exit from the Union.
READ ALSO: UK ambassador: No excuse for killing journalists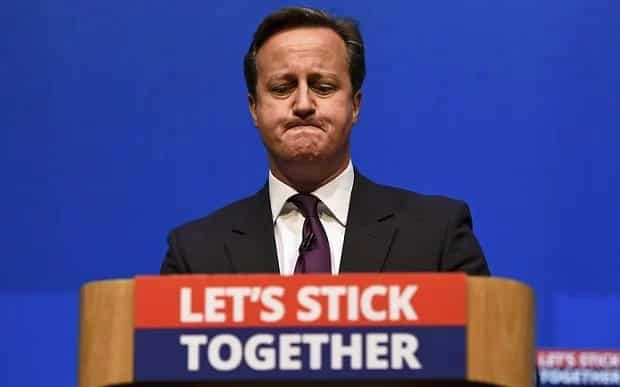 "I think it's right that this new prime minister takes the decision about when to trigger Article 50."
Article 50, of the Lisbon Treaty, lays the groundwork for the terms of separation of a EU member. The treaty will be initiated by the country who will be parting ways with the EU, and other country members get to decide how and when to end the process.
The article also discussed that a member country will be chosen as the negotiator to the departing party. There will be talks and voting arrangements for two years, which can still be negotiated depending if concerned parties have reached an agreement (weighed majority) or need to extend the deadline (unanimity).
Speaking outside of his Downing Street residence, Cameron claimed that he 'held nothing back' for his advocacy on retaining Britain's membership in the Union.
He also assured that the living condition of all Europeans will not be compromised immediately, despite the decision made by the British majority.
READ ALSO: PH welcomes G-7 declaration, amidst dispute with China
Source: KAMI.com.gh