- Incoming President Rodrigo Duterte gave a warning to the Abu Sayyaf about their kidnapping activities.
- Duterte explained that the bandit group has given the country a bad image.
- Duterte is already negotiating for the release of Norwegian hostage Kjartan Sekkingstad.
President-elect Rodrigo Duterte has given a warning on Friday about a future confrontation between him and the Abu Sayyaf terror group due to its series of kidnappings and execution of hostages.
"Ayoko makipag-away with anybody but there will be a time, ayoko lang sabihin, that I will have to confront Abu Sayyaf," the incoming president said during the turnover of command ceremony of the Davao City Police .
(I do not want to fight with anybody but there will be a time, I just do not want to say it, that I will have to confront Abu Sayyaf.)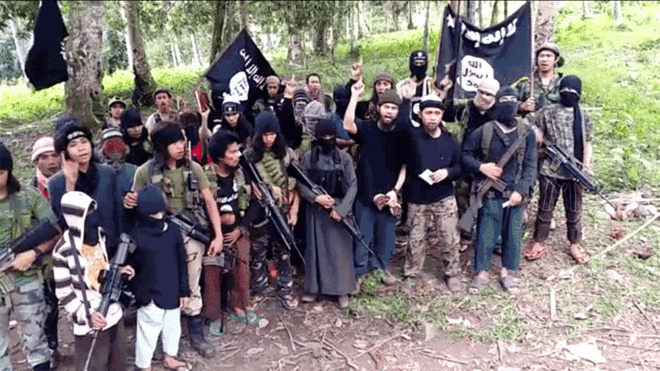 The outgoing Davao City Mayor explained that the Abu Sayyaf Group has damaged the image and reputation of the Philippines due to the death and chaos it creates in Mindanao. Many foreigners and tourists have become hesitant to visit the country due to the threat of the radical Islamic separatist group.
"It is not yet forthcoming alam ko pero yung kidnapping nila (their kidnapping) must stop. It has given us a very bad image," Duterte added.
These statements from the president-elect were issued after Marites Flor, a Filipina captive of the bandits for seven months, was released by the terror group on Friday morning.
READ: WATCH: Duterte administration to declare truce with rebels before SONA
According to Duterte, he and Sulu Governor Abdusakur Tan II negotiated with the Abu Sayyaf to release the Filipina hostage.
Flor, her Canadia boyfriend Robert Hall, along with Canadian John Ridsdel and Norwegian Kjartan Sekkingstad were abducted by the Abu Sayyaf on Samal Island, Davao del Norte in September 2015. They were then taken to the Sulu province as hostages of the bandit group.
Due to the government's refusal to give a P600-million ransom money to the terrorists, Ridsdel was beheaded in April and Hall suffered the same fate earlier this month.
READ ALSO: Foreign ship crew kidnapped by suspected Abu Sayyaf?
Sekkingstad is still in the hands of the Abu Sayyaf group but Duterte has said that the government is already negotiating the release of the captive.
Duterte also warned the Abu Sayyaf about a "day of reckoning" for the bandit group and has asked the Filipino people to give him some time to handle the problem.
Source: Kami.com.ph