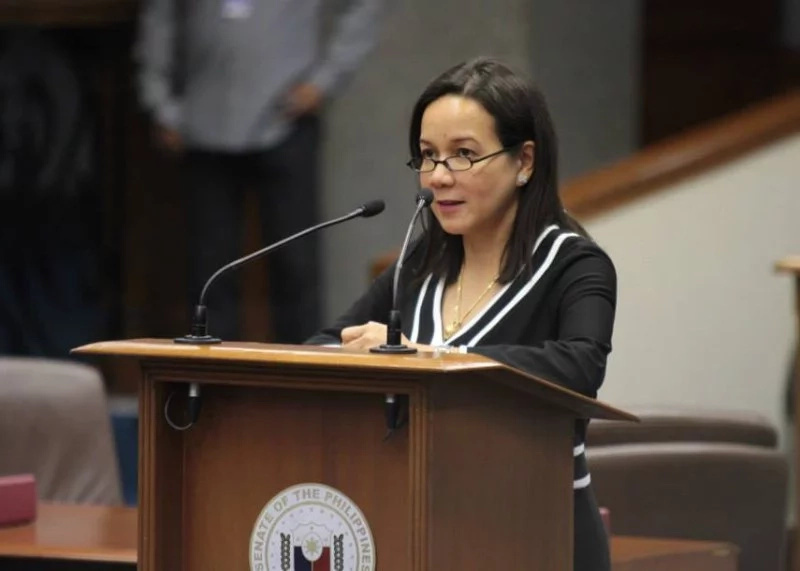 There are no more roadblocks for Senator Grace Poe's bid for president.
On Tuesday, the Supreme Court has decided with finality to junk all three motions for reconsideration against its March 8 ruling that allowed Poe to run in the May 9 presidential elections.
A court source revealed to the Inquirer that the three separate pleas -- one filed by the Commission on Elections (Comelec), a joint appeal by former Government Service Insurance System chief legal counsel Estrella Elamparo, former University of the East law dean Amado Valdez, former senator Francisco "Kit" Tatad, De La Salle University professor Antonio Contreras, and a third one filed by Valdez -- were all thrown out during the high court's first summer en banc session in Baguio City.
The court is set to make an official announcement on the motions on Saturday, April 9.
According to a press briefing by court spokesperson Theodore Te, the court will release separate opinions on the final ruling written by the justices.
READ ALSO: SC Will Release Ruling On Poe Appeals On Saturday
Landmark ruling
The denial of the motions upheld the March 8 landmark ruling that declared Poe "a qualified candidate for President in the May 9 elections," judging the foundling as natural-born and has met the 10-year residency requirement.
Penned by Associate Justice Jose Perez, the court ruled that the Comelec had committed grave abuse of discretion when it canceled Poe's certificate of candidacy.
The decision read: "All put together, in the matter of citizenship and residence of petitioner for her candidacy as President of the Republic, the questioned Resolutions of the Comelec in Division and En Banc are, one and all, deadly diseased with grave abuse of discretion from root to fruits."
According to the high court, the 1935 Constitution, which applies to 1968-born Poe, had intended to include foundlings of unknown parentage or abandoned babies under natural-born citizens despite the lack of an explicit provision.
The SC also judged that May 24, 2005, the date of the senator's return to the Philippines, counted as day one of her reestablishment in the country, which means she had met the 10-year minimum residency.
Poe became an American citizen in 2001, reacquired her Philippine citizenship in 2006, and then renounced allegiance to the United States in 2010.
No majority vote
The Comelec's motion for reconsideration questioned whether the tribunal should again sit in full court as there was no majority vote on Poe's citizenship.
Seven justices voted to declare Poe a natural-born citizen. Eight votes out of the 15 magistrates make a  majority vote.
"There is therefore a need for the court to re-deliberate and re-vote on the issue of citizenship to avoid the dire repercussions that the majority decision has brought in its wake," said the Comelec in its motion.
The high court judges ruled 9-6 to cite the Comelec in grave abuse of discretion.
Source: Kami.com.ph