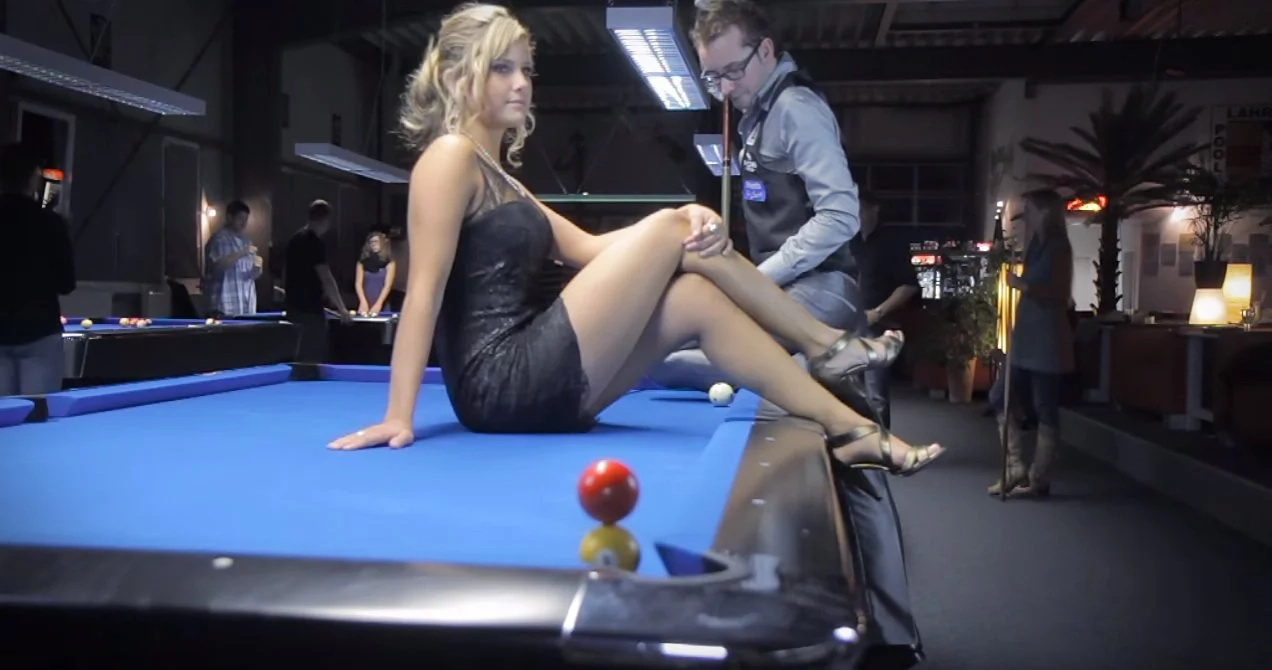 Florian "Venom" Kohler, a world renown Las Vegas pool trick shot artist demonstrates his unbelievable skills in this video.
He doesn't event break a sweat when his blonde assistant is sprawled across the pool table. "Venom" just keeps delivering increasingly difficult shot after shot with laser accuracy. His carefully calculated trick shots have the billiard balls orbiting around his stunning assistant only to hit homerun with sniper precision.
Florian only began playign pool after his 18th birthday when his parents gave him a pool table as a birthday gift. He watched other trickshot masters online and tried to imitate their styles. His main influences are Mike Massey and Semih Sayginer.
Currently, "Venom" holds the world record for the highest jump shot at an incredible 23 inches!
Source: Kami.com.ph