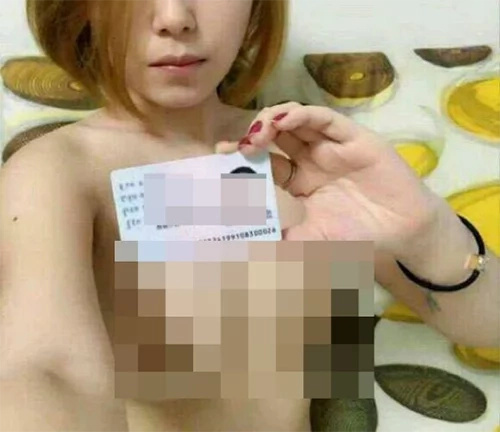 Chinese loan sharks have devised a heinous method for guaranteeing loans: they demand nude photos and videos from young women as collateral. Women in dire need of cash turn to these loan sharks as other banks refuse their applications.
These young women are required to send their nude photos holding documents confirming their identity. In exchange, they are allowed loans in thousands of yuans. In the event that the woman fails to pay up, their photos are to be made public all over the internet in addition to being sent to their parents.
One if these girls, Li-Li, a Chinese student, took a loan of 500 yuans (about $75) under a 30% weekly interest rate from a loan shark 'Jiedaibao', which belongs to 'JD Capital'. Li-Li kept taking loans to pay off her old ones and resulted in her debt snowballing to a staggering 55 thousand yuans. Now her lender is threatening to post her photos online.
Another female student exchanged a private video of herself for a loan of 10 000 yuans (about $1500). The screenshot of the threat that her loan sharks sent her went viral in China. What exacerbated the situation was that the young girl allegedly needed the money for an abortion.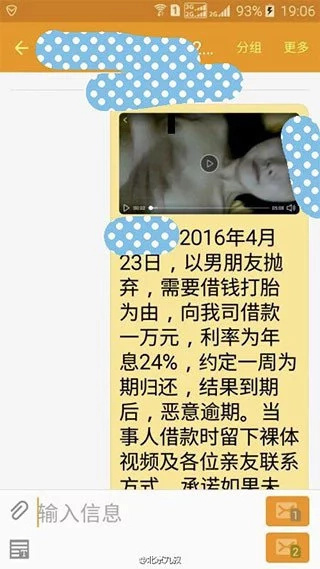 According to 'South Metropolis Daily' the size of such loans, usually range from 500 to 5 thousand yuans with a weekly interest rate of 30%. Whereas, the official interest rate for consumer loans is capped at 24% annually.
On June 15 'Jiedaibao' officially confirmed that loans in exchange for private photos do indeed exist, however agreements for the loan itself are signed without control from their side.
Photos are exchanged in advance and are sent via Chinese messengers QQ and WeChat. Some loan sharks even sell the photos after the women pay up, reports 'Legal Daily'.
Source: Kami.com.ph