Catholic bishops commend Duterte's simplicity
- President-elect Rodrigo Duterte has constantly slammed Catholic bishops in recent months
- Despite the verbal attacks, the bishops have praised Duterte for his decision to hold a simple inauguration ceremony
- The bishops believe that Duterte's simplicity sets a great example for other government leaders and sends a message of respect for the Filipino people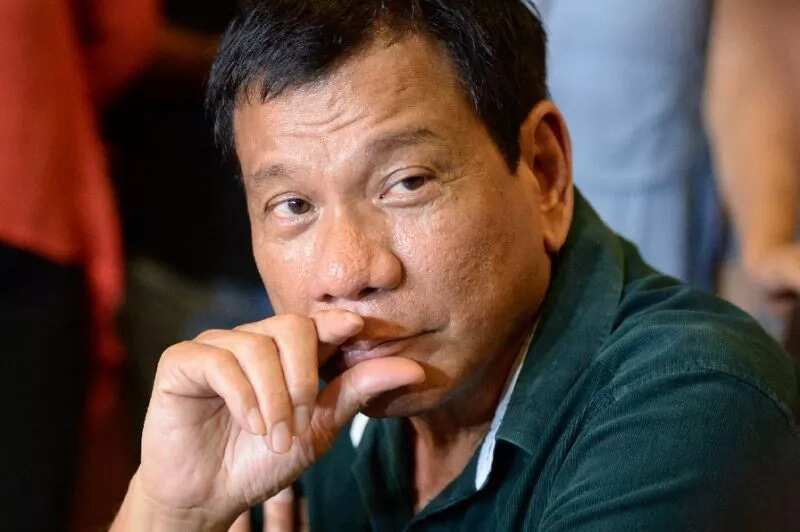 Despite President-elect Rodrigo Duterte's constant attacks on the Catholic Church, some Catholic bishops have expressed their praises for the incoming president. The bishops commended Duterte for his decision to hold a simple and practical inauguration ceremony in Malacañang.
"I am happy about the simple inauguration. We need to be simple even in our way of life. Simplicity [is] an important value that we have to promote," Cubao Bishop Honesto Ongtioco said in a radio interview.
According to Ongtioco, being simple is one of the best characteristics of a great Filipino leader.
"Simplicity, an important value that we have to promote. Learning how to live simply is a nice culture [trait] of Filipinos and it fosters solidarity with the poor," the Cubao bishop explained.
READ ALSO: CBCP condemns rising cases of vigilant acts
Bishop Antonio Maralit of Boac, Marinduque also praised Duterte's simplicity, saying that he is setting a good example for other Filipinos, especially the government officials who are known for their lavish and extravagant lifestyle.
Maralit called Duterte's simple inauguration rites as a good start which sends a message of true change for the Philippines. The bishop also urged all Catholics to pray for Duterte and other government leaders to fulfill their duties responsibly for the good of the Filipino people.
Bishop Pedro Arigo, Puerto Princesa-Palawan's Apostolic Vicariate, said that Duterte's choice of a simple inauguration ceremony is a symbol of solidarity and great respect for the many poor families in the country.
READ ALSO: Church backs Duterte's release of political prisoners
Arigo added that he is hoping that Duterte would be the president to finally totally eradicate corruption in the country, which he believes is holding back the country from great progress.
Duterte's camp has earlier said that the inauguration would be shorter and simpler than the previous presidential inauguration, with only 600 invited guests. Instead of using the Quirino Grandstand at Rizal Park, Duterte will break tradition by holding his oath taking in Malacañang's Rizal Ceremonial Hall in order to avoid heavy traffic.
RELATED: Duterte: Death penalty is for retribution, not deterrence
Source: KAMI.com.gh