An outstanding Filipino inventor made headlines this week about his invention that could change the lives of not only the Filipino tricycle drivers and motorists but also the other vehicle drivers around the country.
However, did you know that there are a lot more inventions by the Filipinos that have not gained too much attention and media attraction?
To give you a glimpse, here are five of the most incredible inventions by our own.
Multi-cooling fan
This fan is usually referred to as the "aircon for the poor". The inventor, Rodolfo Biescas, believes that this product seems to work best for the Filipinos. It might not be the first-ever cooling fan invented, but it is considered to be among the cheapest. It is best for hot summer days as it is a combination of a fan and a cooler. Dual purpose ya'all! You can store ice in it when out for a picnic, a gathering, or a camping.
Rescue 72
Rescue 72 is a life vest and a survival kit rolled into one. The inspiration behind this invention is the rescue operations in the country that usually last for three days or 72 hours. With this product, one can have higher chances of survival. According to its inventor, Danvic Briones, he took specific inspiration from the fate of several Ondoy victims a few years ago.
READ: [WATCH] Filipino inventors' brilliant solution to flooding in Manila
Karaoke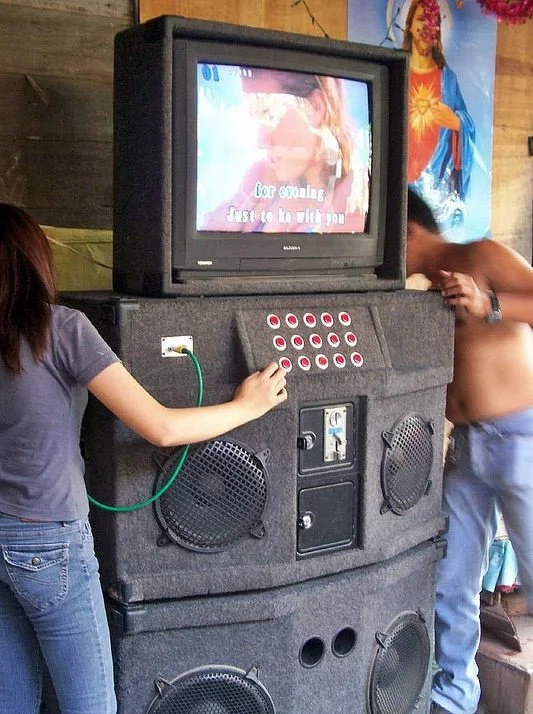 Wonder who invented that machine that made some of your nights more unbearable? You thought it was not Filipino, right? Well, believe it or not, in 1975, Roberto del Rosario, a Filipino, invented the machine. Del Rosario is also known to have invented several other musical devices.
SALt lamp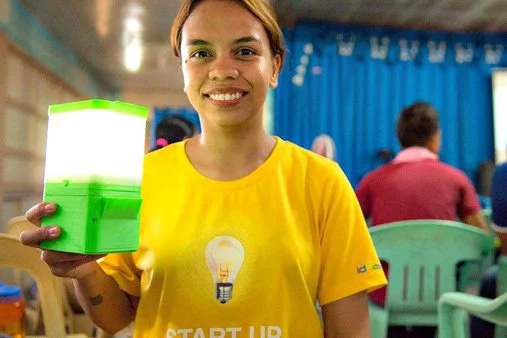 Sustainable Alternative Lighting (SALt) lamp or the SALt Lamp was discovered by Filipina scientist Aisa Mijeno and is considered to be a safer and environment-friendly alternative to the electric light. According to her, it is best for people who live in coast areas and remote barrios. The lamp is designed to last for eight hours with just the use of two tablespoons and one glass of water. What makes the lamp run is the chemical conversion of energy.
READ: [VIDEO] First PH supercar, an affordable taste of luxury
Naturescast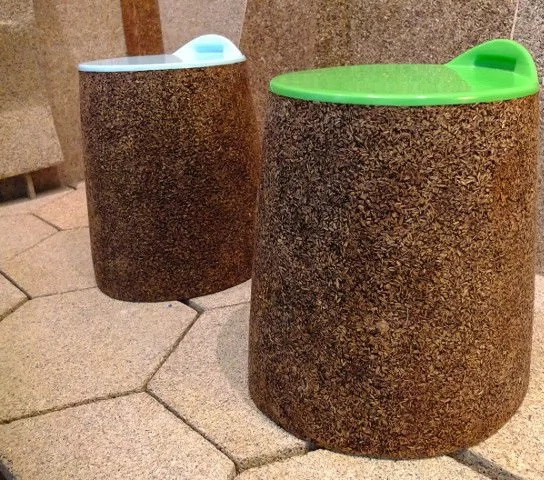 Naturecast is a furniture that is built not from cutting trees but by materials that are found on the forest floors. Conceptualized and built by Nature's Legacy, the Naturescast has a wood-like material that is made from twigs, fallen branches, and other debris from the ground. It is then bounded by a water-based binder. It is 100% biodegradable and goes through a nontoxic process.
Fish sauce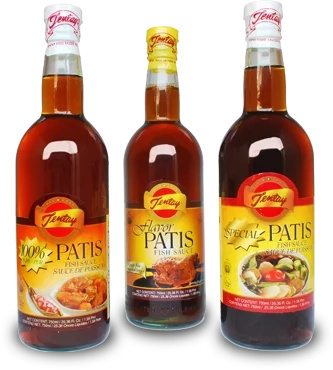 That amazing fish sauce you commonly see on your table is proudly made from the Philippines. It was discovered by a certain Ruperta David in the 1940s, during the Japanese occupation. David is more known as Aling Tentay, and her discovery of the fish sauce was accidental. It all started when her family started a dried fish business shortly after the war. Then, there was one day when Aling Tentay stored some salted dish inside jars. Those stored fish began to transform into what is now known as the Patis. This Patis became officially known as Tentay Food and Sauces Inc. in 1949.
Source: Kami.com.ph