Long Time Business Clients Back RCBC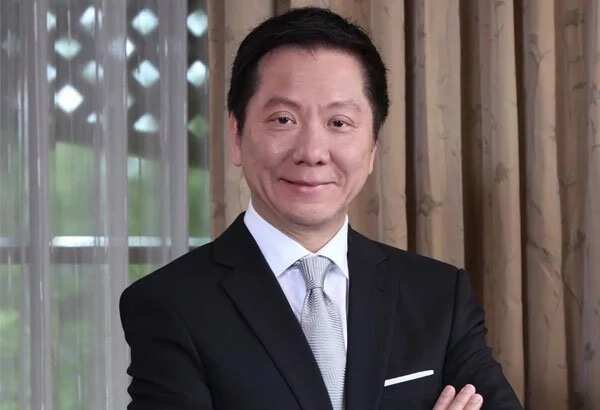 Long Time Business Clients Back RCBC
Several big and longtime clients of the Rizal Commercial Banking Corporation have voiced their support and backing for the bank, who is currently at the center of huge money laundering scandal. Maia Deguito, a bank manager of RCBC, is at the center of the controversy along with Philrem's Michael Bautista and the elusive friends of Kim Wong Shuhua Gao and Ding Zhizhe.
In a joint statement, businessmen Andrew Tan, Manuel Villar, Edgar Sia, and Liberato Laus expressed their full backing and support for the bank. Andrew Tan owns Megaworld Corp. He wrote a  letter to RCBC chair Helen Dee expressing full support to the bank.
"During the past years, RCBC has been a solid partner of Megaworld in its corporate banking requirements. Our long-time partnership has been anchored on mutual trust and confidence. Your various awards and recognition as a company are testament to your dedication in providing the best banking services that we deserve," Tan said in the letter." said Tan to Dee in his letter. Tan said that Megaworld will continue to do business with RCBC.
"We look forward to more productive years as one of our partner banks," said Tan.
Villar said that he and his company has been doing business with RCBC for a long time. "For over 30 years, our group has relied on RCBC's reliable service for its growing banking needs. And as we look forward to an even stronger partnership, the group shall continue to vest upon RCBC its full trust and confidence," Villar said.
Sia's Injap Investments and Laus Group of Companies also declared their backing for the embattled bank.
"Being a long time client of RCBC, they have my continued trust and confidence," Sia said. While Laus: "We have been a client of RCBC for the longest time and we benefit from their very reliable banking services and high level of professionalism. We will continue to grow with them."
No Buyout
RCBC denied and reiterated that it was not for sale amid speculation that Ayala-owned Bank of the Philippine Islands (BPI) and Banco De Oro (BDO) Unibank Inc. by mall billionaire Henry Sy are looking to acquire the bank in a merger.
"RCBC is not in talks or discussions with anyone regarding the sale of a majority stake or any merger. Information other than those disclosed by the bank is purely speculative," said RCBC senior vice president Ma. Christina Alvarez.
Both BPI and BPI denied that there were any talks of merger or acquisition of RCBC. In its statement, BPI said that "[it] does not comment on articles of such nature", while BDO corporate information officer Elmer Serrano said: "BDO denies any discussions for the acquisition of a stake in RCBC. Any speculation or alleged talks of such transaction are without basis."
Source: KAMI.com.gh